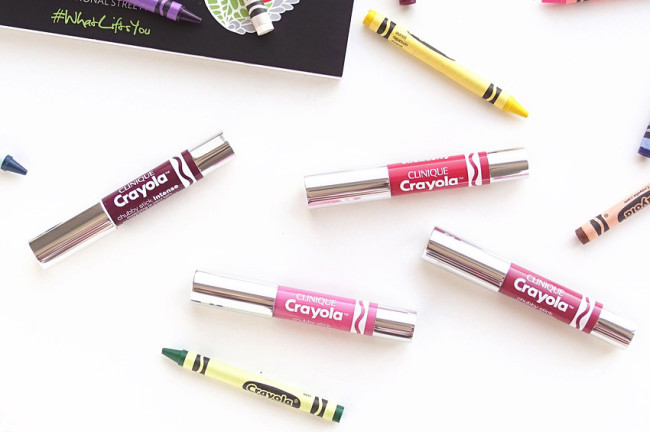 The products: Clinique Crayola Chubby Stick Moisturizing Lip Colour Balm in Pink Sherbert, Wild Strawberry, and Mauvelous and Chubby Stick Intense Moisturizing Lip Colour Balm in Red Violet.
I love a good beauty collab, but this is the best I've ever seen. Clinique's iconic Chubby Sticks have met their match with Crayola crayons, and the resultant Clinique Crayola collection is cute beyond words.
The collection launches this month and encompasses 10 limited edition shades. Each nostalgic shade is inspired by one of Crayola's most remembered colour names, for a pairing that just makes me want to scribble on the walls with joy.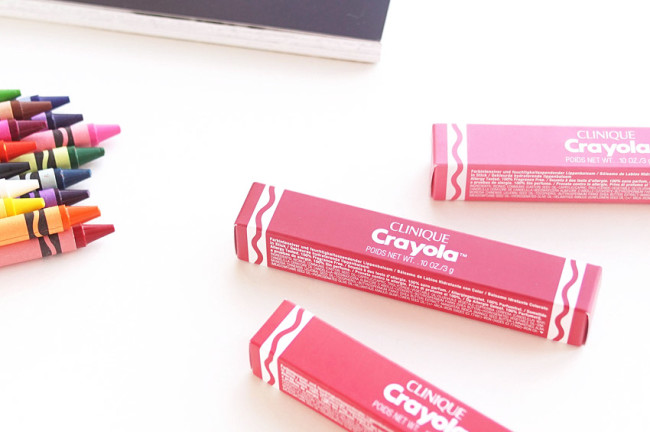 Clinique Crayola Chubby Sticks ($17 USD/$21 CAD)
I know I haven't posted about Chubby Sticks in a while, but rest assured: the love is still there. I rely heavily on these mango and shea butter-loaded sheer sticks for my everyday "no makeup makeup," and their scent-free colour gets me through the day.
(Plus, I never have a mirror on me and I make really over-exaggerated facial expressions, so if a lip product isn't sheer, it's never going to make it to my go-to. You can't blog if you get arrested for secretly being the Joker, folks.)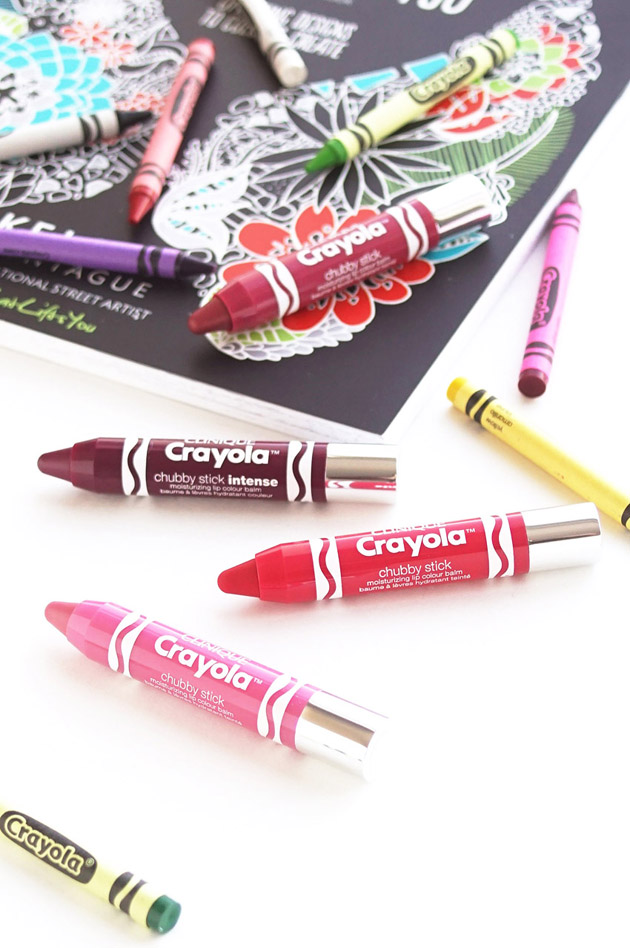 There are seven limited edition Clinique Crayola Chubby Stick shades, and I have three of them to share with you today. (Sadly, I don't remember any of these colour names from when I was a kid. Maybe my mom just didn't buy the cool Crayola shades?)
Pink Sherbert is a nigh-invisible baby pink, best for those who really want a crayon balm more than anything else. It's nearly identical to the permanent Whoppin' Watermelon, so you can skip it if you already own that.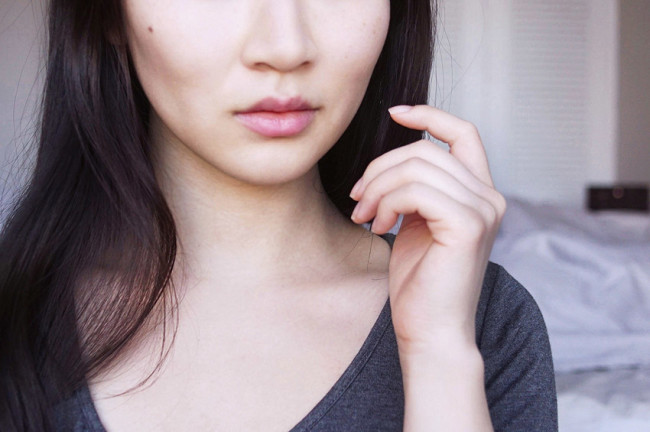 Clinique Crayola Pink Sherbert Chubby Stick swatch, review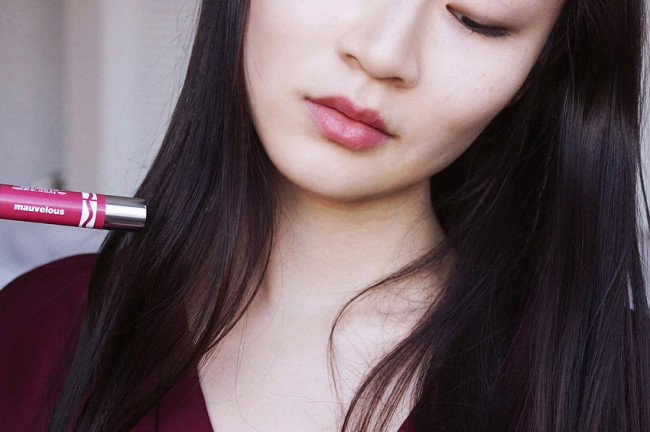 Clinique Crayola Mauvelous Chubby Stick swatch, review
Mauvelous is the shade that I've been wearing the most, which makes sense: it's an exact dupe for my favourite Chubby Stick ever, Super Strawberry. I love a mauve lip colour (read: pink and brown), and this one is just as flattering as expected.
Wild Strawberry has more colour than Pink Sherbert but less than Mauvelous, and is closest to Two Ton Tomato from the permanent range.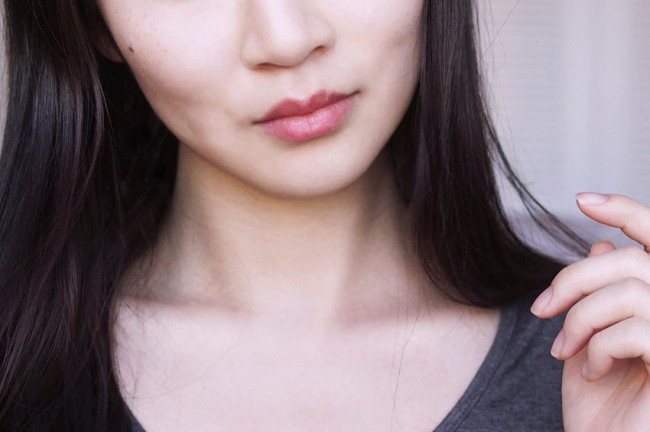 Clinique Crayola Wild Strawberry Chubby Stick swatch, review
Clinique Crayola Chubby Stick Intense ($17 USD/$21 CAD)
The remaining three Clinique Crayola Chubby Sticks feature the Chubby Stick Intense formula, which you may remember from my Clinique Chubby Stick Intense reviews when they launched.
Bold, opaque, and creamy, the Intense formula offers great pigmentation with a non-drying formula, and Red Violet is absolutely lovely.

Clinique Crayola Red Violet Chubby Stick Intense lip swatches (indirect sunlight)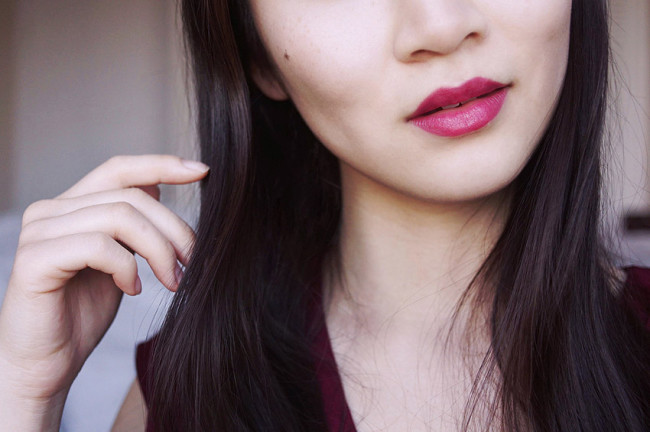 Clinique Crayola Red Violet Chubby Stick Intense swatch, review
Unlike the rest of these shade names, I actually remember this one! It's a standard shade in a 24-count box of Crayolas, so it feels the most like scribbling on your lips with a makeup crayon. It is identical to Clinique Grandest Grape (perm), so if you splurged on all of the Chubby Stick Intenses when they launched, you don't need this one.
If you didn't, though, then this is my top Clinique Crayola Chubby Stick pick. It gives you the most "oomph" for your money, and it's one of the core Crayola colours!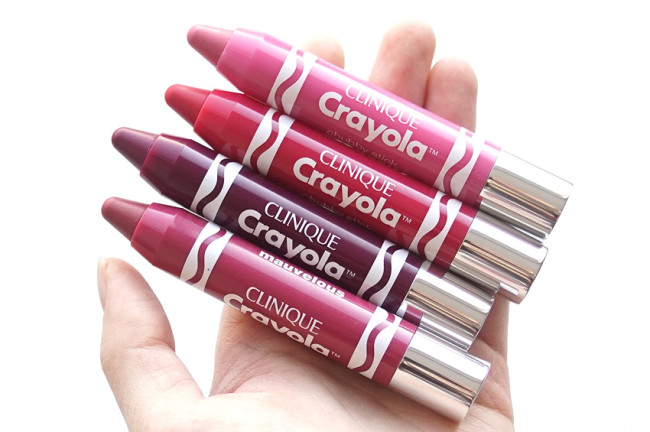 The verdict?
It's not often that I get to say this, but I love Clinique Chubby Sticks just as much now as I did the day that they launched. They're fun, playful, and wearable – but for those who like a lot of colour, there are also the Chubby Stick Intenses.
The Clinique Crayola collection multiplies the joy of makeup with the nostalgia of scribbling outside of the lines as a child. (Okay, who am I kidding; inside the lines, very meticulously, likely while crying). My top pick from the 10-piece collection is Red Violet, a staple of the Crayola assorted pack and just as punchy as a lipstick as it was as a crayon.
Availability: $17 USD/$21 CAD at Nordstrom, Sephora, and Clinique. An 8-piece mini set is also available for $49.50 USD. Limited edition January 2017.