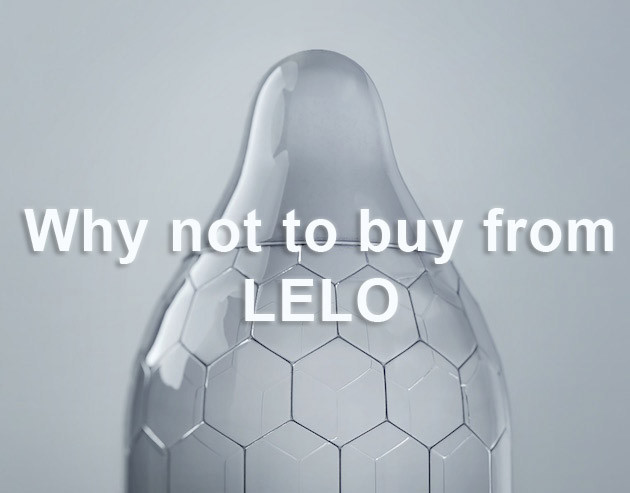 With Christmas coming in just a few days, I'm officially calling it: this is the end of my holiday gift guide coverage. Instead, I'm moving on to Boxing Day sales – and talking about one brand that you shouldn't buy from. (Spoiler alert: it's LELO.)
Like high end makeup, high end sex toys are definitely luxury items, and a great sale can really help take the edge off of a hefty price tag. But no matter how good the sales get, LELO is one brand that I refuse to support. I was asked recently to expand on this, so here's why.
How LELO became popular (and where their toys went wrong) 
Simply put, LELO was the first on the scene. When most brands were still churning out jelly dildos packaged in paper boxes, Lelo was making sleek, rechargeable silicone toys. They were one of the first brands to treat sex toys like luxury pieces, and at the time, it was awesome.
But here's the thing: the market changed, and Lelo didn't.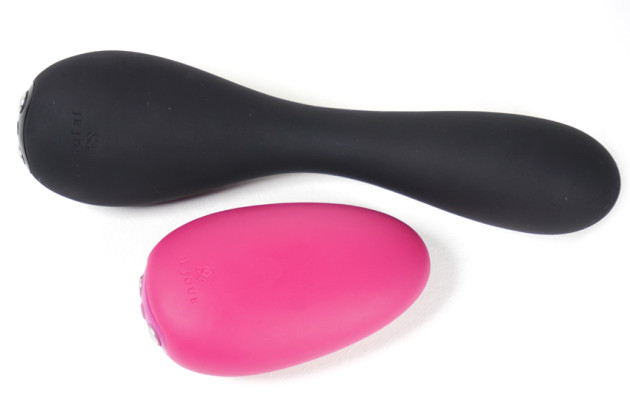 Fun Factory started creating new sensations with their mechanics. We-Vibe invented the partner vibe. And Je Joue? Well, they made the Je Joue MiMi Soft, and my clit will be eternally grateful for that.
But Lelo just kept on making products with ABS plastic handles and buzzy vibrations. To this day, I still haven't found a Lelo toy that I enjoy – I find their vibrations so grating that they hurt (and not in a fun way.)
On top of that, Lelo started floating bulky ripoffs and and poorly-built toys. Dangerous Lilly, one of my favourite sex toy blogs ever, covered this point so well that I'm going to point you to their blog post directly. The long and short of it? The paint on Lilly's Isla chipped off (gross), the Tiani was just shit all around, and the Ida inspired one thought only: "Did they even test this with human genitals?"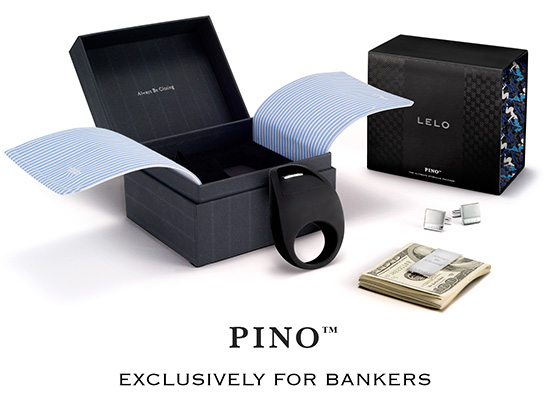 Why I won't buy from LELO 
If all of that isn't enough, just wait! Because folks, THERE'S MORE. This is the train wreck that never ends.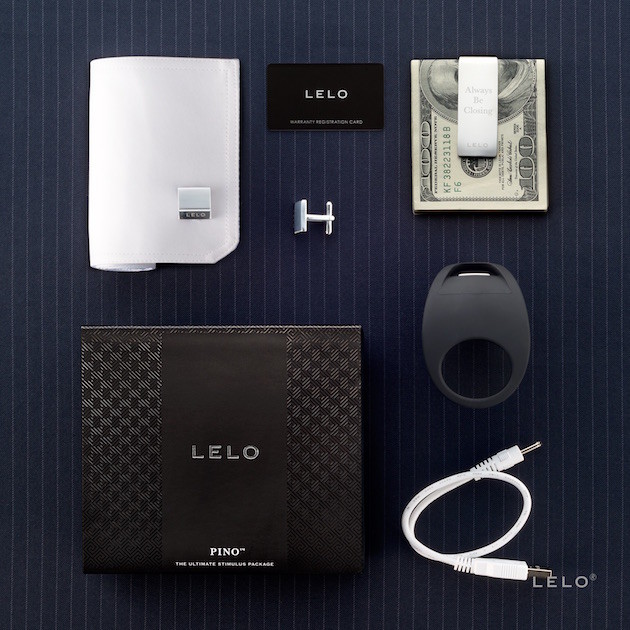 The Lelo Pino is, I shit you not, a cock ring designed for "the most demanding executives" who want more out of their "intimate investments." It's marketed exclusively to male bankers, and it's sold with cufflinks and a money clip embossed with the phrase "Always Be Closing." I cannot make this shit up. 
Epiphora, who is my sex blogging idol (and, incidentally, also my #hairgoals) has a truly excellent post on this if you'd like to read more. And no one is as funny as Piph is, so I really would encourage you to read their entire blog more.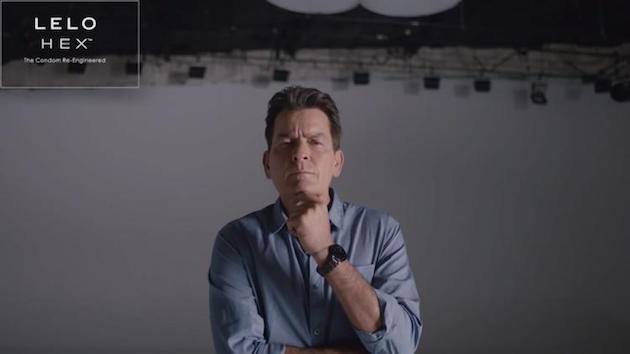 Finally, let's talk about the giant prophylactic elephant in the room: the Lelo Hex. Goddamn, you guys. The Hex.
The Hex is a condom made by Lelo with a marketing strategy so bad you almost wouldn't believe that the actual product could be even worse… But somehow, it is. The spokesperson Lelo picked to represent the Hex is none other than Charlie Sheen, who (just in case you forgot) is:
A misogynist
A convicted domestic abuser
And, on that point, someone who has assaulted, threatened to kill, held at knifepoint, and literally shot his partners.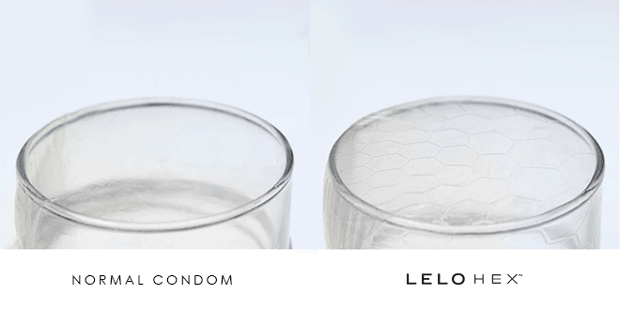 But wait. Remember how I said the Hex was somehow even worse than its marketing?
I wasn't joking. One of Hex's main selling points is the fact that it doesn't tear if punctured, which looks super-slick in gif format and is also, incidentally, some of the dumbest shit I have ever seen. (My fellow bloggers Dizzy and Lorax agree!)
You know why condoms are usually made to tear if they rip or get a hole in them? Because you need to know about that immediately. That's what lets you know that you've just been put at risk of things like incurable gonorrhea and accidental pregnancy. If it doesn't tear, you could be exposed to an STD and have no idea, or become pregnant and not find out until it's too late for Plan B.
Just said no to a @Lelo_Official partnership and could not be happier to do so. I will NOT be promoting harmful brands on theNotice 👊🏻

— Rae Chen (@theNotice) December 7, 2016
What I'm doing about it
Aside from this post? Nothing – and that's the whole point.
I will not be buying LELO products. I will not be accepting press samples of LELO products. I will not be signing onto partnerships with LELO. And I'd like to ask you to join me in this. 
I know that most sex toy shops can't afford to drop a popular brand, but if you're a sex blogger or consumer who can: please. Do this with me. Don't recommend LELO products to your friends, family, or readers, and add disclaimers to your posts whenever LELO is mentioned.
Instead, take the opportunity to direct people to more people-positive companies like SheVibe, CAYA, BS Atelier, Je Joue, and L'Amourose. Those are just a few companies that I've shown love to recently, but there are so, so many more–and they're just waiting to be discovered.
This post contains images from LELO.