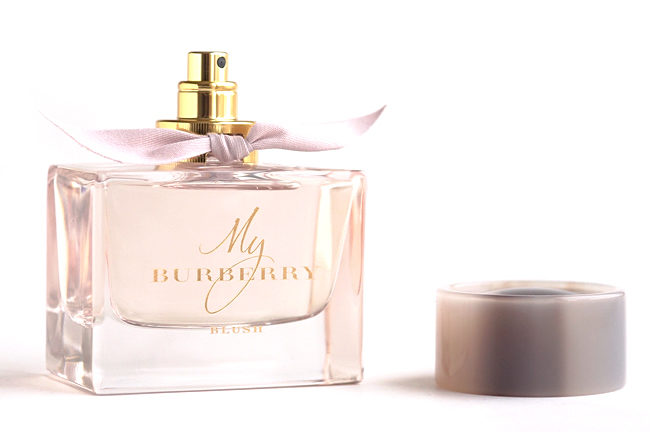 The product: Burberry My Burberry Blush Eau de Parfum
My Burberry Blush is a people-pleaser. It's basic to the core, with soft, millennial pink juice and a hand-tied, blush pink gabardine knot. It even has pretty gold detailing and a damn horn-look cap.
And you know what? I'm usually a niche perfume snob, but I think My Burberry Blush is awesome.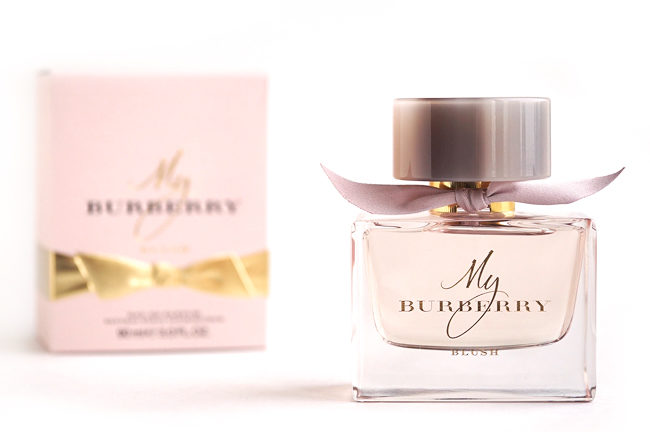 The mood of My Burberry Blush
I wasn't at all a fan of My Burberry or My Burberry Black, but I'm all over Blush. It's one of my favourite perfume flankers ever, and I'm so darn smitten with it that I started misting it before I had even photographed the bottle, which never happens. I wore it for a solid week before the light was just right for photographing it, and I have zero regrets about it.
Blush is unabashedly fruity, with great sillage. It's a happy scent, and it's very youthful. Underneath the layers upon layers of sweet fruitiness, there's a touch of soapiness and citrus that makes this scent smell "shower fresh."
This is easily the most "feminine" scent that I have in my current rotation, but for some reason, it doesn't make me feel too high-femme. Instead, it's unpretentious and basic – in the best way possible. It smells less like a stuffy lawyer or a bouquet of white florals, and more like a badass who knows they're awesome and doesn't care who sees them with a unicorn Frappuccino.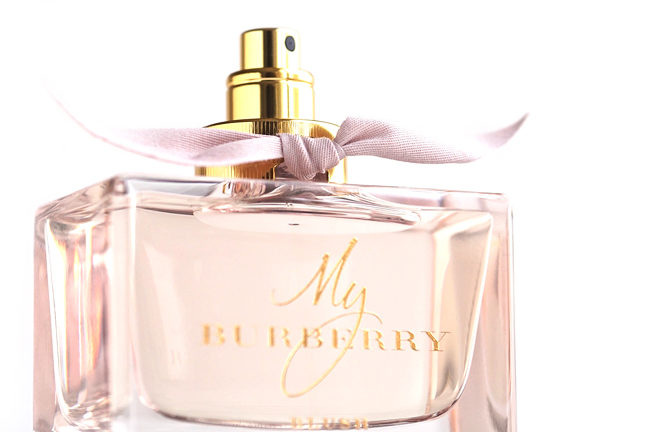 The notes & making of My Burberry Blush
My Burberry Blush is described as a "sparkling and intensely feminine" scent, and it absolutely is. Everything about the press materials for this scent feels spot-on for me: Blush really does have a "confident, playful and energetic mood." It was designed by Francis Kurkdjian and smells very much like one of his creations, but unlike Kenzo World (another one of Kurkdjian's recent creations), Blush has intentionality. It knows exactly what it wants to be, and it doesn't care who knows it.
The listed top notes for Blush include glazed pomegranate and lemon, and the heart notes are listed as geranium, crisp apple, and rose petal. The entire scent has base notes of jasmine and wisteria accord.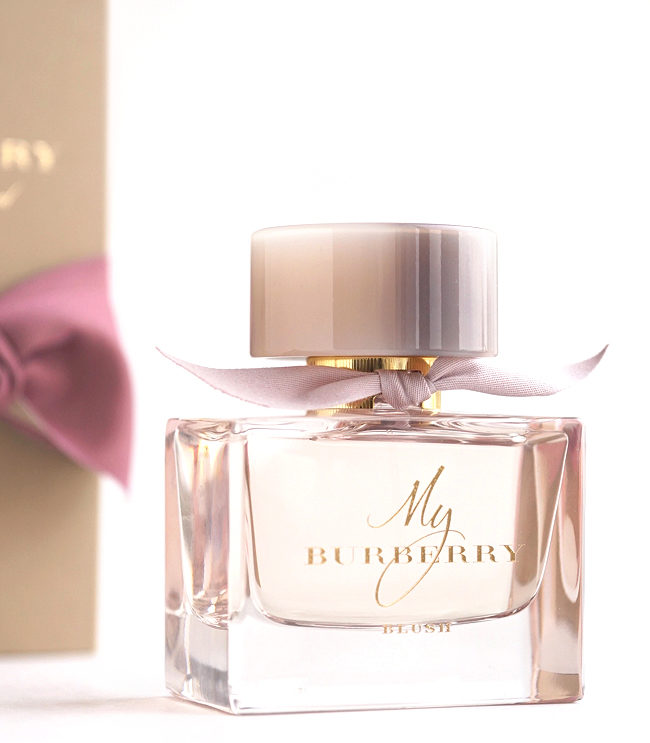 I smell an entirely different Blush when I mist it and smell the sillage vs. my skin, so I would definitely recommend wearing this around to test it. Don't just smell it on paper, because it won't capture the scent.
Against my skin, My Burberry Blush is a little sharp. Especially at the beginning, it smells overwhelmingly clean, with too-sweet fruity notes and hit of florals. A foot away from my face, though, the scent just sort of wafts up and fills my nose. It smells sweeter and softer, with more of an emphasis on the rose and less of an emphasis on the lemon.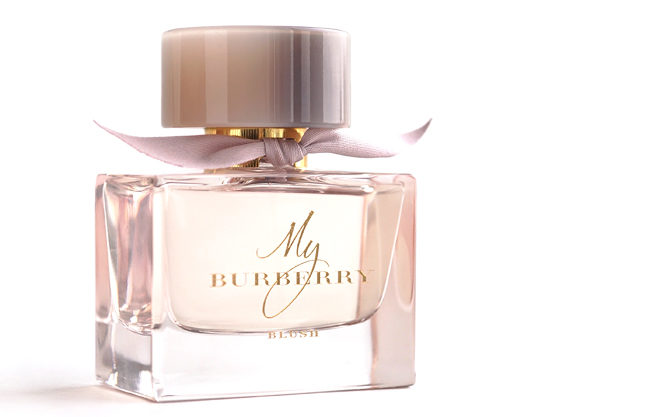 The verdict on My Burberry Blush?
If you love soft florals and sweet scents, you need to smell My Burberry Blush. It's an excellent rendition of a sweet, fruity scent, and it has that wonderful Kurkdjian twist of eccentricity in its very base. There is nothing "floriental" (ugh) about this perfume, and it lasts well throughout the day.
Blush is by far my favourite Burberry fragrance, and I would love to smell it around more next spring. It's the only perfume that I'm wearing right now (everything else is a cologne), and I think it's absolutely exquisite.
Availability: $98 CAD/$90 USD (50 ml). Available as of August 2017 at Hudson's Bay, Sephora, Nordstrom, and Shopper's Drug Mart. Also offered in a rollerball format.