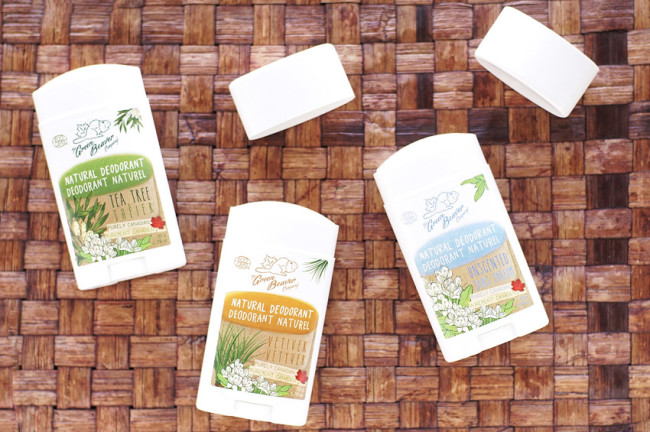 The product: Green Beaver Natural Deodorant Stick in Unscented, Tea Tree, and Vetiver
As much as I wish every product I review for theNotice could be a hit, sometimes, reality sets in. Not every product is going to work for every person, and unfortunately, the Green Beaver Deodorant formula just didn't work for me.
The Green Beaver Deodorant promise
Green Beaver is a Canadian company that makes all natural, ecocert, cruelty-free products. They're a relatively small company, and they're based out of Hawkesbury, Ontario.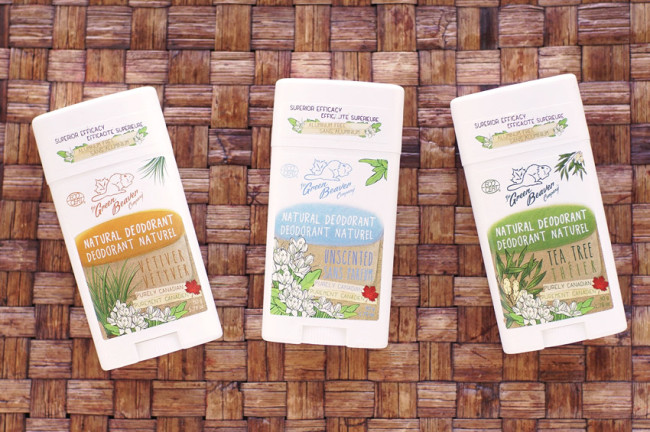 My first introduction to Green Beaver was their toothpaste, which I used on and off growing up. I went off of it in my late teens, but Green Beaver is a brand that I always loop back around to, like some kind of weird, extended Groundhog Day.
This time, I was looking for an aluminum-free, silicone-free deodorant to feature on theNotice. Green Beaver makes quite a few, and they're formulated to deliver 24 hour odour control. The Green Beaver deodorant formula features Canadian-grown labrador tea (a favourite ingredient of fellow Canadian brand Lise Watier) and sage oil to fight odours.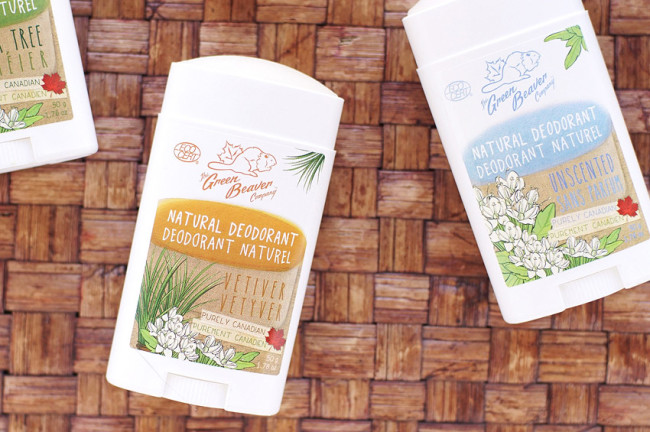 The Green Beaver Deodorant results
I tested all three of the Green Beaver Deodorants that I was sent on both Boyfriend and I for months. But every time, I reached the same results: they just don't work with our body chemistry.
I was hoping that the added essential oils in Tea Tree would be enough to battle any extra odours, but it just didn't work out that way. These actually made my sweat smell. I usually have no body odour at all, but when I use these, I'm noticeably smelly by midday.
Boyfriend had the same results, but to a lesser degree. He really liked the smell of Tea Tree (it's a very pure, clean tea tree scent), and will sometimes use it on his days off. At work or at the gym, though, he sweats through the Green Beaver deodorants within an hour. His sweatiness is his superpower, and one day, it's going to help him escape from a dastardly plot.
The verdict?
I really enjoyed the stick format of these deodorants, and I love how easy they are to find in Canada. For those with sensitive armpits, the Green Beaver deodorant formula is non-irritating and smoothly textured. Vetiver is definitely my favourite scent (it's very earthy and masculine), and Boyfriend loves Tea Tree.
However, the Green Beaver deodorant blend of labrador tea and sage oil wasn't enough to combat odours on my partner and I. He's just as smelly with these as he is without, and I'm typically more smelly with them than I would be without. I know I'll come back to Green Beaver again, but these deodorants are a miss for me.
Availability: $5.99 CAD each at Green Beaver. Green Beaver can also be found at most natural health food stores across Canada and online at both Well.ca and iHerb.