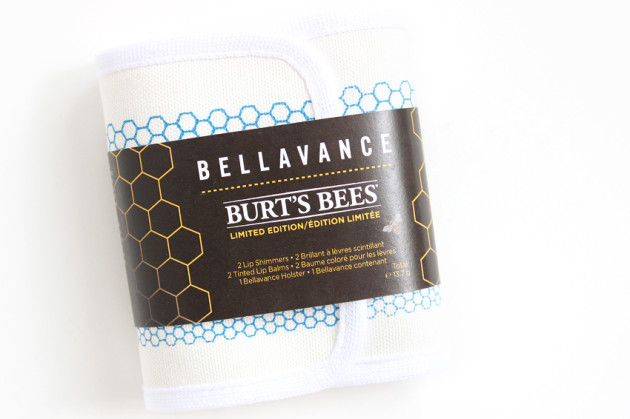 The product: Burt's Bees x Bellavance Limited Edition Lip Collection & Holster
↳ Burt's Bees Tinted Lip Balm in Hibiscus & Blush Orchid and Lip Shimmers in Apricot & Grapefruit
I'm suffering from a major case of blogging burnout this week, so today, I have a couple old favourites to share with you in new shades.
My love for Burts' Tinted Lip Balms and Lip Shimmers is a long and sordid one, stretching through the years and through numerous incidents of Rae cheating on Burts' balms with Clinique simple definitely mutual infidelity, but alas! It does persist.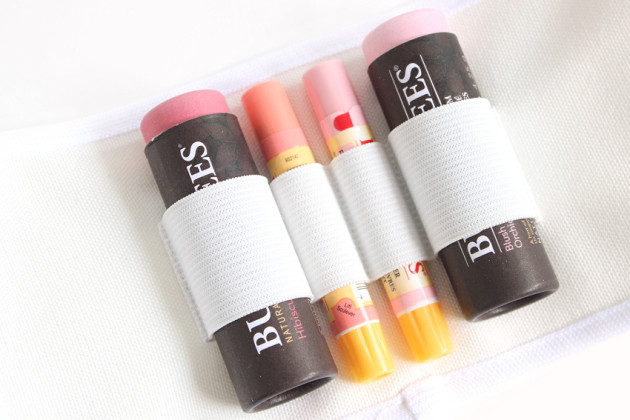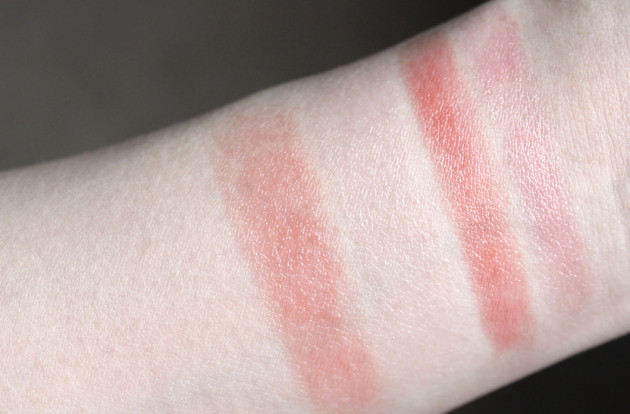 Burt's Bees swatches, L-R: Tinted Lip Balm in Hibiscus and Blush Orchid; Lip Shimmer in Apricot and Grapefruit
100% of the proceeds from this Bellavance-designed holster will go to Pollinator Partnership Canada, a non-profit that supports lost and solitary pollinator bees by building sustainable bee hotels (direct quote!) throughout Canada.
The holster itself is made from 100% organic cotton and contains four elasticized spots for your favourite lipsticks or Burt's Bees lip balms. It's available at burtsbees.ca and boutiques where Bellavance is sold, and contains two Tinted Lip Balms from Burt's permanent line, Hibiscus and Blush Orchid, plus two Lip Shimmers in Grapefruit and Apricot, which both debut in this set.