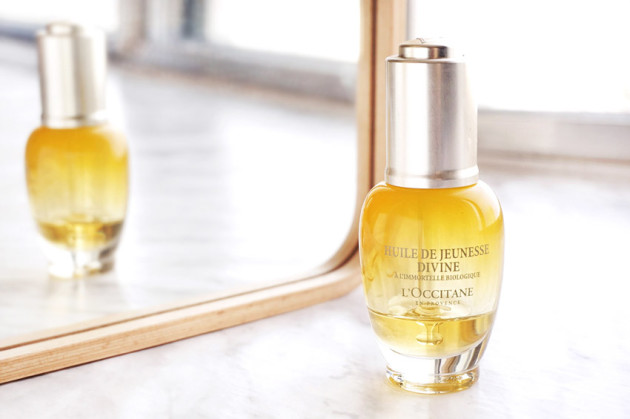 The product: L'Occitane Immortelle Divine Youth Oil
This season while I was planning out my editorial calendar, I asked myself one question: if I could treat myself to only one expensive makeup or skincare item this season, what would it be? 
I was surprised by my answer: the L'Occitane Divine Youth Oil.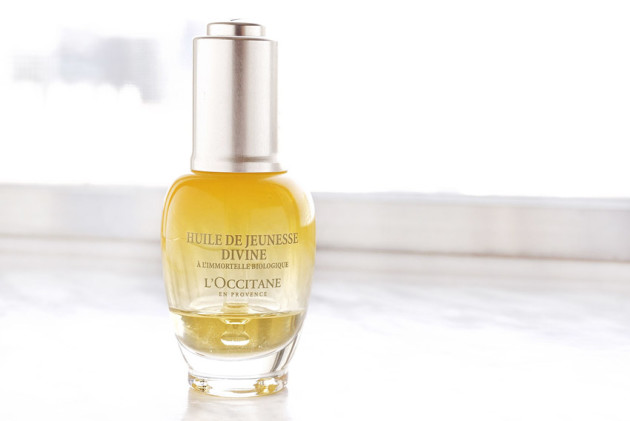 The L'Occitane Immortelle Divine Youth Oil ($108 USD/$110 CAD) is a product that doesn't quite work for me, which is why my selection of it is so odd. It's a little too dry-finish and not quite hydrating enough, and yet… I love it.
It's an all-natural, silicone-free oil that works well for an enormous range of skin types. Yes, it's designed to be anti-ageing, but that's not why I love it. (I'm far too young to be boasting about the effectiveness of anti-ageing products!) But this oil feels velvety, not oily, and it sinks right into both dry and oily skin alike.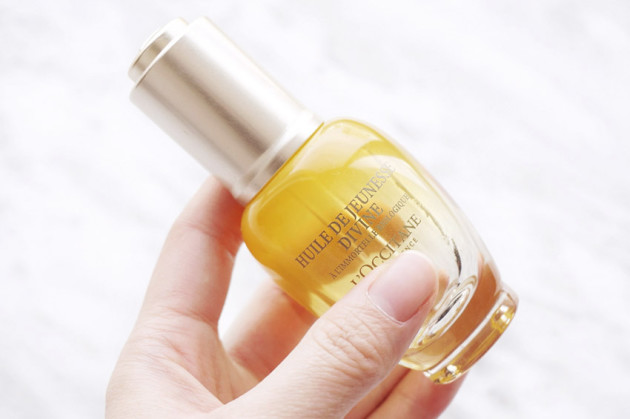 On top of all of that, the Divine Youth Oil leaves the skin with a satin finish and is beautifully perfumed – perhaps the most beautifully perfumed skincare product I have ever owned. I've been using it sparingly simply to extend the lifetime of its scent, and every single person who I've let share my bottle has loved both the oil's scent and finish.
Because my skin is so dry, I use this oil in one of two ways: the first, mixed in with a moisturizer; the second, mixed in a 1:2 ratio with rosehip seed oil. Both methods mean that I get the moisture of the second product, plus the scent and satin finish of the Divine Youth Oil. It helps me extend the life of this oil while still getting all of its benefits, which makes the $110 price tag a little easier to swallow.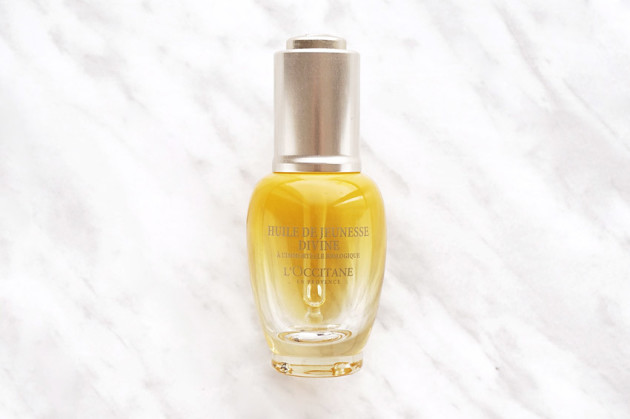 The verdict?
The L'Occitane Divine Youth Oil comes with a hefty price tag, but if you'd like to treat yourself (or someone else), I think it's worth it. No other oil that I've ever tried has smelled so beautiful and luxurious, and no other oil has been quite so soft and velvety.
Currently at L'Occitane, if you buy the Divine Youth Oil in a duo with their Immortelle Cleansing Oil, you essentially get the cleansing oil for $5 with free shipping!
Availability: $108 USD/$110 CAD at Sephora, L'Occitane CA, and Nordstrom.