As some of you may know already (and if you don't, why aren't you following theNotice's Twitter and Instagram channels?), I was lucky enough to spend last week in Toronto thanks to Neutrogena, visiting all kinds of beautiful shops, learning about the coolest new products of the year, and meeting the most hilarious, amazing women.
So. Today, I'm going to catch you up on what I've been up to over the past few weeks; on Wednesday, I'm going to share my Neutrogena experience with you (including a little game of I-Spy!); and on Friday, I'll be posting my review of the (gorgeous) Miraj Hammam Spa by Caudalie.
Note: I lost my camera while I was away (cry) so I don't have a ton of photos to share with you… but here's what I had saved to my phone!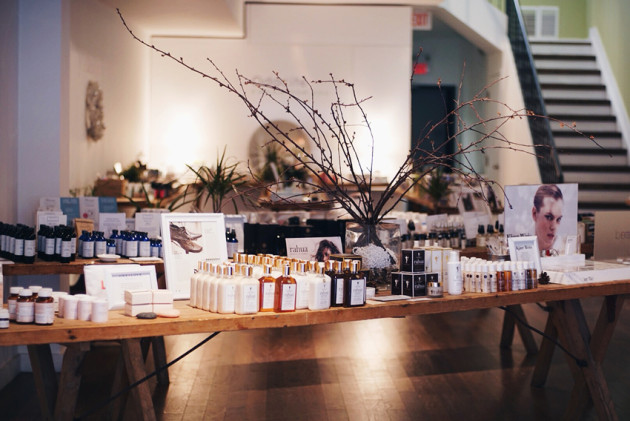 The Detox Market (Canada/Toronto)
The Detox Market
If you live by Toronto's Detox Market, you have to visit it. Like, STAT. And bring your wallet!
This little shop (which was originally meant to be a pop-up shop in 2009 but is still around and thriving) is packed from wall to wall with an incredibly well-curated selection of skincare, haircare, cosmetics, and everything from ready-to-boil soups (just add water!) to delicious green juices by Greenhouse.
And ugh, it has the best vibe. Great music, beautiful setup, and the most magical lighting.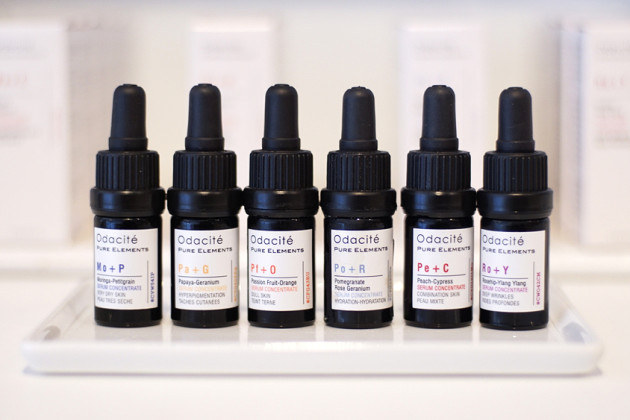 Little trays of Odacité
If you get the chance to go to The Detox Market, make sure to:
Pick up an serum concentrate oil by Odacité (their top-selling range, which I adore) — I hear the blueberry serum is amazing for scarring,
Check out Rahua, which literally everyone who works in the store is obsessed with,
Smell the Elizabeth Dehn for One Love Organics Vitamin C Body Oil (the prettiest),
Give the W3ll People makeup line a swatch (this is the only place you'll be able to do it in Canada), and
Try a cold-pressed Greenhouse juice! The Good and The Giver are sugar free — I bought a bottle of The Giver on my way out (it was too pretty not to), and it was delicious. Annika, the woman who was working at the Greenhouse table that day, said that it was one of their earthier ones, but the balance of lemon and ginger masks the green-ness of the juice so well. If this is earthy, man, the rest of the line must be like drinking healthy candy.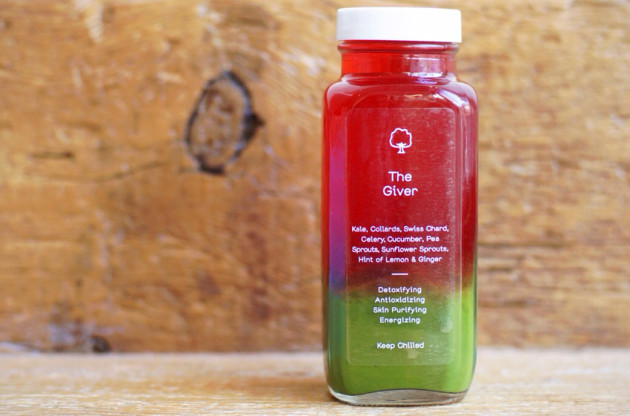 Rodial launches cosmetics
I have a handful of products from this launch that you can bet your bones I'll be reviewing for you soon, but just as a little preview: Rodial is launching cosmetics this March, and you guys, you need to get excited for this now. 
I've heard amazing things about the new Glamolash mascaras (a skinny wand for day wear and a chubby one for serious volume), which were wear-tested on Rodial's London employees overnight to ensure that they wouldn't flake, and the upcoming brush line is SO plush and dense. The brushes look and feel super luxe, and they put even the best Real Techniques synthetics to shame.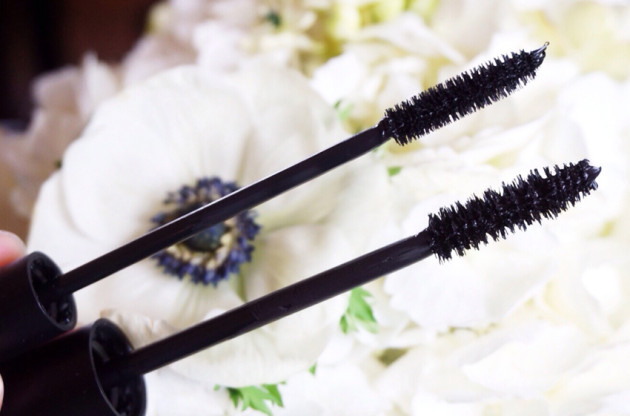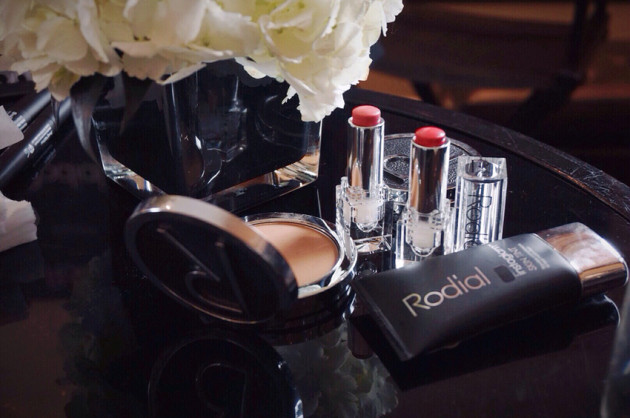 A few bits & bites
And, finally, the last thing that I have to share with you (and thank you for sticking with me until the end, if you have) is that M and I kind of broke up when I came home. I mean, we did. We did and now I am sad.
It's a weird time for me right now, because so much has changed in just a few days, but I'm okay. You know how it is: you cut seven inches off of your hair, go travelling for the first time as a disabled human being, meet the people that you've been friends with for (literally, in one case) seven years… break up with your boyfriend of two and a half years and then cry about it.
It was one of the hardest things that I've ever had to do, but hey. I visited three libraries on Friday and he's still sending me upside-down monkey emoticons; we're gonna be just fine.
This stately old house surrounded by tall buildings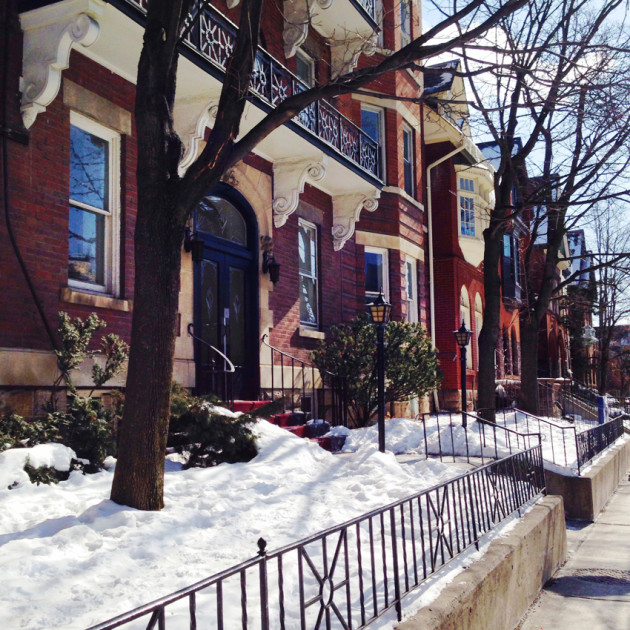 Bloor & Spadina. I could have stayed here forever.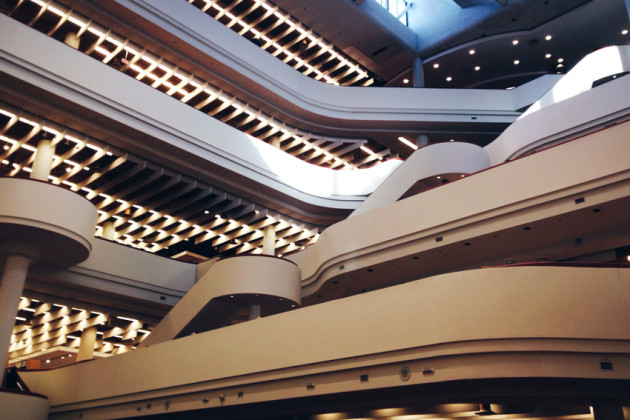 TORONTO REFERENCE LIBRARY!!!