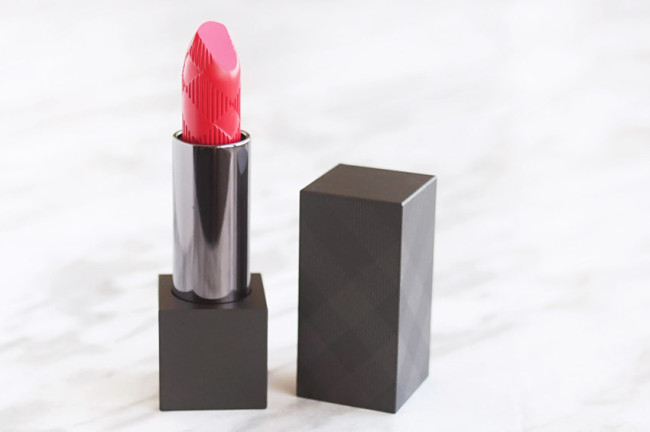 The product: Burberry Lip Velvet Matte Lip Colour in No. 419 Magenta Pink
Burberry Magenta Pink… How would one describe thee?
The shade: If I had to pick one term to refer to this lipstick with, it would be "distinguished pink." There's something about the strong red tones in this pink that just lifts up my complexion. It adds an air of refinement, pushing me up a little taller; casting my cheekbones a little higher.
I tremor to think of how beautiful it would be in a darker shade. Something like No. 439 Black Cherry, or the brand's classic No. 437 Oxblood…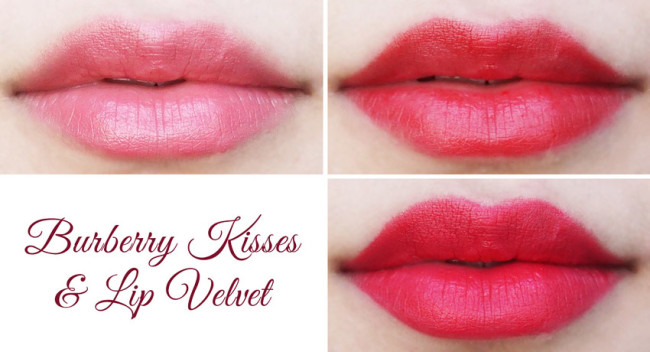 Top: Burberry Kisses in Pink Peony and Military Red / Bottom: Burberry Lip Velvet in Magenta Pink swatch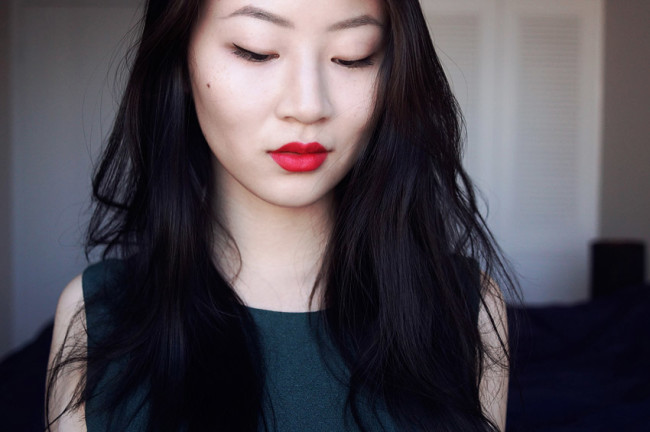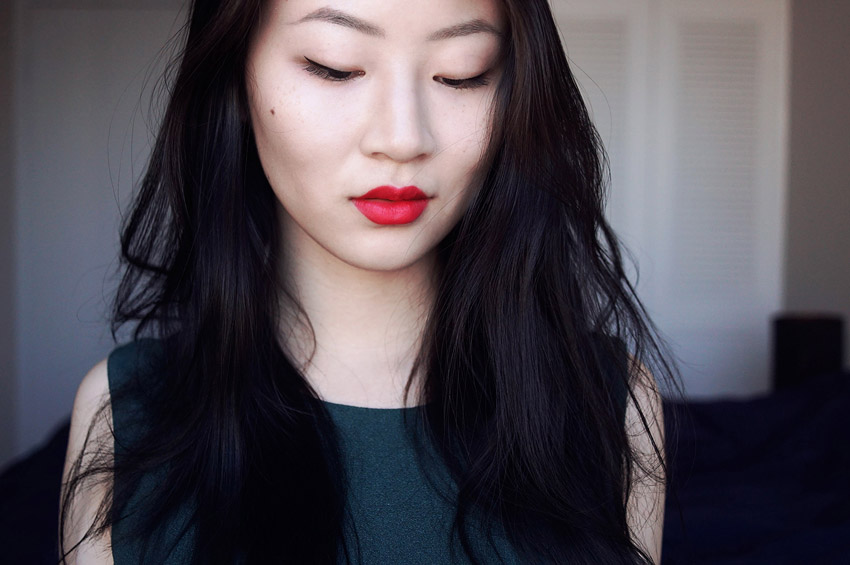 Burberry Magenta Pink Lip Velvet swatch
The formula: The Burberry Lip Velvet formula is a little sticky, in a comforting, clingy way. It applies smoothly and settles into the lips evenly. There is no obvious clinging to fine lines or dry skin. I like it best with a really soft edge, so I run my finger along my lip line after applying to blur it out.
Overall, it's pretty comfortable for a matte. It's drying, but not too sticky (like the Make Up For Ever Rouge Artist mattes are). The Lip Velvet formula doesn't transfer too much on glassware, but it begins to show wear within the hour, so I'm not really sure where it's going.
(I may be eating it. Oops.)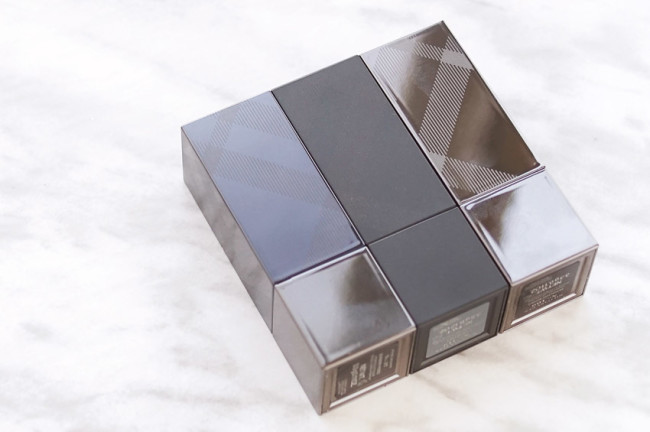 Even the tubes are matte! (Burberry Lip Velvet featured in the middle.)
The verdict?
The Burberry Lip Velvet formula isn't perfect, but I have yet to find a matte that is. These are super smooth and slightly less drying than most, and their colour range is excellent.
I find the Burberry Lip Velvet formula to be a little more comfortable and true to colour than the Charlotte Tilbury Matte Revolution lipsticks, so I would recommend them with reservations. They wear away quickly, but for just the right shade, I would reapply the heck out of one of these.
Availability: $35 USD/$39 CAD. Permanent. Available at Sephora and Nordstrom.