What it is: Clinique Chubby Stick Moisturizing Lip Colour Balm in Super Strawberry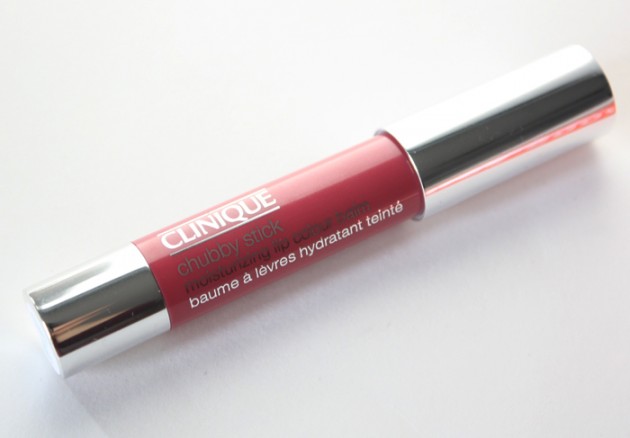 The background: Feeling a bit of deja vu? Don't worry; you're not the only one — Chubby Sticks existed until a few years ago, when they were discontinued. By the sounds of it, I believe Clinique has fine-tuned the product and decided it was time to bring 'em back!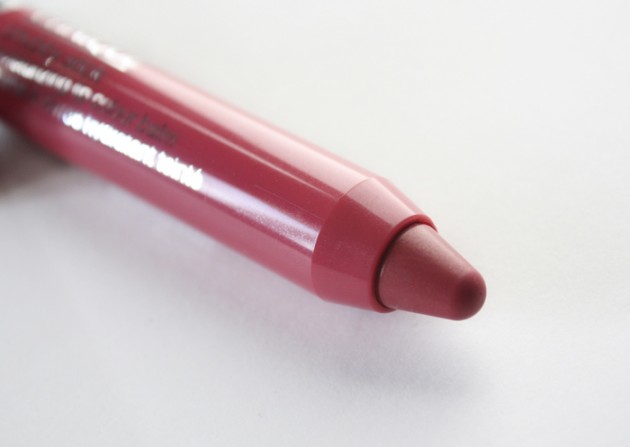 The product: Despite the pencil format, these really do act like lip balm. Packed with shea butter, mango seed butter, and jojoba seed oil, these fragrance-free sticks feel moisturizing and smooth, and are neither too tacky nor too slippery (as many jumbo lip pencils can be). Super Strawberry is a fantastic MLBB shade ("my lips but better") on me; it's about a shade darker than my natural lip colour, and a bit brighter. It's great for applying in a rush or without a mirror, and looks really natural when on. The satiny finish looks and feels awesome, and the pigmentation's good — Clinique calls it sheer, but I'd place it more at medium-sheer.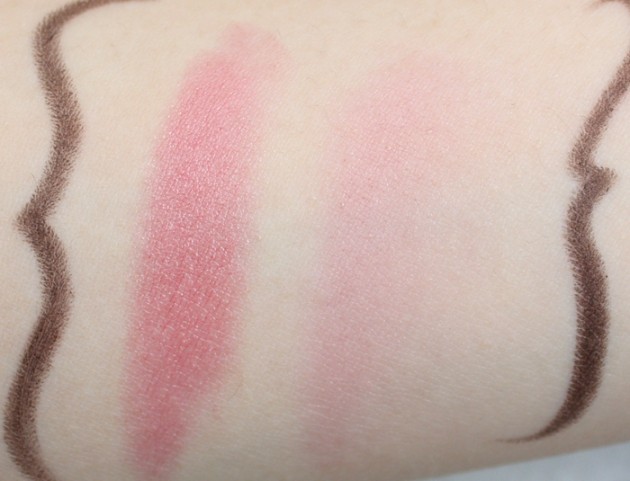 swatched heavily / swatched lightly and blended
The packaging: The cute, playful packaging's been revamped too, which I think is going to be a big hit! Chubby Sticks now have  a twistable base, so you won't have to find an enormous sharpener (or deal with a stubby little Chubby.) (And yes, I've been waiting the whole review to say that.)
The ingredients:
Castor seed oil, caprylic/capric triglyceride, vegetable oil, candelilla wax, beeswax, ozokerite, shea butter, hydrogenated vegetable oil, jojoba seed oil, tocopherol, mango seed butter, meadowfoam seed oil, hydrogenated olive oil, sunflower seed oil. [+/- pigments, which are a bit of a wordy mess so I'm not going to list them all!]

The verdict? Colour these approved! I like the formula, the packaging's awesome, and Super Strawberry is a really lovely shade. The only thing I'm not huge on is the price up here in Canada ($15USD/$19CAD per stick), but I think I'd be able to justify it by waiting for a GWP.
Availability: these will be released on Boxing Day, so keep an eye out for them when you go deal hunting! I'll be sure to update this post with availability links then. Clinique, Lord & Taylor, Dillard's.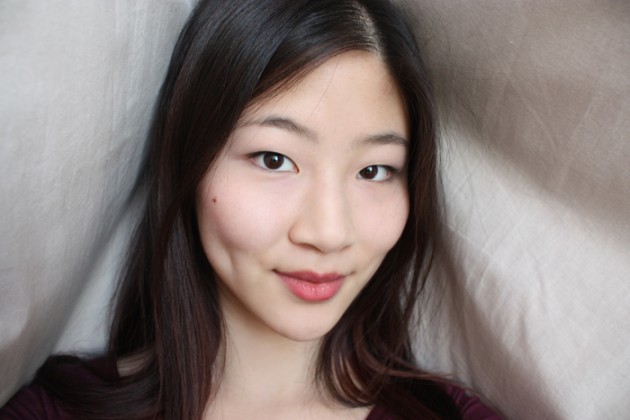 P.S. The other shades will be: Chunky Cherry, Fuller Fig, Graped-Up, Mega Melon, Richer Raisin, Whole Lotts Honey, and Whoppin' Watermelon. Here are some swatches from the Clinique site, in case you're interested!

—
ETA: A quick photo of the full ingredients list (I believe this is for Whole Lotta Honey or Mega Melon – can't remember which, sorry!)