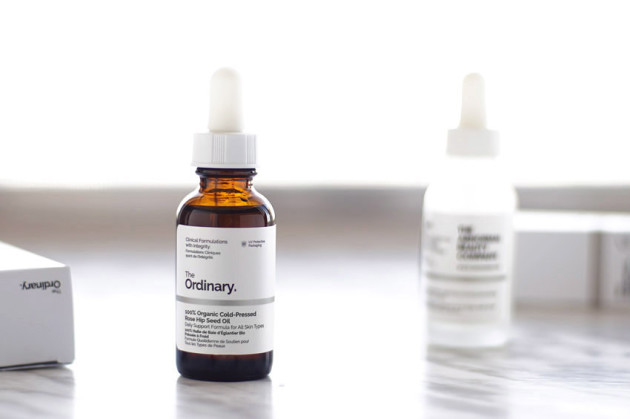 If you haven't been introduced to DECIEM The Ordinary yet, well, prepare to be floored. The Ordinary is Deciem's brand new range of "clinical formulations with integrity," and they're anything but ordinary.
The line features incredibly affordable clinical products in order to bring communication and pricing integrity back to the skincare industry. Like any other Deciem product, they are Canadian, cruelty-free, and celebrate innovation and honesty.
» YES, REALLY: The Ordinary is priced at $4.90 CAD-$14.80 CAD for full-sized products. They ship for free, clearly display their ingredients and technologies online, and don't skimp on the quality.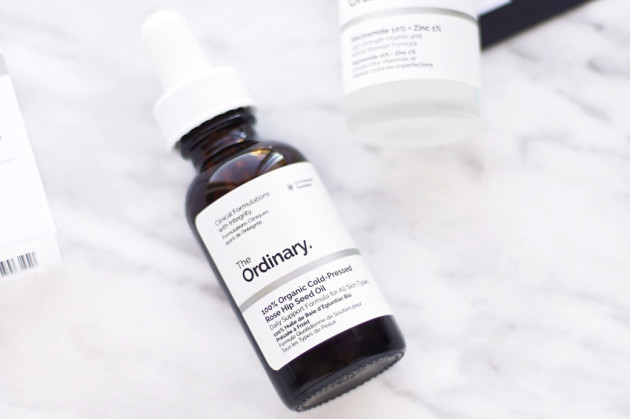 Deciem The Ordinary 100% Organic Cold-Pressed Rose Hip Seed Oil ($9.90 CAD)
This is my fourth rose hip seed oil of the year, and it is the only one that I'll be repurchasing. I'm still struggling to come to terms with the fact that this rose hip seed oil is $5.80/oz (Pai's blend is $39.43/oz), but I'm beginning to be able to wrap my head around it.
Rosehip seed oil is a rather fragile oil, but it's a marvel for the skin: it's full of fatty acids, antioxidants, linoleic acid, linolenic acid, and vitamins C and A. As a result, Deciem have sourced only cold-pressed rosehip oil for this product, and packaged it in UV-resistant amber glass.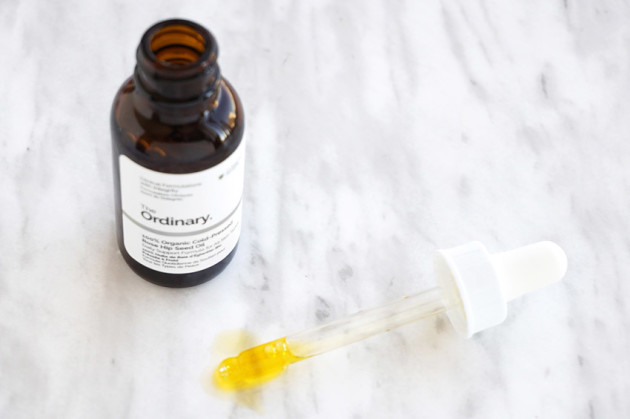 Depending on the source, crop, and processing, rosehip seed oil can vary greatly. Deciem The Ordinary's rosehip seed oil has a rich, buttery yellow hue and an almost fish oil-like scent. It sinks right into my dry skin and is very hydrating without clogging my pores.
In short, it's beautiful–and a total steal. I've been very disappointed in the other budget-friendly rosehip seed oils that I've tried, but my skin loves this one! I've been using it solo at night and blended with L'Occitane Divine Youth Oil during the day for the ultimate makeup base/nighttime glow combination.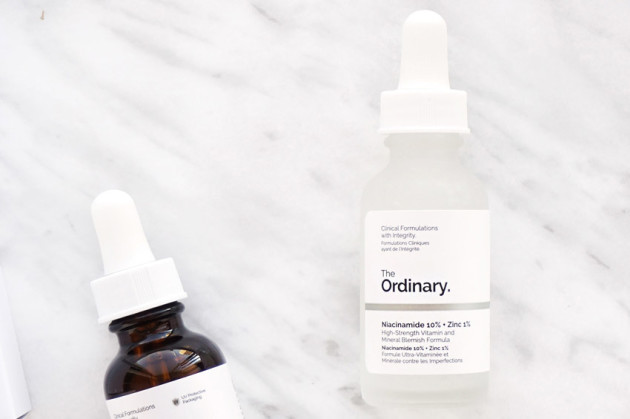 Deciem The Ordinary Niacinamide 10% + Zinc 1% ($5.90 CAD)
My skin typically also adores niacinamide, so I knew I had to try this out as soon as I first read about it. I wanted to really put it through its paces for this review, though, so I had Boyfriend test it out.
He has oily skin that's been hella breaking out recently, so I've been making him use this in place of his serum and moisturizer for the past two weeks. (For anyone with normal or dry skin, please make sure to layer this with a separate moisturizer!) Niacinamide and zinc PCA are not treatments for acne, as Deciem points out, but they reduce the look of blemishes and help balance sebaceous activity.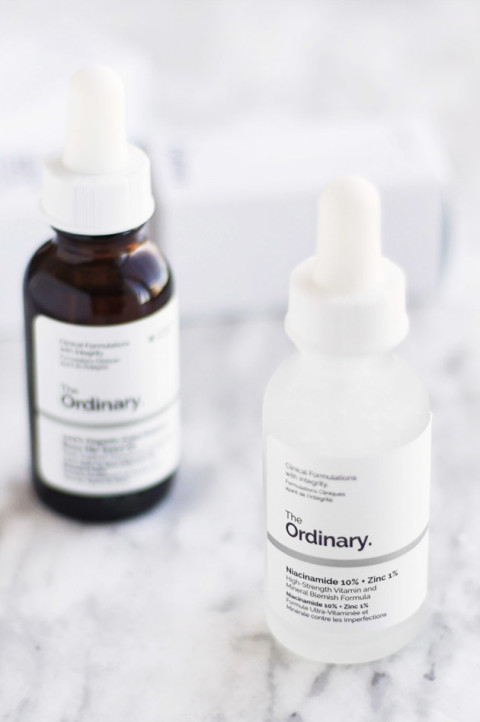 Inflammation and redness play a big role in acne, which is why niacinamide works so well for many people. This 10% solution was no exception: within two weeks, I watched A's hairline breakout go from an angry red patch to something almost invisible.
The skin around his beard looks less red than usual and now has ZERO visible blemishes, and while the rosehip oil was enough to stop my breakout in its tracks (I was breaking out due to dryness), I'm looking forward to using this on my skin in the future, too.
Also: how good is the note in the Deciem The Ordinary Niacinamide 10% + Zinc 1% description? I totally cracked up when I read it. I can totally see some crotchety young scientist furiously typing it out in the dark, and then passive-aggressively editing it the next morning! (You show 'em, Deciem.)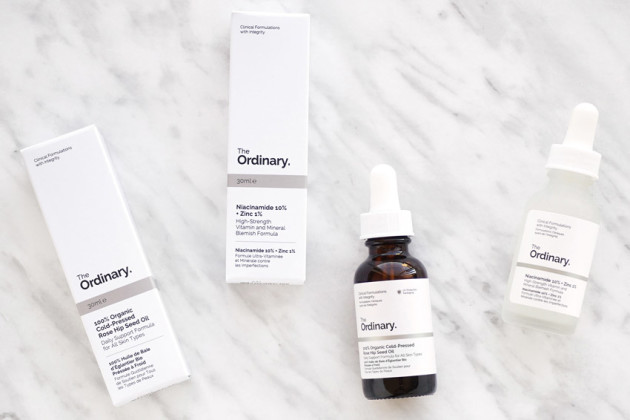 The verdict?
I literally can't believe that Deciem can buy glassware at these prices, much less full-on formulations… but they did, and they have. It's frightening to see how much other companies mark up their skincare products, and I love Deciem all the more for making a statement with this range.
Even more than that, however, I love how accessible this makes good skincare. These are less than drugstore prices, but the products and development are of department-store quality. I would recommend both of these products in a heartbeat, and I will be purchasing additional products soon.
Availability: $4.90 CAD & up at Deciem and Sephora. Shipping is free over $25 at Deciem, depending on location.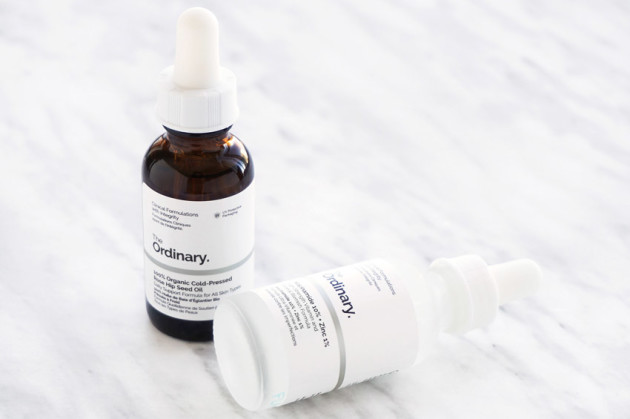 The Ordinary Niacinamide 10% + Zinc 1% ingredients:
Water, Niacinamide, Zinc PCA, Tamarindus Indica Seed Gum, Pentylene Glycol, Carrageenan, Acacia Senegal Gum, Xanthan Gum, PPG-26-Buteth-26, PEG-40 Hydrogenated Castor Oil, Ethoxydiglycol, Phenoxyethanol, Chlorphenesin.
The Ordinary 100% Organic Cold-Pressed Rose Hip Seed Oil ingredients: