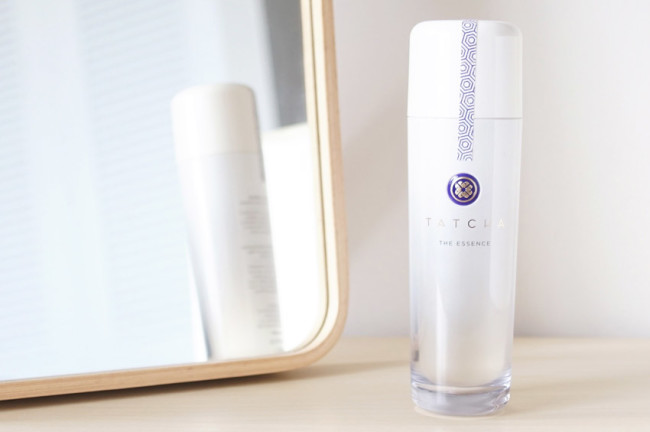 The product: Tatcha The Essence Plumping Skin Softener
How the Tatcha Essence works
The Essence is 98.7% made up of Tatcha's "hadasei-3" complex, which, honestly, I'm a little unclear on. It's a filtrate of a combination of ingredients, which could mean a lot of things.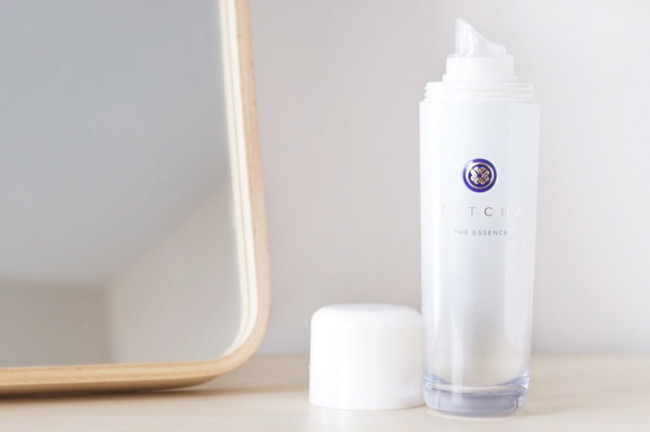 From the sounds of it, the hadasei-3 complex is water infused with green tea, rice, algae, and yeast, and then filtered for impurities. (Think Whole Foods asparagus water, but with skin-conditioning agents and antioxidants.)
I am inherently wary of paying more than $100 for water in any context, but the fermentation of the ingredients produces low levels of lactic acid. It's always nice to have something in your skincare regimen that will gently try encourage cell turnover, and a small amount over a long period of time is a great way to introduce acids if you have sensitive skin.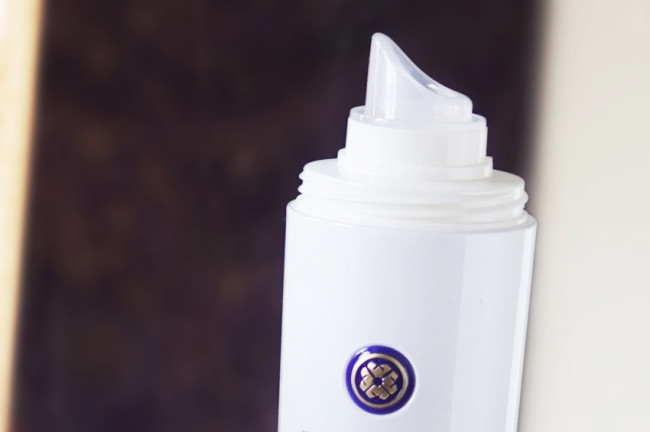 My experience with the Tatcha Essence
One of the first things that I noticed about the Tatcha Essence (I'm sorry; I just can't bring myself to say "the Tatcha The Essence") was that it doesn't contain any glycerine. Instead, it's light and hydrating without any heaviness or stickiness.
Beauty essences are basically just fancy toners that you use without cottons, but I really like this one. The packaging is luxurious and easy to use, and it's easy to press just the right amount of The Essence into your skin. The essence itself pours slowly out of a sculpted spout, and it has the texture of a heavy water.
As a young and spry 24-year-old, I can't speak toward dramatic anti-ageing results. But after just a few weeks using the Tatcha Essence, my skin does look pretty good. The fine lines that I'm starting to get around my mouth (thanks, super dry skin) are less noticeable, and I'm feeling less dry around the perimeter of my face.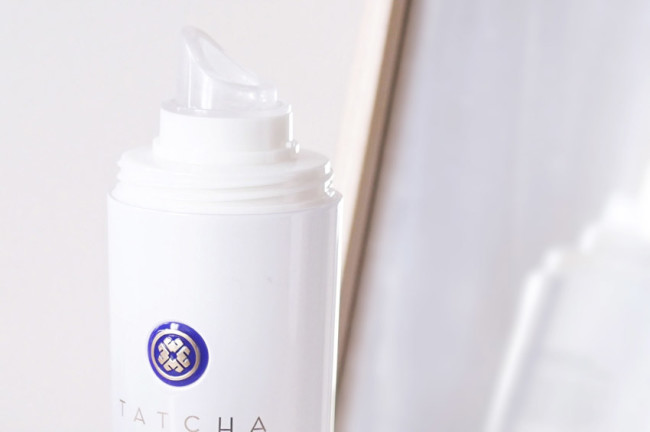 The Tatcha Essence verdict?
I was never a fan of the toner movement, but I'm kind of into essences. They're a splurge, but they're lightly hydrating and easy to add into your skincare regimen. Tatcha's The Essence is beautifully formulated and packaged, and for each bottle sold, some of the profits go to Tatcha's Beautiful Faces, Beautiful Futures partnership.
The most surprising thing that I learned while writing this review, however, was that the price point for the Tatcha Essence is totally on-par with the market. Niche beauty essences typically seem to run anywhere from $80-140 CAD, and that's not even the high end. SK-II's sits at $225 CAD for the same amount, so $114 isn't that bad–but it's still pretty crazy.
I think I could definitely live without The Essence in my life, but as far as beauty essences go, I do very much enjoy this one.
Availability: $95 USD/$114 CAD at Sephora, Spring, and Barneys.