I may not have been crazy about the (dusty) qualities of Clinique's The Nutcracker Act I palette, but I'll be darned if I let that get in between me & my pinks.
Here's a really quick makeup look that I put together while testing out a whole bunch of new products this month — literally none of what I used here was from my regular "kit". (Scare quotes because I don't actually have, like, a makeup artist kit. It's pretty much just a drawer-full of boring stuff that I use all the time.)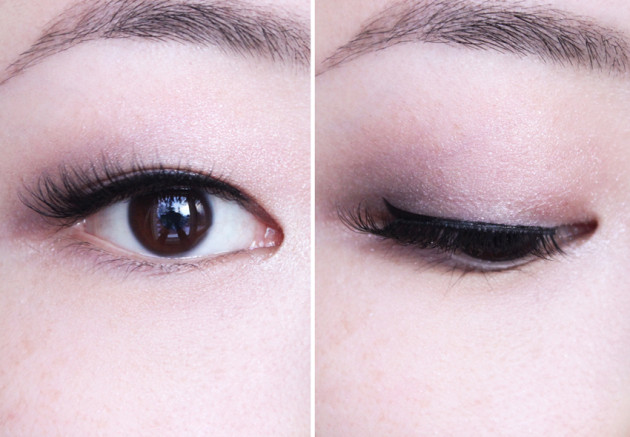 See? Not that pink. (I wish it was more pink!)
There's a proper product listing below, but for this look, I used all four shades of Snowflake Suite shadows from the palette, plus a Stila brow pen (LOVE) and Cover FX Cream Foundation that I picked up with my Optimum points — I'll work on getting reviews up on both for tN's silicone-free series, because they're both really excellent!!
I also used Make Up For Ever's new Graphic Liner pen in this look, which I'm crazy about (the wear is so good), plus a pair of Esqido Mink Lashes. They're crazy pretty (also seen here), but I have to trim them down a lot to make the thick band–which is supposed to last for 25 uses–stop making my eyes sting and tear. I haven't decided if I like them or not yet, but I'll let you know when I know!