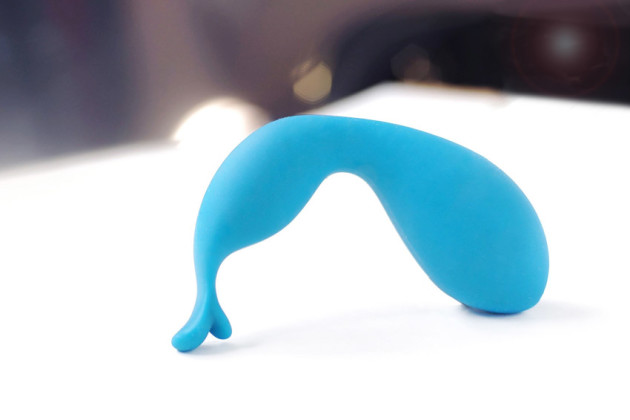 The product: Swan (BMS Factory) Squeeze Control "The Swan Kiss" vibrator
A little while ago, I posted a review of an absolute powerhouse of a vibrator: the Swan Wand.
Today, I have another Swan toy to share with you, and I'm just as psyched about it–but for very different reasons. This little guy doesn't have the girth, power, or battery life of the Swan Wand, and yet, I find myself reaching for it even more often.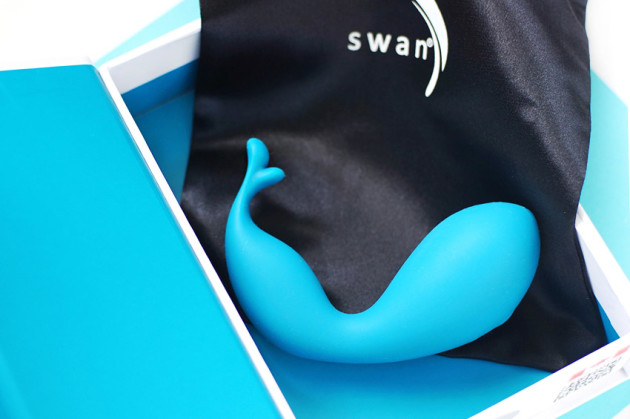 The features: The Swan Squeeze Kiss is a weird dude. It's whale-shaped (well, if whales had segmented bodies) and squishy on the sides of its biggest segment, almost like a really firm balloon.
It has all the basics that you want in a good sex toy (waterproof, submersible, rechargeable, 100% silicone), and has a solid run/charge cycle of 3 hours each. It's also very quiet, which is excellent!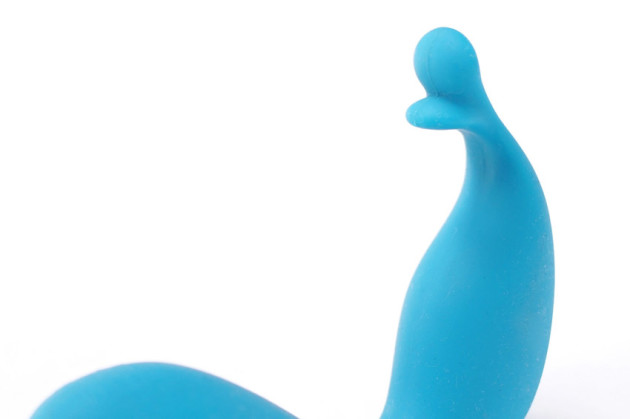 Instead of clicking a button to increase the speed of the Swan Kiss or change its pattern, everything is squeeze-based. The harder you squeeze, the stronger the toy will vibrate. To lock in a speed, you click the button while squeezing; to set a pattern, you turn on "Mimic Mode" and squeeze to your heart's content.
In terms of strength of vibration, the Kiss is good, but it's not great. It's more powerful than my Leaf Life, but is less powerful than my We-Vibe Tango or Je Joue MiMi Soft (admittedly my two favourites). It sits in the middle ground for rumbliness as well; more rumbly than Lelo, but not quite rumbly enough for my tastes.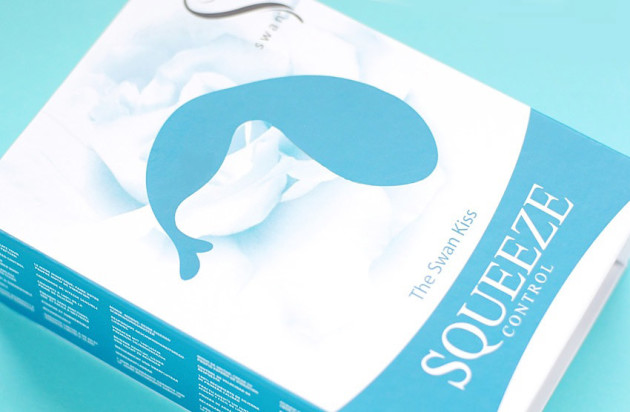 Swan Squeeze packaging – Teal (also available in a much less epic pink)
What makes it special: What I really love about the Swan Kiss, though, isn't its squeeze control–in fact, I'd prefer a remote. What I love about it is its shape.
The Swan Kiss only has one motor in its middle segment, but the vibrations transmit well through silicone. It makes the little "whale tail" flicker as the vibrations gently touch a surface, stroking in a "come hither" motion if you arc from a low speed to a high one.
So, um. That's cool. Cool is one word for that. (Another appropriate one may be "hrrrrngh.")
But EVEN COOLER than that is that the Swan Kiss can be used hands-free and internally thanks to its "100% play area." Try it with the tail pointing downwards and the rest of the toy wedged easily between your thighs, or by using the balloon portion internally, with the rest of the toy resting on your vulva and clitoris.
(Anatomically correct words! Know them. Love them. Embrace them.)
As an internal toy, the Swan Kiss isn't designed to be used other objects, but it stays in place very well for me. If it had more rumble or more power, it might just be my perfect vibrator. (As it is, it's lovely, but not an all 'rounder for me!)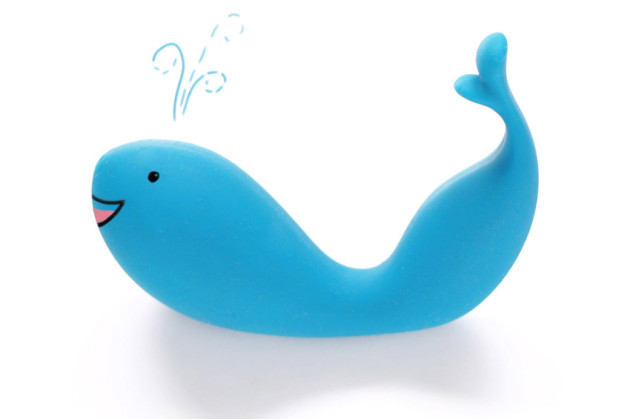 eeeeeeeeee!
The verdict?
Whereas the Swan Wand is something that I think would do well in any sex toy arsenal, the Swan Squeeze Kiss is more of a niche product. You have to specifically like hands-free toys to really get the most out of it, but for those who do, it's an excellent choice – the best I've ever come across.
It has a very respectable run time and is a great way to experience pleasure while your hands are doing other stuff. I'll let your imaginations take it from there.
Availability: $99 USD SRP/$79.99 USD at SheVibe.