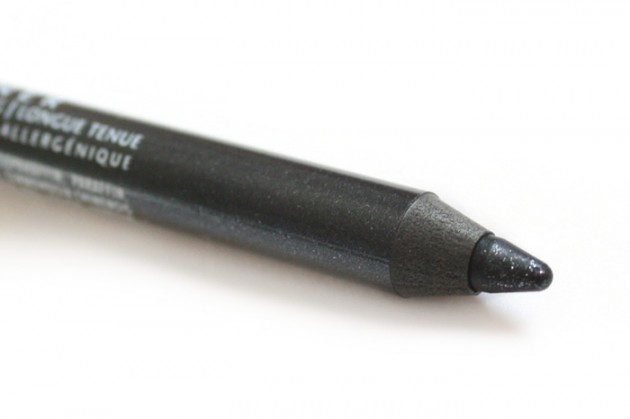 The product: Annabelle Smoothliner in Metal Daze
The shade: Metal Daze is an intense, sparkly gunmetal. It's the least black of the liners in the Black Box collection; on it's own, I'd call it a metallic black, but with the rest of the collection, I'm definitely going with "dark gunmetal grey."
Something about the way the shimmer sits in the formula means that this is one of the few eyeliners I have that actually has fallout, which is weird – but kind of pretty, if we're being honest. Inside of two hours, I'll have fine shimmer under my lower lashlines, and by six hours, it's spread to about a half-inch below my eyes. However, it's only the shimmer (and a very delicate smattering thereof) that migrates, not the colour itself!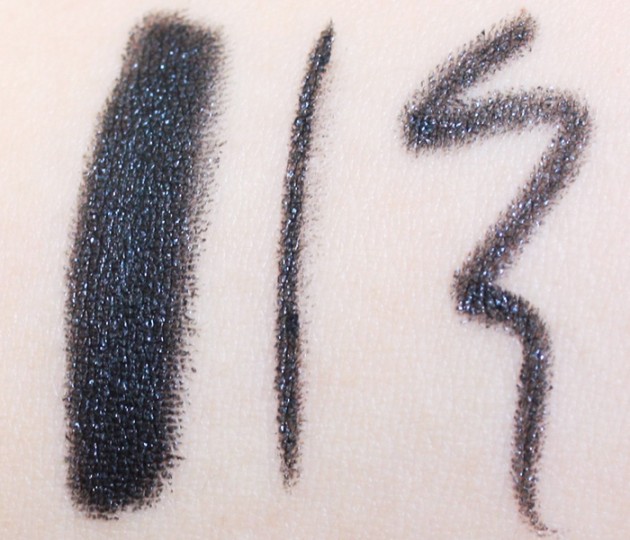 Annabelle Metal Daze swatches, (bright) indirect sunlight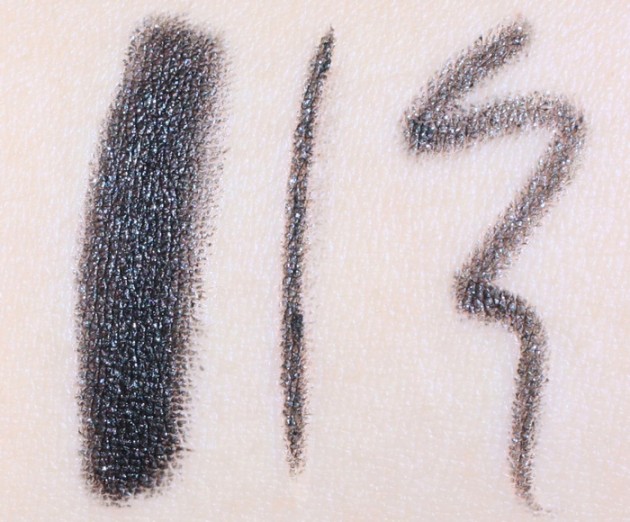 Annabelle Metal Daze swatches, direct sunlight
The application: The Smoothliner formula is a huge hit from Annabelle, and I'm actually stunned that I haven't tried it yet – it's quite often the first product people try from the line. (Psst, did you know that Annabelle makes the best-selling liners in Canadian drugstores? True fact.)
Anyhow, Metal Daze is a dream to work with. It applies with zero skipping or tugging, smudges flawlessly, and dries at just the right rate – quickly enough that you're not left waiting, but slowly enough that you have ample time to smoke out the line if you'd like to.
On the waterline, I can get about three hours of wear, but it fades fairly delicately. (Which is a good thing!) It doesn't flake off or end up halfway down my face; instead, it just kind of "melts" into my lower lashline, no panda eyes or harsh lines involved.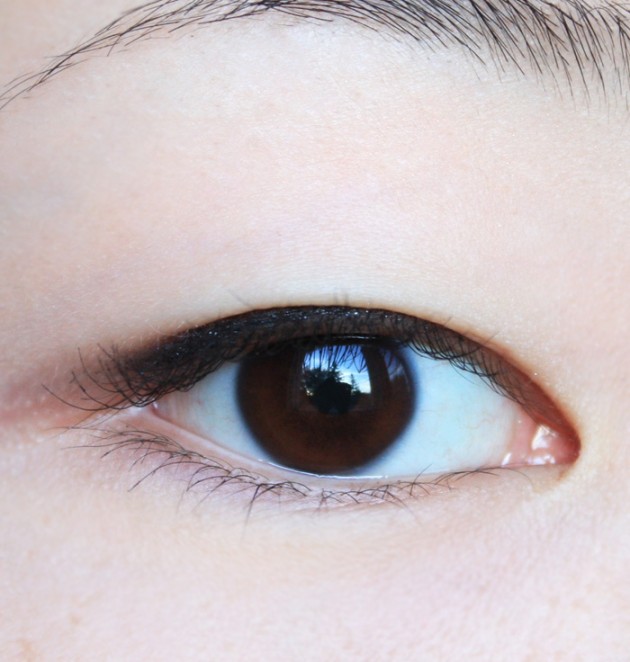 Annabelle Metal Daze, applied to the upper lashline and smudged very lightly through the lower lashline
The wear: Unfortunately, I can't even make it to two hours with Metal Daze on my lashline before it's migrating  toward my crease. Perhaps I just have too-high expectations out of eyeliners, but like 90% of the ones I try, I just can't wear this the way I'd like to – that is, smudged around and in my lashlines without primer or powder.
You can definitely increase the wear time by layering it (ie. with a powder eyeshadow, or with a primer), but I wish it wore longer on its own!
The verdict?
I love the way this Smoothliner applies & blends, and I love this shade, but it just doesn't work with my finicky monolids. I may be alone on this one, though – as I mentioned, these pencils are generally really well-received! (Check out the MUA Smoothliner review page, for instance, where they have a 4.5/5 rating, the lowest review is a 3/5, and 90% "buy again" rate.)
Despite my own difficulties with this pencil, I'd definitely recommend trying these out if you don't have the same struggles as I do with smudging eyeliner.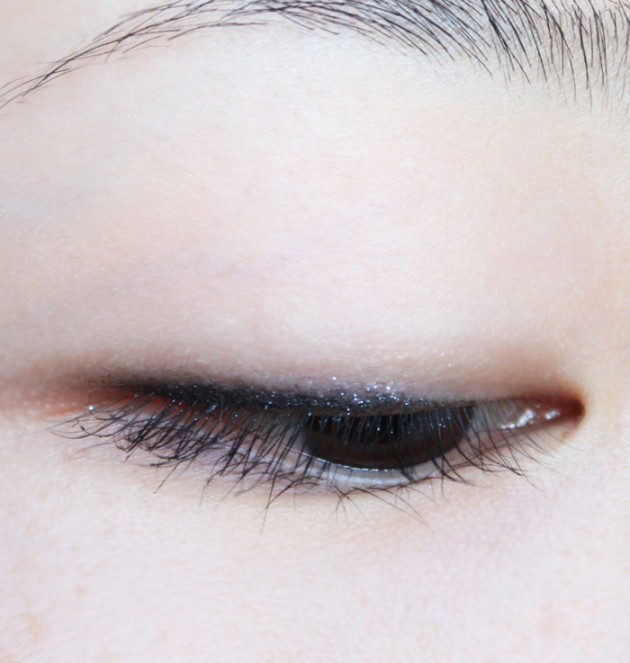 How it stacks up
For fans of: Urban Decay 24/7 liners, Make Up For Ever Aqua Eyes – they all have that gorgeous, smudgeable, super-smooth formula in common. (Out of the three different liners, though, I like Annabelle's the most!)

Similar to: MAC Powerpoints, GOSH Velvet Touch, Marcelle Waterproof Eyeliner (which all wear a lot longer than Metal Daze, on my lids, but won't apply to the waterline and don't smudge out as easily.)