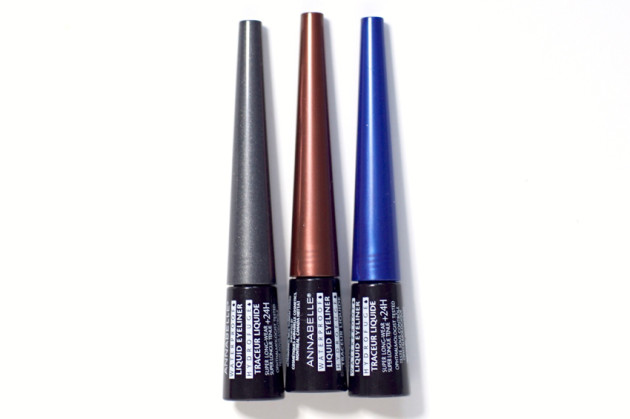 The products: Annabelle Cosmetics Waterproof Liquid Eyeliner Super Long Wear +24H in Blue Spark, Bronze, and Black Star
Annabelle recently re-launched their liquid eyeliners, pulling the old formula from the range and replacing it with a waterproof, 24 hour version of itself. (If the familiar packaging is shocking to you, then so be it.)
But, while the packaging is very similar in these new eyeliners, the formula couldn't be more different. From the ingredients to the texture, these Super Long Wear liquid liners are a whole other can of chicken-flavoured cat treats from their older siblings.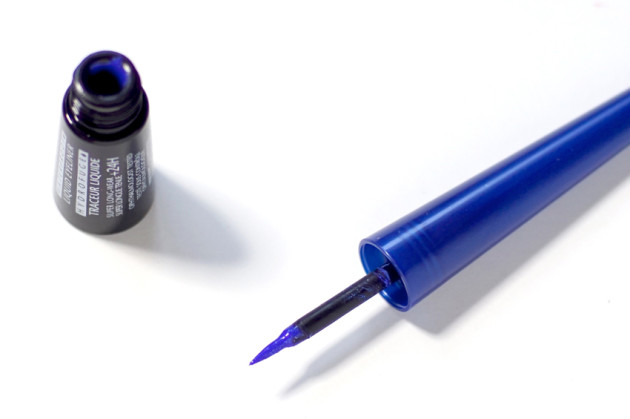 The formula: The new Annabelle Liquid Eyeliner formula is awesome, but… it's actually not as awesome as the original, which is weird.
I've tested it up to 16 hours, and it wears really well throughout the day. There's no smudging or wearing in that time, but it just doesn't hold up to friction under water the way the old formula did — like, you can cry while wearing them, but you can't take a shower. Granted, it comes off more like a pen eyeliner now, which some people might prefer to the old "pilling" version (but I definitely don't!)
The new formula is also thinner, which makes it super easy to apply without that inky clumping that you can get with some liquid liner formulas. It's sometimes a little too watery, though, and can apply unevenly if you don't use consistent pressure (see: the Blue Spark swatch below), so make sure to apply in short, steady dashes.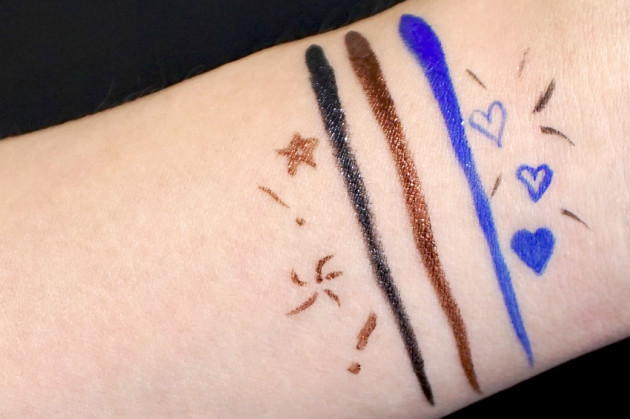 Annabelle Black Star, Bronze, and Blue Spark Liquid Eyeliner swatches
The shades: The new Annabelle Waterproof Liquid Eyeliners are available in three shades right now: Black Star, which replaces Black Spark as a glossy black with silver shimmer, Bronze, which is a medium-opaque, glossy, shimmery bronze, and Blue Spark, which is a total superhero colour!
Blue Spark dries matte, despite the fact that it contains shimmer, and it compliments the other two liners really well. It's definitely my top pick from this line, and it looks awesome paired with a bit of Black Star through the lashline.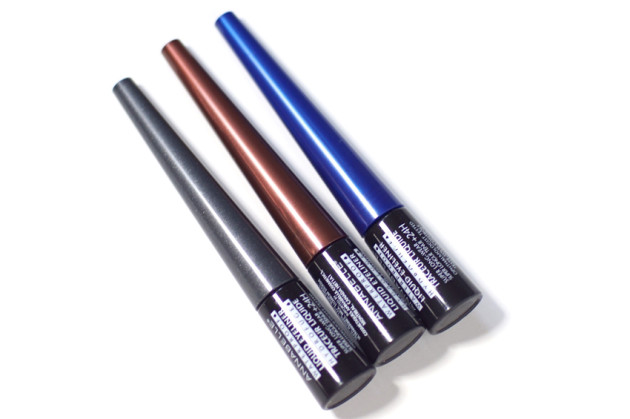 The verdict?
The new Annabelle Waterproof Liquid Eyeliners are pretty good, but they're just not as good as the line's old liquid liners. So, if you already have a tube of Black Spark, I wouldn't bother updating to this new formula — it's just not waterproof the way the older ones were.  
If you're looking for nothing more than an easy to apply, long-wearing liquid liner from the drugstore, though, I still think that these are some of the best. They don't budge (even on my super-oily monolids), they're awesome for beginners, and they (can) have a really beautiful, glossy finish.
Availability: $8.95 CAD at Annabelle.com (US and Canada shipping) or at drugstores and mass retailers across Canada. Permanent as of January 2016.