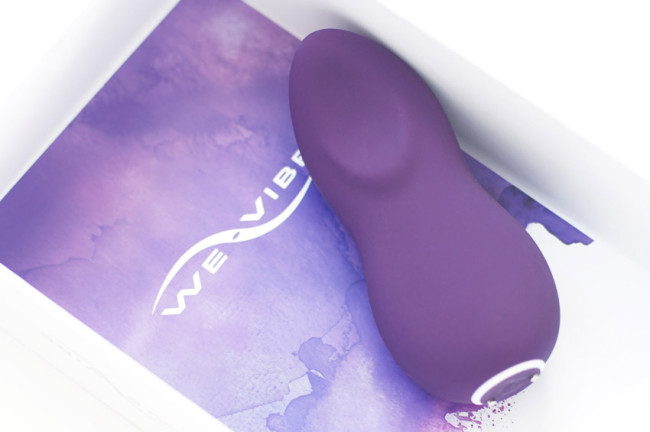 The product: We-Vibe Touch Waterproof Silicone Vibrator
I can't give you one reason as to why I hate the We-Vibe Touch, but I hate the We-Vibe Touch. It's an amalgamation of little things, I suppose. I've had this toy for a good 12 months, and I've gotten blocked every other time I've tried to review it.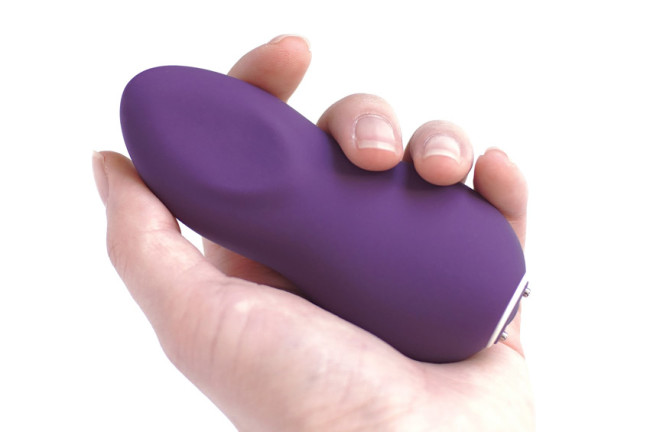 The We-Vibe Touch specs
The We-Vibe Touch Waterproof Silicone Vibrator is described as an "ultra-powerful, silky-soft intimate massager." It promises rumbly vibrations and whisper-quiet operation, with 8 vibration modes (4 speeds and 4 patterns on high). It features the same base as the We-Vibe Tango, so it also has a 1-button control and charges via the same adapter. I honestly wouldn't be surprised if the Touch and the Tango turned out to feature the exact same motor and controls, just with a different housing.
The Touch is free of phtalates, latex, and BPA, and is made from medical-grade silicone. Its production is carbon-neutral and it features a rechargeable battery and fully recyclable packaging. It promises up to 2 hours of play on a 90-minute recharge.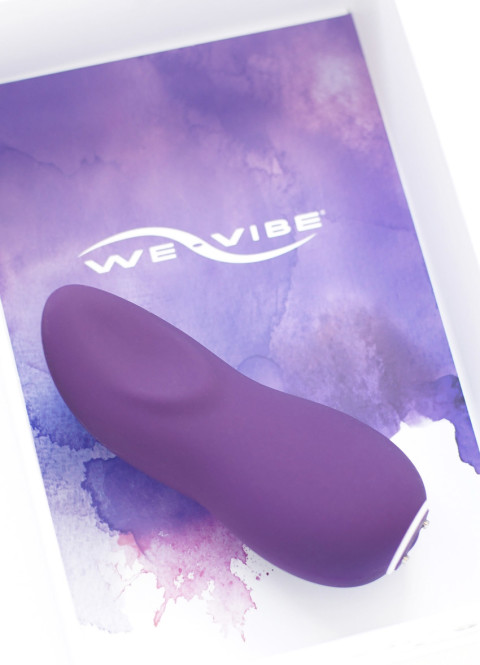 My (conflicted) feelings on the We-Vibe Touch
In theory, I really should have liked the We-Vibe Touch. It hits all of my main points: a relatively rumbly motor (though not as rumbly or as strong as the Tango bullet), quiet enough to use discreetly behind a closed door, a silicone body, a rechargeable battery, and a waterproof casing. The shape is unique; perhaps better for some, but just fine for me. And when it works, it works well, delivering (for me) strong, full-bodied orgasms.
Despite all of that, I hate this toy.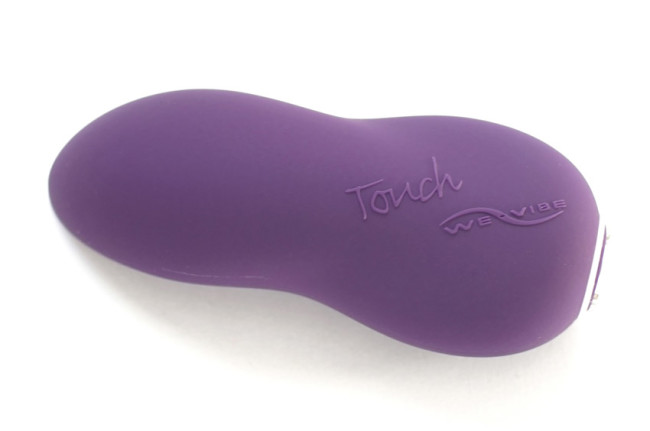 The more I use the We-Vibe Touch, the harder it is for me to get off with it. And it's not like it's "desensitizing" me (or whatever nonsense right-wingers will tell you about vibrators). Rather, because it fails on me so often, I get more and more timid each time I use it. It's difficult enough for me to focus on sex to begin with; the added layer of anxiety makes orgasming nigh-impossible.
My We-Vibe Touch acts now how my first We-Vibe Tango did after 2 years. Its battery life is inconsistent, and it can't really hold a charge. I have to charge it and then use it immediately, because it's always dead by the next day. I've had it last anywhere from 15 minutes to 45 minutes on medium/high immediately following a charge, and every now and again, I'll charge it and it simply won't turn on.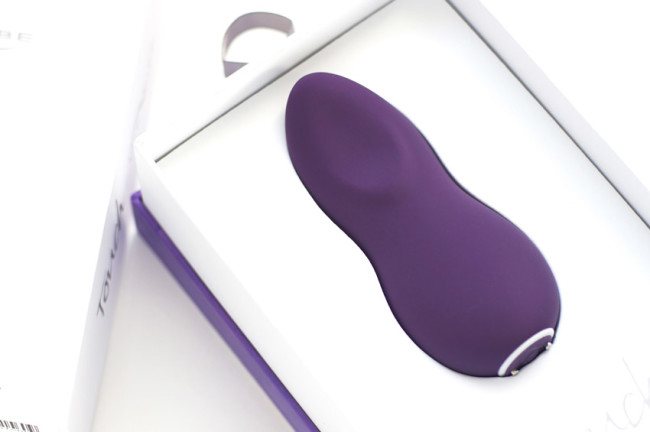 The verdict on the We-Vibe Touch?
A few of the reviews on the SheVibe site mention that the battery life of the We-Vibe Touch doesn't last as long as promised, so I'm hesitant to say that my product was simply faulty. But even if it was… Does that matter? I've owned four toys from We-Vibe, and I've had the same issues with two of them.
Edit 10/11/17: I've now owned five toys from We-Vibe, and I've had these issues with three of them. I can now confirm that they'll send a replacement if your toy dies within 1 year from the date of purchase, but you really have to pressure them for it – they don't reply to emails from the contact form on their website.
Come on, We-Vibe. If you're going to retail at $99 USD for a single clit vibe, you need to have better quality control.
I'll be posting about the We-Vibe Tango again soon, so get hyped for that! But in the meantime, my verdict on the We-Vibe Touch is "soft pass." The motor and shape of this toy are excellent for both broad and pinpoint stimulation, as long as you like your vibrations strong, but the circuit board and battery leave something to be desired.
Availability: $99 USD at SheVibe, who graciously sent this in for me to try out. (Sorry that I hated it, SheVibe.)

Other retailers: $84.99 USD at Lovehoney, $119 USD at We-Vibe, $93.99 USD at PinkCherry.com, $114.99 CAD at PinkCherry.ca.

Alternate clit toys: The We-Vibe Tango (better vibrations, same motor problems) and the Je Joue Mimi Soft (more diffuse, but mine worked for 3 1/2 years before dying.)