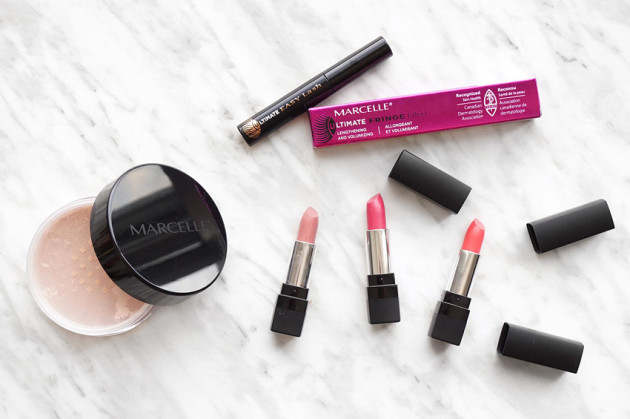 Have you ever looked at a makeup collection and thought, "Okay, this is me. They made this collection for me"? Because that's exactly how I feel about Marcelle's fall collection this year.
The collection contains a new Flawless foundation and concealer that, unfortunately, I won't be able to cover because they contain silicones, but I am all about this collection aside from that. It features three really wearable lipsticks, a couple of mascaras, and my favourite face powder ever, so I knew the second I saw it that I was going to be a fan.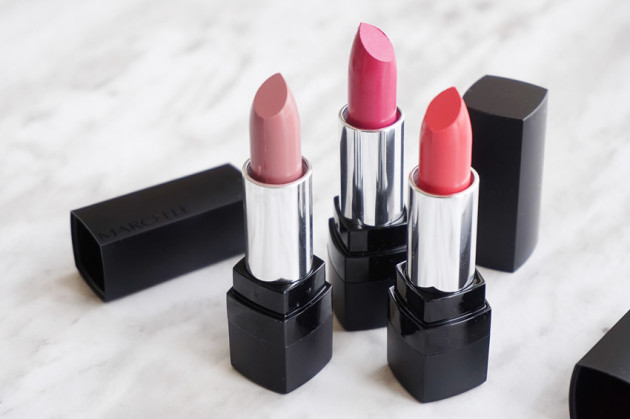 The Rouge Xpression lipsticks
Three new Rouge Xpression Lipsticks ($11.95 CAD each) are being launched this August from Marcelle, and though the Rouge Xpressions aren't my favourite Marcelle lipstick formula (give me Rouge Vitality or give me death!!!!), I still quite like them.
The Rouge Xpression lipsticks are creamier and more slick than the Rouge Vitality lipsticks, and they feature a fragrance-free, paraben-free, cruelty-free formula with omega 6 fatty acid-rich avocado oil.
I've been getting the most wear out of Pink Lace, a really wearable pink-nude that's just a shade lighter than my natural lip colour, but the cool pink Berry Blossom and coral-pink Show of Pink are lovely options for bolder shades. I don't know – I've been feeling the muted lip pretty hard recently. Maybe it's all the 15 degree days we've been having this August.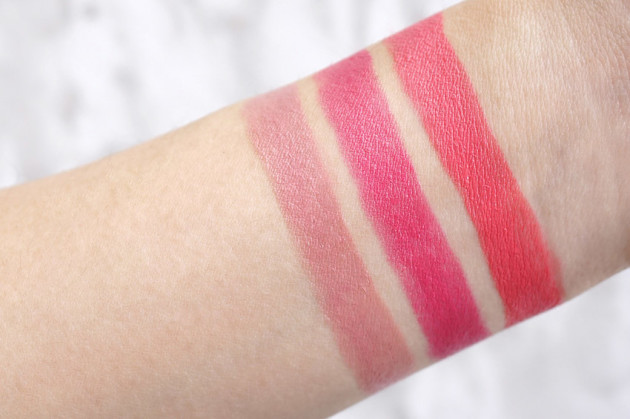 Marcelle Rouge Xpression Lipstick swatches: 840 Pink Lace, 875 Berry Blossom, and 960 Show of Pink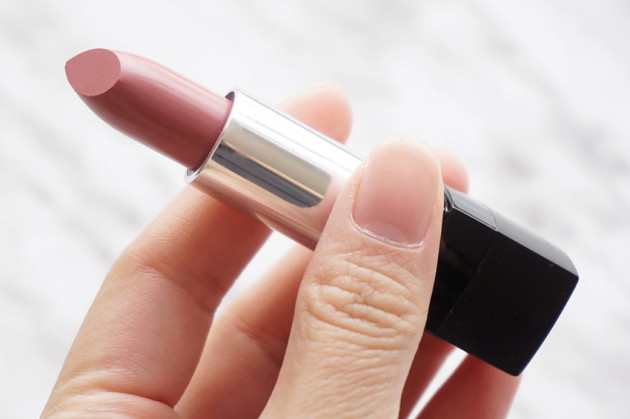 Marcelle Pink Lace – a really easy, wearable nude lip
The mascaras
I'm too busy trying out all of the new Annabelle mascaras to test these right now (more on that soon), but I love that they released two separate Ultimate mascaras. Mascara is one of those products that's really subjective, so it's cool that they're recognizing right out of the gate that some people are going to prefer an easy everyday lash while others will want that full-on fringe.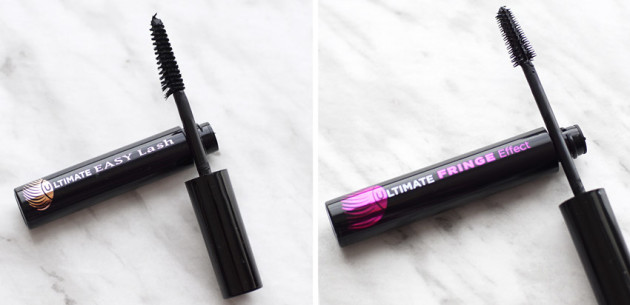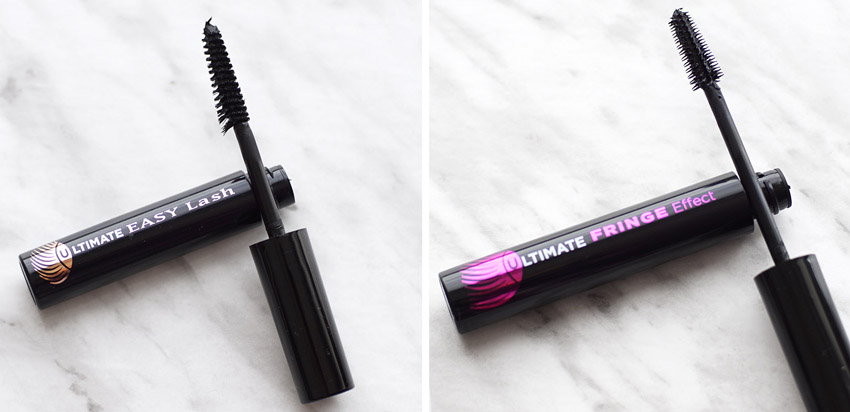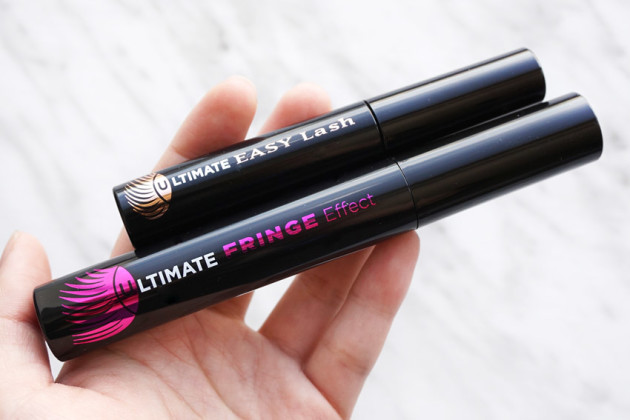 A good eyeliner is a good eyeliner across the board, but what constitutes the perfect mascara could be either a really natural looking lash, like in the Marcelle Ultimate Easy Lash ($9.95 CAD), or something with as much volume and length as humanly possible, like in the Marcelle Ultimate Fringe Effect ($12.95 CAD).
The ingredients listed online are the same for both, so I'm guessing that these two mascaras feature the same formula with a different brush (à la Eyeko). The Easy Lash mascara has a traditional bristled brush with short bristles on one side and long bristles on the other, while the Ultimate Fringe mascara has a springy, flexible silicone brush with short bristles all around.
The face powder
Marcelle's loose face powder got a black-and-clear makeover a couple years back (the original featured a white lid), and seeing it being re-promoted to bloggers makes me happy beyond words. I LOVE Marcelle's Face Powder ($14.95 CAD), and I can't even begin to tell you how many other makeup lovers I've converted over the years.
It's just so good, you know? It looks totally natural and has a transparent "skin" finish, but it instantly makes your skin look better than normal. Whether you're trying to make your base product look more like skin or you're just trying to make your own skin look totally flawless, this stuff just magically makes it happen.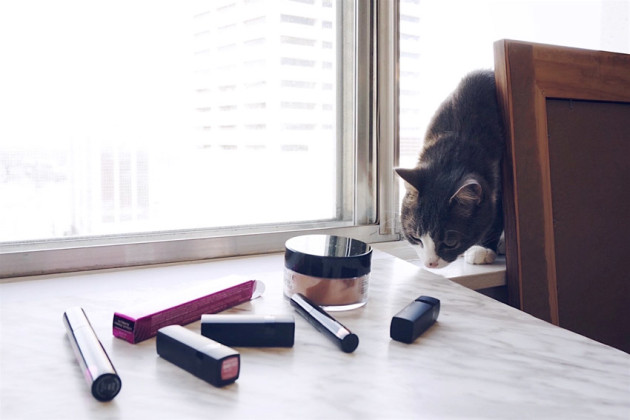 Tunakitten may not know what pants are, but he still knows what's cool. 
It lasts forever, too – I've had my jar of Translucent for half a decade and have spilled huge amounts of it twice, but it's still half full. For $14.95, it's a crazy good deal.
(My only complaint? The new packaging is really squeaky, and it makes the experience of using it way less luxurious. I wish you would go back to your old factory, Marcelle!)
Collection availability: Marcelle is available online (US/Can) and in drugstores and mass market retailers across Canada.