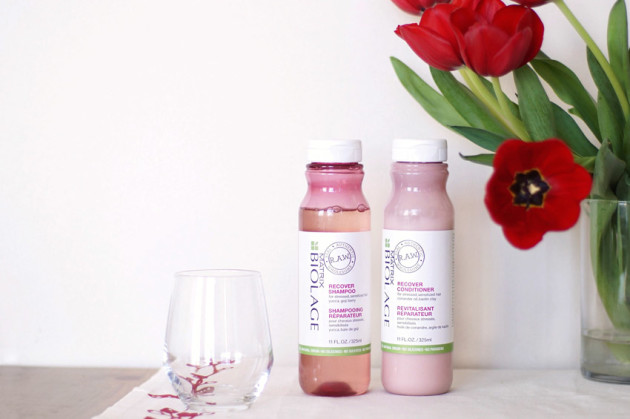 The products: Matrix Biolage R.A.W. Recover Shampoo & Conditioner
Disclaimer: these are not food products. No matter how good they look, or how tasty they smell, you should not put them in your mouth. 
Uh… just trust me on that one, okay?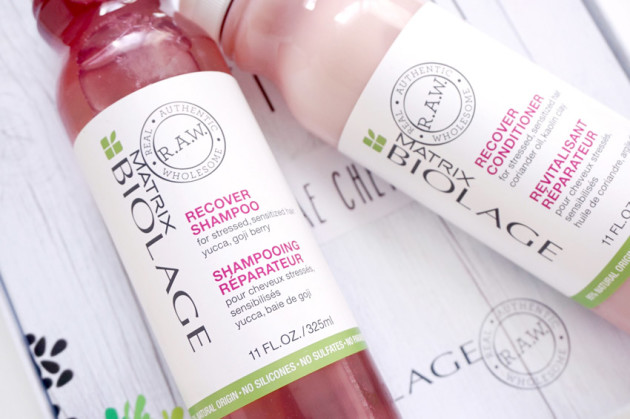 The Recover Shampoo and Conditioner duo is part of the new Real, Authentic, and Wholesome (R.A.W.) line from Matrix Biolage, who are jumping on the natural train in the best way possible. The line features "natural-origin products" (more details on the Matrix site), recyclable bottles made from 100% post-consumer plastics, and plant-based surfactants. So far, it includes shampoos, conditioners, and–this part is cool–clay hair masks.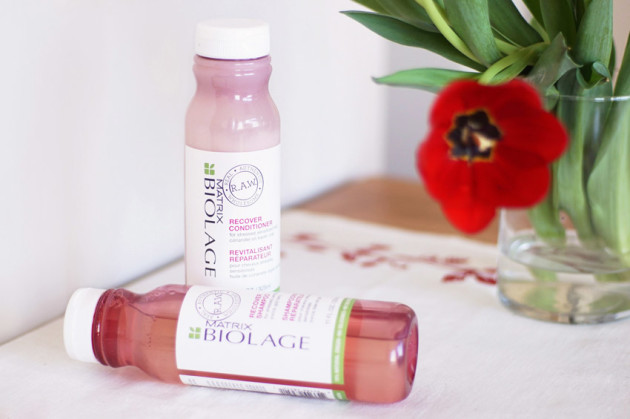 I've been testing the line's Yucca & Goji Berry Recover Shampoo ($25 CAD) and Coriander Oil & Kaolin Clay Recover Conditioner ($25 CAD), and I kind of adore them both.
The Recover duo is made to replenish and restore shine to stressed hair, and while my hair doesn't exactly have to deal with bills or midterms, it still feels particularly awesome after I use these products. They're a lot less stripping than my normal haircare products (Live Clean), and even my partner gets weirdly possessive and jealous over who gets to use them and when.
(The proper answer should be: I do, because they're mine and hi, do you really want to be single again.)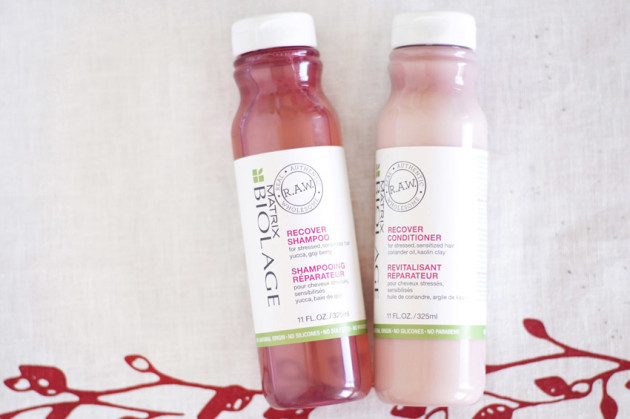 There are a lot of things that make the R.A.W. Recover line great, including the fact that they contain no artificial colourants, silicones, or parabens. They're also 99% biodegradable, and they smell really unique – a bit like goji berries and coriander, respectively. In other words, I think they smell nice for most of the month, but they make me want to throw up when I'm on my period.
The biggest pull for this duo, though, is the shampoo: it's weird. It flows out of the bottle really quickly, like an oil, but it feels almost sticky when you touch it. Once you lather it up, it acts just like a regular shampoo, but it's nothing that I've ever seen before, at home or in the salon. It's a pretty cool textural experience.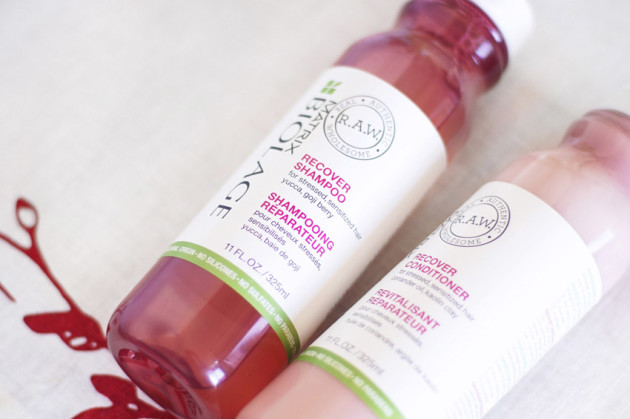 The verdict?
I don't usually cover shampoos and conditioners on theNotice, but for this duo, I had to make an exception. They're nice to use and look adorably like smoothies, and while they don't make my hair look CRAZY INSANE AMAZING, their price tags aren't crazy insane expensive, either.
For me, the coolest thing about this duo is the texture of the shampoo. It's a little detail, but it's one that I find enjoyable every morning!
Availability: $25 each at select salons; both permanent products.