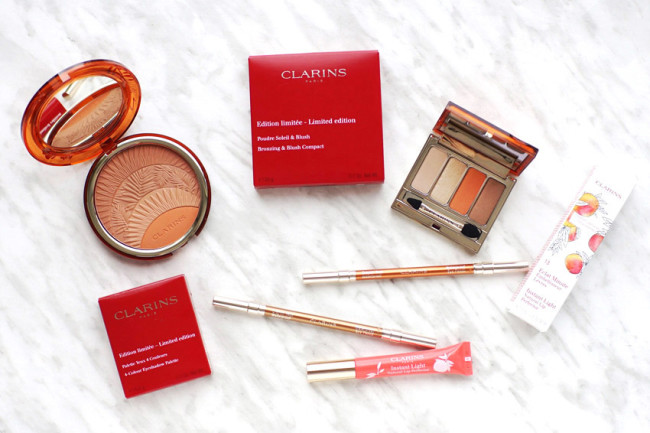 The products: Clarins Summer 2017 "Sunkissed" Collection
I promised a few quick Clarins Sunkissed Summer 2017 reviews in Monday's post (which you should seriously read if you haven't yet, because those false lashes give me Feelings™), and today, I'm delivering on that promise. I've gotten more wear out of Sunkissed than I have out of any other Clarins summer collection before it, and it's definitely one of my can't-miss collections of the summer.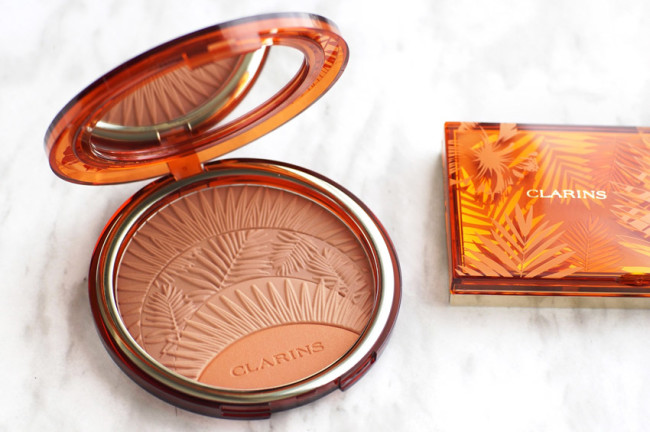 Clarins Sunkissed Bronzing & Blush Compact ($40 USD/$42 CAD)
Clarins releases a big, limited edition bronzer every year, and this summer's Clarins Sunkissed Bronzing & Blush Compact is my favourite so far. But that's by no fault of Clarins': rather, it's my requirements that have changed.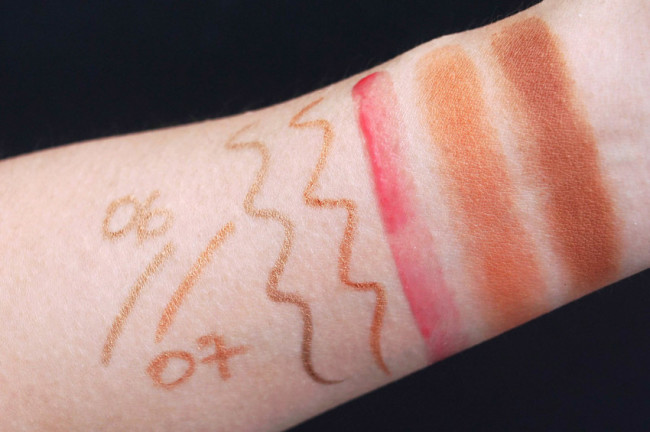 Clarins swatches, L-R in indirect sunlight: Waterproof Eye Pencil in 06 Gold and 07 Copper; Instant Light Lip Perfector in 14 Pink Grapefruit; and Sunkissed Blush, then Bronzer
The Clarins bronzing compacts are always great for light to medium skintones, and before this summer, that range didn't apply to me. They're too dark and warm for my usual fair skin, and too sheer and light for medium to dark skintones.
The Sunkissed Bronzing & Blush Compact runs warm, with an orange blush and violet-scented powder.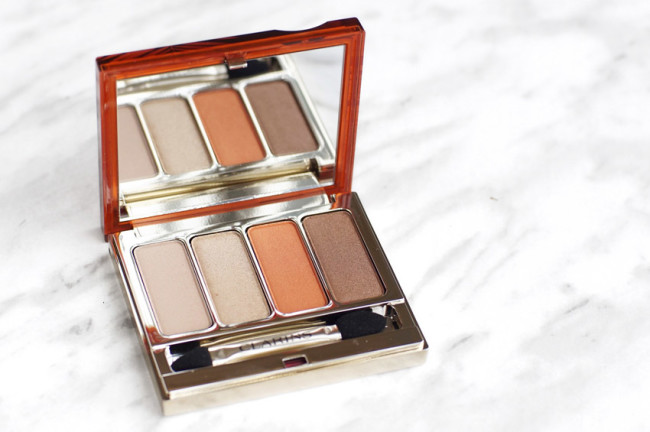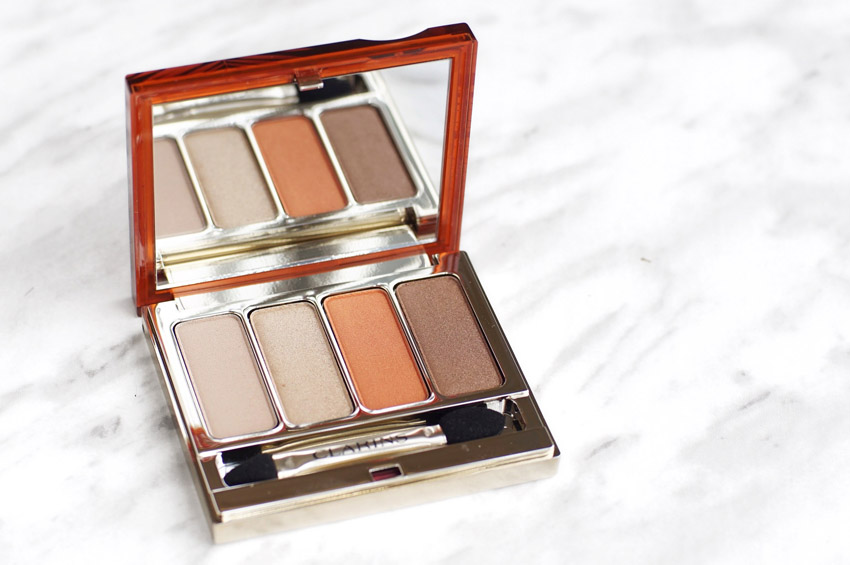 Clarins Sunkissed 4-Colour Eyeshadow Palette ($43 USD/$45 CAD)
Visually, I really like the clean lines of the updated Clarins 4-Colour Eyeshadow Palettes. But functionally… I really miss the flakey shimmers that they used to include. They were what took these palettes from "okay" to "WOW," and I'm finding myself having to use a separate flakey shimmer to finish off my eye looks without them.
The Sunkissed eye palette contains a really lovely orange eyeshadow (which I never would have expected to see from Clarins) and a warm, nutty brown, but its two lighter shades are too similar to be functional.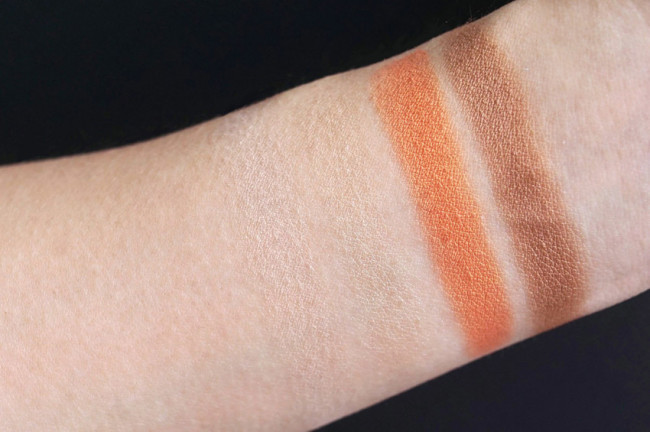 Clarins Sunkissed 4-Colour Eyeshadow Palette swatches (indirect sunlight)