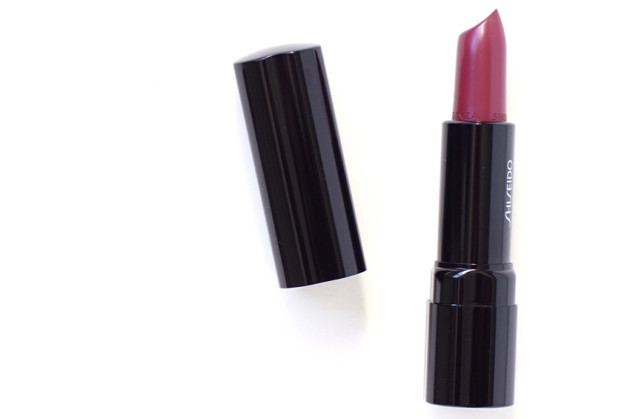 The product: Shiseido Perfect Rouge Lipstick in RS 656 Empress
This year's Shiseido Autumn/Winter collection featured three beautiful new Perfect Rouge lipsticks ($30 CAD), and I am lucky enough to be able to share RS 656 Empress with you guys today. I couldn't find a lot on this one online, and what I could find was almost exclusively written in–Russian, I think?–so it's likely that this one is a non-US release. 
(Yay for Canada getting things!)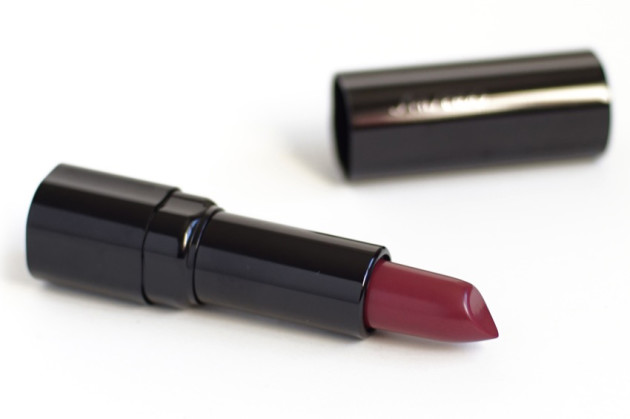 The formula: This is my first Shiseido lipstick, but I have a feeling it won't be my last. The Perfect Rouge formula is creamy and opaque, with colour that won't slip around, a moisturizing texture, and just the most gorgeous magnetized packaging.
The formula is unscented, and despite the cream finish of this one, it still sort of glows on the lips when applied. It settles into more of a semi-matte finish, but like, the most moisturizing, luscious semi-matte/cream finish you will ever find. (It's not your standard "moisturizing while creamy, but super drying an hour later" cream finish!)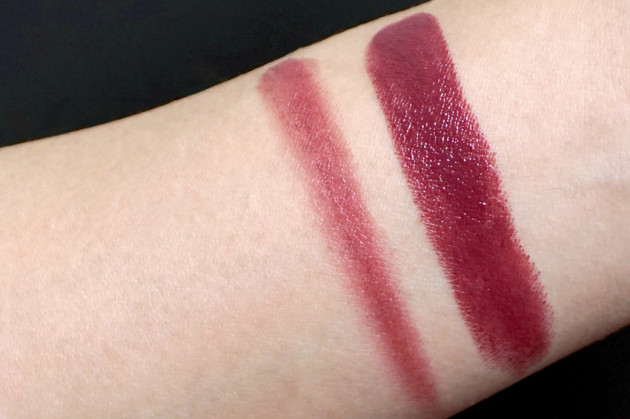 Shiseido Perfect Rouge RS 656 Empress swatched as a stain/swatched properly
The shade: RS 656 Empress is a stunner, you guys. It's a beautiful, dark, cream finish plum–a true autumnal shade. It's very opaque, needing just one swipe for full coverage, and it balances its brown and blue tones on top of a lovely red base.
If you're new to dark lip colours but wanted to try one for the holidays, this is a great place to start. It can be a little ageing, like any dark lip colour, but it has this almost dusty kind of smokiness to it, so it's just dark–not dark and in-your-face vibrant, too. (In other words, it's medium-dark without being a "statement" lip.)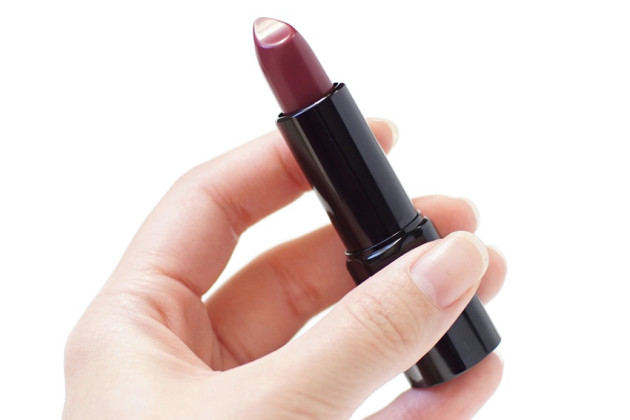 The verdict?
I'm pretty sure Shiseido RS 656 Empress is the fall lipstick of my dreams. It's moody, plummy, scent-free, and moisturizing, with just the most gorgeous cream finish and (and!) the ability to work as a stain.
It's a great fall lip colour, and thanks to its fancy, magnetized packaging, it would make just the loveliest little Christmas gift, too!
Availability: $25 USD/$30 CAD at Sephora, Murale, Hudson's Bay, Jean Coutu, London Drugs, Ogilvy, select Shoppers Drug Mart locations, and Shiseido.