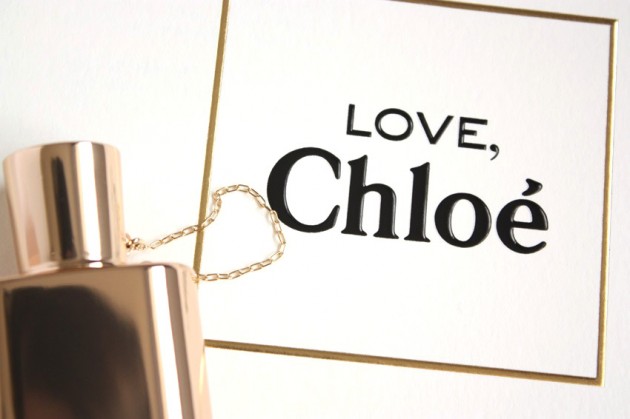 The product: Chloé Love, Chloé Eau de Parfum Purse Spray
I have, admittedly, been sitting on this review for quite a while – but can you blame me? There's something just so utterly photogenic about a well-designed perfume bottle, and the purse-sized Love, Chloé is no exception.
Anyhow; I ended up being more than a little overwhelmed by the chic gold casing of this particular flacon, and the number of photos I had sitting on my computer was… a bit intimidating, to say the least.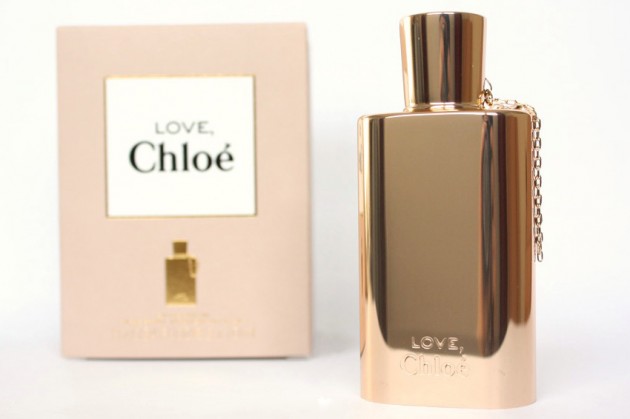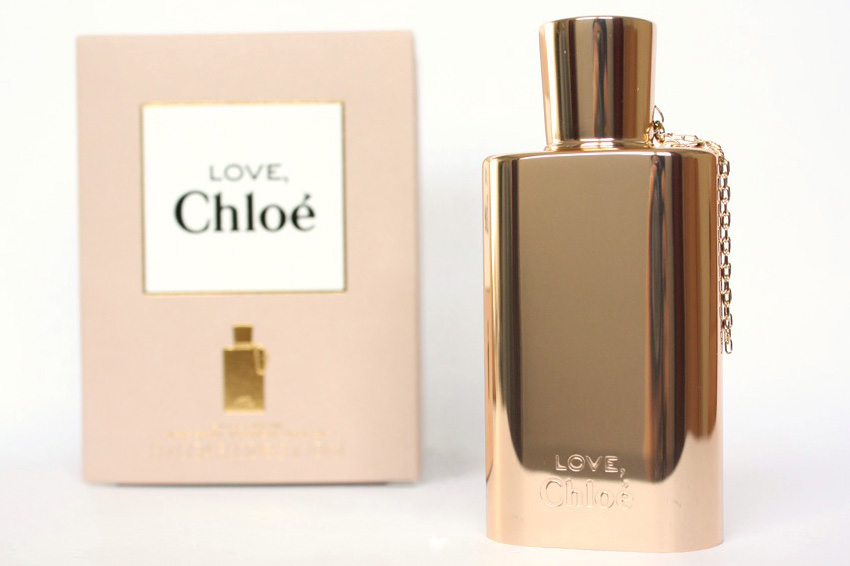 The scent
Love, Chloé is described as "[the embodiment] of all the olfactory vocabulary of cosmetics… a fine, powdery scent, light and sensual with a flowery wake, iridescent and musky with talc and rice." And, to be entirely honest, I don't think it can be put any more succinctly than that.
Created by Louise Turner and Nathalie Cetto-Gracia (Givaudain), Love, Chloé features top notes of orange blossom and pink pepper; heart notes focusing on iris absolute, but adding a blend of lilac, hyacinth, wisteria blossom, and heliotropine (for its suggestion of almond and vanilla); and finally, base notes of musk, talc, and rice powder.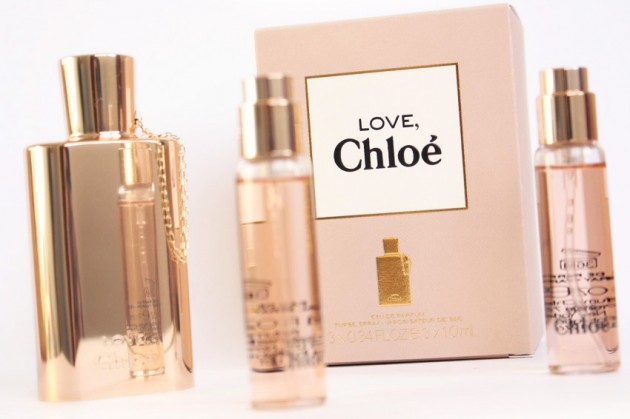 What I love about this scent is how effortlessly feminine it is – feminine, not the overly-powdered girlishness of so many celebrity fragrances. It's certainly not for everyone (my sister, who hates powder notes, can't stand this one), but I was quite surprised to feel as strongly about it as I do.
The blend of powders, florals, and musks is just so, and despite quite disliking about the original Chloé, I've been reaching for this one much more often than I'd anticipated.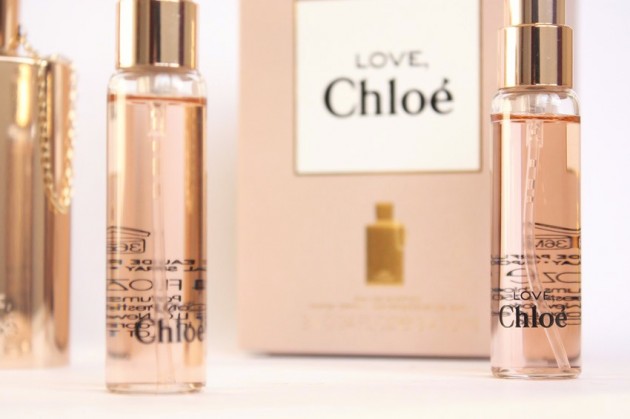 The packaging
The Love, Chloé Purse Spray is actually a small, refillable casing about 3 1/2″ tall and 1 3/4″ wide. Its build is plastic, surprisingly, with a glossy outer finish – giving it a more expensive feel without sacrificing its lightweight nature.
The refills (10ml x3) are the usual glass-and-spray combination, and fit quite securely into the bottle. The chained lid is a good fit as well; it's nice not to have to worry about losing the cap on the go, and it sits snugly enough that I wouldn't worry about it coming off in my bag.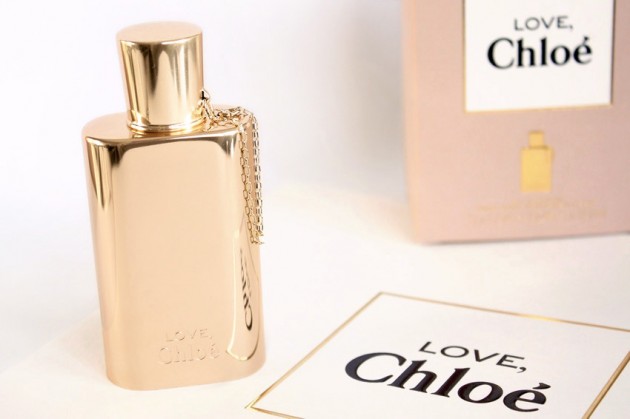 My one qualm with the entire product is the twist-off base – I changed the refill just to see how it would go, and warped the slot a bit while I was at it. The purse spray is limited edition at the moment (and I've got my fingers crossed that it's still on shelves), but I'd really like to see it added to the permanent Love, Chloé lineup.
In which case: it would be really nice to see the addition of a metal base, Chloé!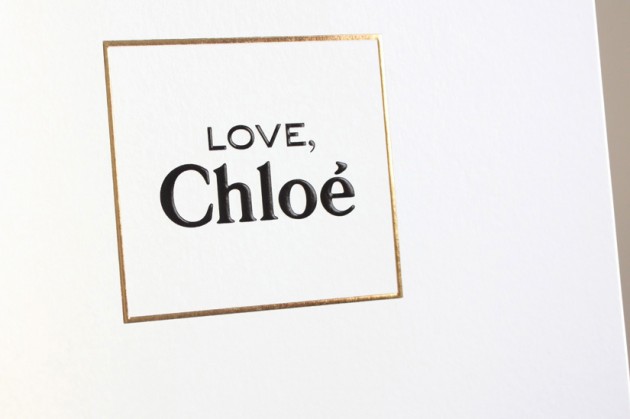 The bottom line
Packaging aside, I fell a bit in love with Love, Chloé this winter. It's not my typical sort of scent (I tend to stray more toward unisex fragrances; think amber and patchouli rather than soap and citrus), but it snuck under my skin and I couldn't (didn't even want to) get it out.
Love, Chloé smells like something from the past; a classy, demure blend of powder and florals that would pair just as well with '40s hair and red lips as it would with a neutral eye and a silk shift.