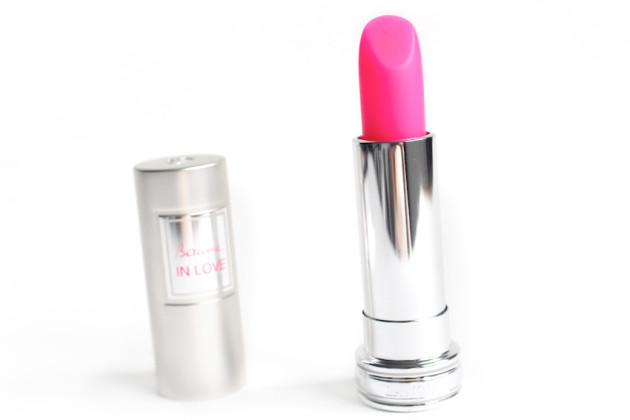 The product: Lancôme Baume in Love in 110 Urban Ballet
Lancôme's Baume in Love won an Allure Best of Beauty award last year. But get this: it won for best sheer lipstick. The thing literally has "balm" in its name, and it won as a lipstick. I honestly don't even understand how that happened.
Anyhow — the winning shade (this one; Urban Ballet) is still available, as are seven other shades at Nordstrom. And so, without further adieu: may I please introduce the classiest, brightest lip balm you'll ever have the pleasure of owning.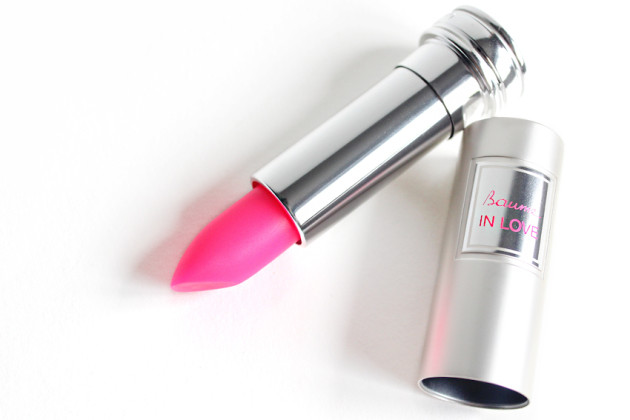 The formula: With these balms, Lancôme promises to "saturate lips with comfort" and moisture, with a lasting stain of colour. But, while I like the way its light, oil-based formula feels, I have to say — they didn't do so great on the moisture front, and the stain isn't too noticeable on the lips.
For a tinted lip balm, the Baume in Love formula feels pretty standard. It isn't as hydrating as, say, Fresh's, but it's also way less gross and melty — it holds its shape elegantly, even in the heat, and seems rather "moisture neutral" on my lips. It has a very light scent that fades quickly.
I need to re-apply this balm in a decidedly not long-lasting two hours, but — it's not exactly a trial to reapply, you know? I'd expect three, maybe four hours at least from a lipstick or gloss, but a couple of hours from a balm (while it doesn't live up to its claims) is pretty much par for the course.

Lancôme Baume in Love in Urban Ballet – swatched on lips (one swipe)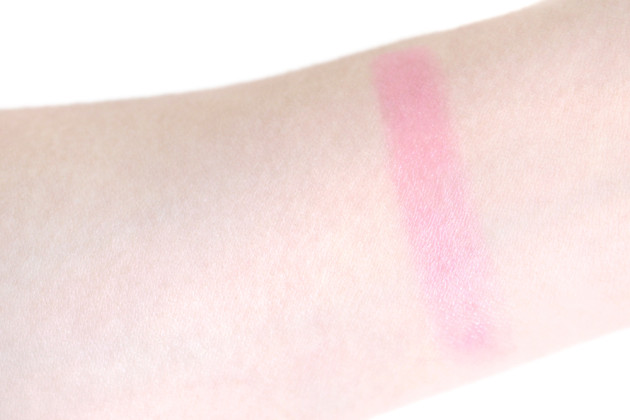 Lancôme "Urban Ballet" Baume in Love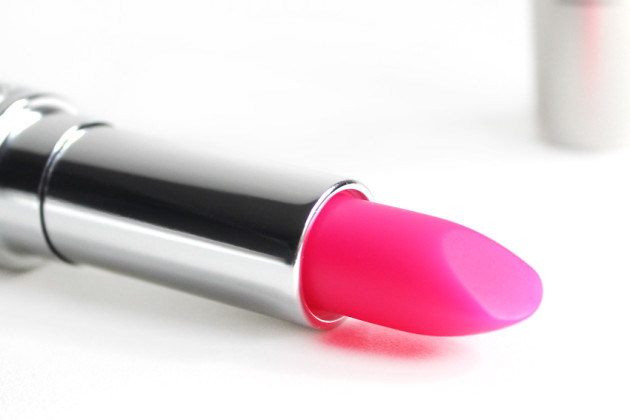 Lancôme  Baume in Love in Urban Ballet
The colour: On the other hand, where this balm clearly earns its keep is that gorgeous, "neon-translucent" pigmentation — their words, not mine, and wonderfully accurate. The fluoro-pink Urban Ballet is eye-searingly bright, yet it reads on the lips like nothing more than a balm.
As an extremely sheer bright, Urban Ballet is exactly what one would hope for. It makes the lips look soft and plush, as if you're wearing nothing but clear lip balm and just happen to have perfectly flushed lips. This pink is a little darker and more vivid than my natural lip shade, and it brightens my complexion in seconds while still running totally under the radar.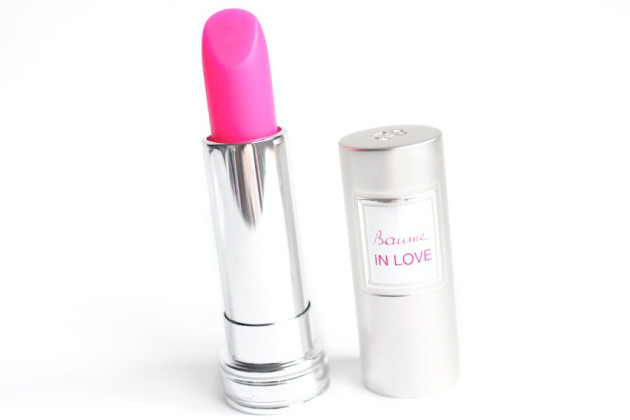 The verdict?
It's a splurge, but if you want to treat yourself with something luxe but super low maintenance (am I the only one who gets stressed out by those gorgeous, full-coverage reds?), this really is the way to go. Everything about the Baume in Love range is so Lancôme; elegant but vivid in a very Parisian way. I can't speak toward the other shades, but Urban Ballet will suit literally any complexion to add a bit of instant brightness.
On a budget, the Maybelline Baby Lips Neons ($3.99 USD) lip balms will offer a similar sort of neon-sheerness — but they're a very different experience, and feature a chunky sort of electric-fun vibe in contrast to Lancôme's refined feeling of spontaneous-luxury.
Availability: $26 USD/$30 CAD at Nordstrom (8 shades) and Lancôme counters throughout Canada (which carry just this shade, I believe!)