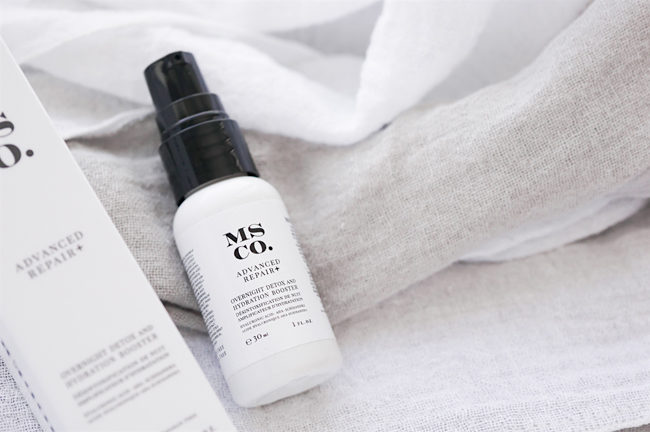 The product: Modern Skin Co. Overnight Detox + Hydration Booster
Last fall, a little white bottle appeared in my mailbox. It was entirely inconspicuous: packaged in a simple white box, it didn't look like much. But inside this standard little pump bottle is a gem – the Modern Skin Co. Overnight Detox + Hydration Booster.
About Modern Skin Co.
My skin always freaks out when I have a lot on my plate (and when the seasons change, and when I'm not sleeping enough, and when I get silicones on it… you get my gist). So, of course, it's been freaking out all month. (Basically since I lost all will to get out of bed).
Enter this little guy from Modern Skin Co.
MS Co is a "natural-based" Canadian skincare company by Lauralynn Baxter. They currently make just this one product, which "fuses botanicals with scientifically proven delivery systems." The brand shares a belief that's echoed here on theNotice: that natural is good, but it isn't always better. 
Their aim is to create products that create balance – all, of course, without animal testing.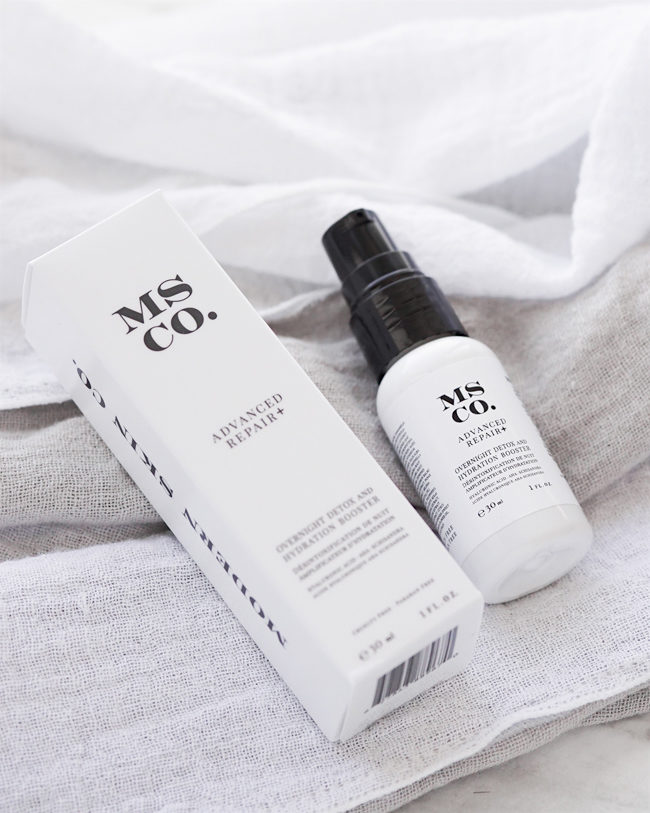 The magic of the Modern Skin Co. Advanced Repair Overnight Detox + Hydration Booster ($65 CAD)
The Modern Skin Co. Advanced Repair+ serum is super-simple. It's a totally weightless gel concentrate that's made to gently exfoliate the skin while adding hydration. The formula contains small amount of glycolic and salicylic acid, as well as schisandra extract (to detoxify) and botanically-sourced hyaluronic acid.
It's designed for all skin types, and mine totally loves it. I apply two pumps before my moisturizers and other serums as needed, then let it sink in completely. And, crazily enough, it always seems to help sort my skin out over the course of 3-4 days: my dry patches disappear, my breakouts are minimized, and my skin just looks… brighter overall.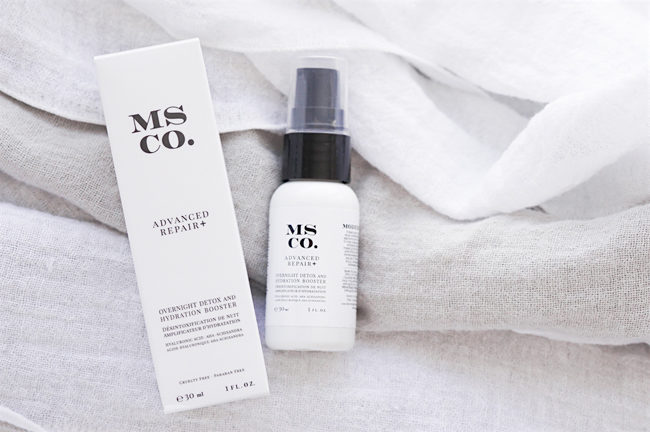 The Modern Skin Co. verdict?
I love a good indie beauty find, and the Advanced Repair+ serum from Modern Skin Co. is a diamond in the rough. The formula is, at least for me, utterly perfect – but I think the brand still has room to improve.
I'd really like to see an updated version of this serum with either a lower price tag or more luxurious packaging. The product inside is great, but there are a lot of gently exfoliating serums on the market. At $65 per ounce, I want something that's going to make me feel like I'm doing good for my skin!
Availability: $65 CAD, with shipping currently limited to Canadian addresses.