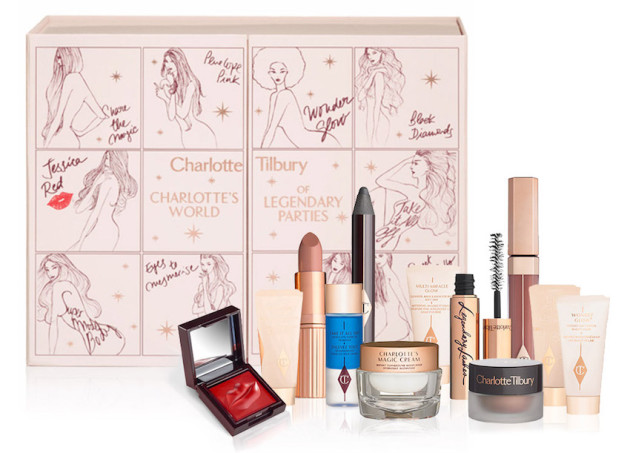 I love Christmas, but I don't go all-out the way some people do. As a result, my advent game is far from strong: I usually just pick up a terrible chocolate one at the grocery store for the nostalgia factor, or a Lindt calendar if I'm actually looking forward to eating it.
Really outlandish advent calendars are something that I always lust after, but I find the pricing on them to be just obscene–even if they're a deal for what you do get. As a result, "budget-range" calendars are much more my speed!
Advent calendars under $200
Take the NYX Wanderlust Advent Calendar ($50 USD), for instance. It's the cheapest advent calendar that I've seen so far, but it features a full 24 minis. No word on what all is in the calendar yet (which I appreciate), but it'll definitely include at least a few mini lip products.
Also in the budget range is the Ciaté London Mini Mani Month Nail Polish Set ($59 USD/$70 CAD), which houses 18 mini paint pots, a nail file, 2 nail glitters, 2 nail treatments, and a full-sized nail polish. If you never finish your nail polishes but like having a lot on hand, this one's actually a great deal!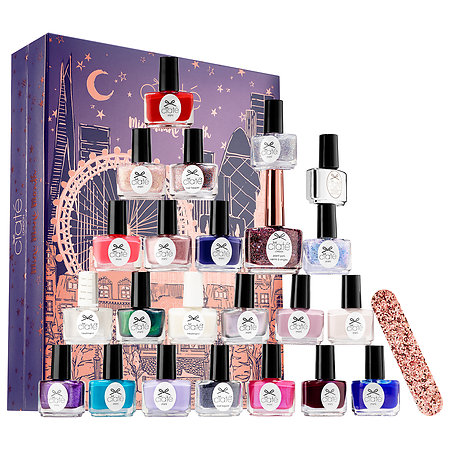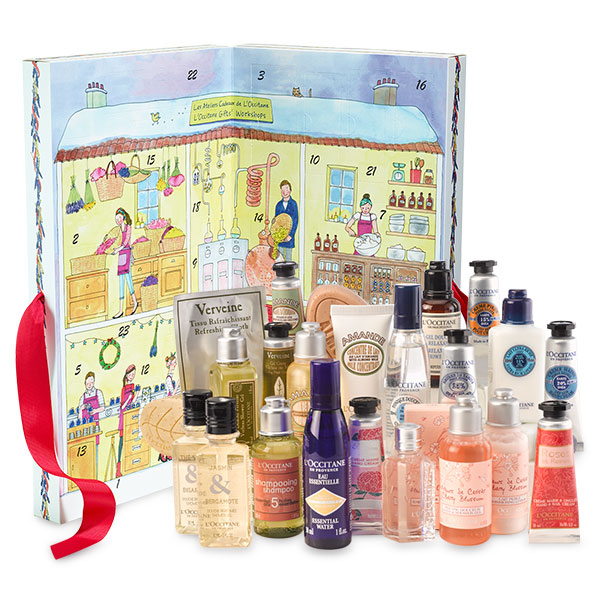 If skincare is more your speed, the L'Occitane Advent Calendar 2016 ($59 CAD) is now available online, and it features 24 beauty minis from toner to hand cream.
Finally in this category, there's not one, but two offerings from The Body Shop. Both feature 24 products, but they're catered to two different budgets. The first, The Body Shop Beauty Advent Calendar ($99 CAD), features more basic bath and body products alongside makeup tools.
The second, The Body Shop Ultimate Beauty Advent Calendar ($169 CAD), features a lot more facial skincare products and "upgraded" versions of some of the basic box's items: for instance, a muslin cloth instead of a facial sponge, or a 100ml hand cream instead of a 30 ml hand cream. Shipping is free on both.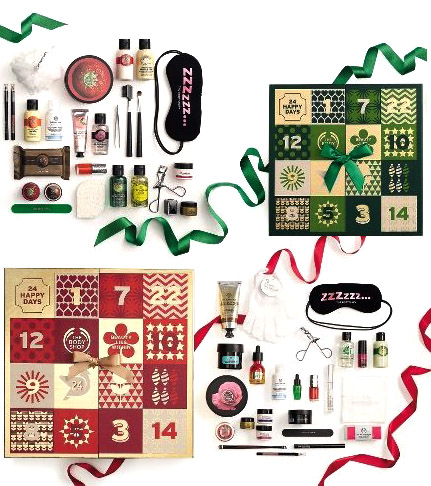 Beauty splurges over $200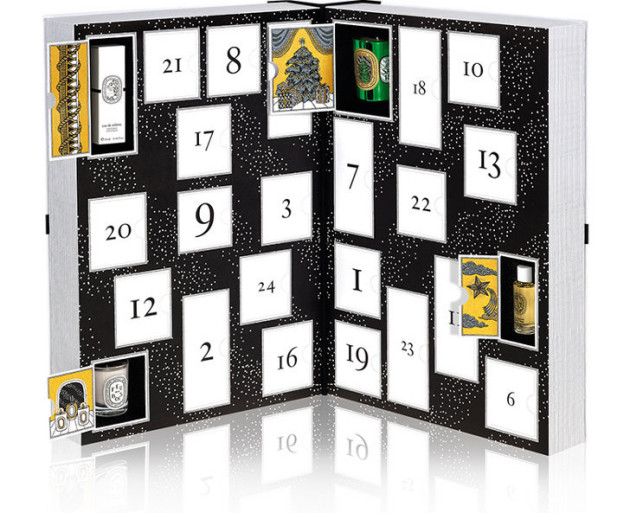 If you want to pull out the big guns this holiday season, the Diptyque 2016 Advent Calendar ($390 USD) is available for pre-order right now. It contains 7 Eau de Toilette samples (including the cult-classic Philosykos), 2 mini skincare products, a whopping 15 of Diptyque's 35g mini candles, and a 70g mini of the brand's limited edition Le Roi Sapin candle.
Other advent calendar splurges that caught my eye were the Jo Malone Advent Calendar ($430 USD), which has already sold out in a number of stores, and the Charlotte Tilbury World of Legendary Parties 2016 Holiday Advent Calendar ($200 USD/$250 CAD). The Jo Malone calendar features 24 mini products in a townhouse-styled box; at half its price, the Tilbury calendar features only 12.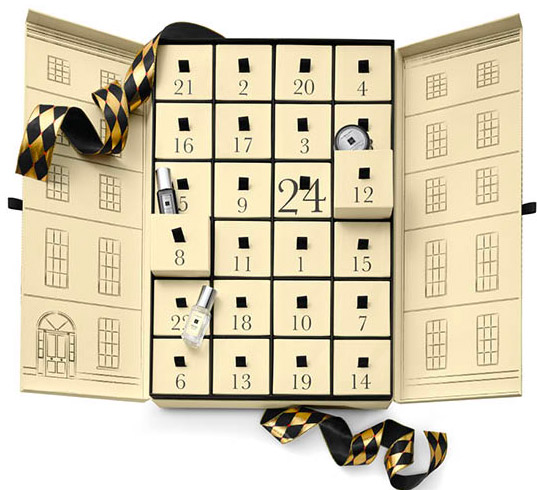 What's still coming?
This is far from an exhaustive list of 2016's beauty advent calendars, so here's quick peek into what is yet to come. Lush will be putting out their 2016 advent calendar, of course, as will Clarins, Benefit, and Bare Minerals. But while images of each have been leaked, none of them are available to purchase or pre-order just yet!
Which 2016 beauty advent calendar do you have your eye on?