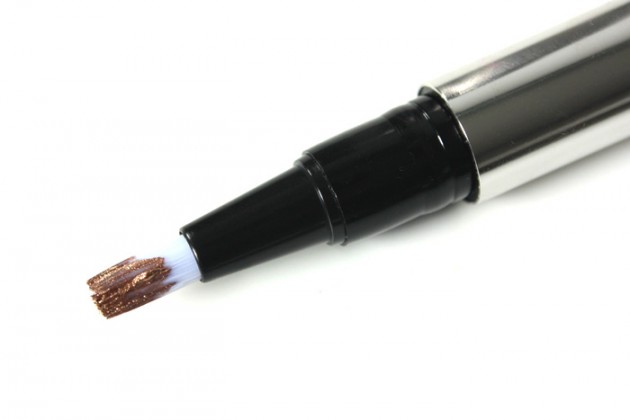 The product: Ellis Faas Light E303 (bronze)
I'm going to start off this post with a simple fact two simple facts: (1) Ellis products are prohibitively expensive, and (2) I'm starting to hate their packaging.
It doesn't make a lot of sense that I'm still head over heels about this eyeshadow, despite these two very influential factors. What it boils down to, basically, is that the products themselves are breathtaking. The gorgeous colours, the incredible wear – I'm not kidding when I say that the product is literally so good that even the most abhorrent packaging probably couldn't put me off the line.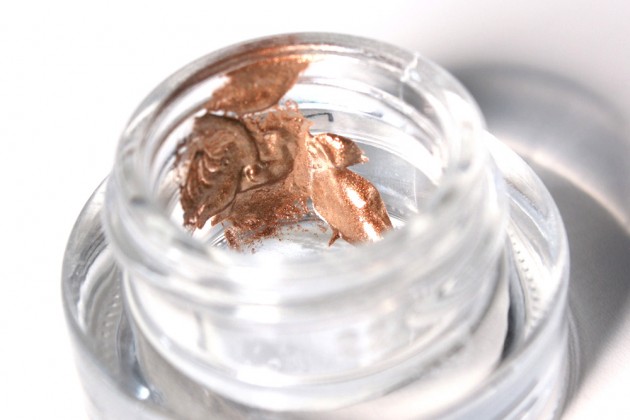 This is the first Ellis Light that I've tried, and I'm liking it just as much as the Creamy Eyes I'm so taken by – but for different reasons! The product is more metallic and slightly more sheer than Ellis' Creamy Eyes, but the shade composition is no less complex and the wear is still amazing. I do get a bit of faint creasing by the end of the day, just a fine line in my fold after about nine hours, but that's still quite impressive with no primer underneath and no powder overtop.
Like the other Ellis eye shadows I've tried, this sets quickly and is easiest to work with if you're using a fluffy brush (think MAC 217).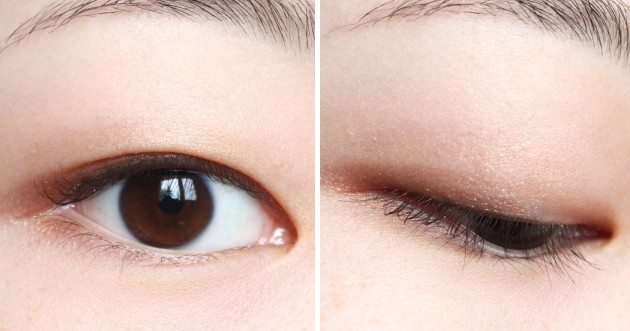 E303 is a surprising sort of shade that almost seems to get more intense as you blend it out. The base colour, a true bronze, is darker than the bronze-gold shimmer, and the combination of the two works to create a gorgeous depth. It's easy to blend out if you're using a natural-hair blending brush, but a total pain if you're trying to use your fingers!
The verdict?
Okay, so this is a bit of a strange one. I'm not thrilled with the price (more expensive than both the Creamy Eyes and Milky Eyes lines) or the packaging (rather finicky), but I'm still head over heels for the product itself. This season's gift set makes E303 more reasonably priced, but the retail is a rather staggering $42.
So, as always when it comes to Ellis, I'd recommend these for two situations: if you have the budget for them, or if you're desperate for something that's going to wear without creasing. I like to think of these silver pens as "investment pieces" – they're pricey, but you know they won't let you down!