The product: karl lagerfeld for shu uemura Rouge Unlimited Lipstick in Luxe Burgundy, Mon Shu Red, and Celebrity Beige
While working on a shu uemura Blossom Dream post (Spring 2013), I was hit by a rather startling realization: in all of the holiday bustle, I completely forgot to post about shu's Holiday Rouge Unlimited Lipsticks.
Seeing as they were my absolute favourite part of the collection, you can see why that might have been a bit of an issue for me.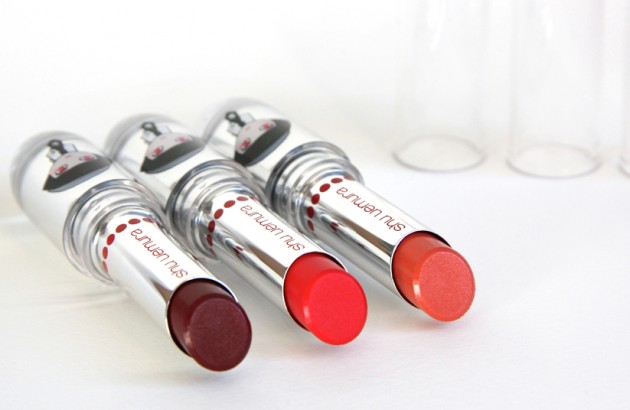 Karl Lagerfeld for shu uemura Rouge Unlimited Lipsticks in Luxe Burgundy, Mon Shu Red, and Celebrity Beige
The formula: You always hear about shu's lipsticks: at first, it was the packaging (anyone else remember those clear twist-up bullets?), then it was the shades (there are some ridiculously gorgeous ones), but in reality, it's all about the formula.
Comfortable and smooth, the Rouge Unlimited formula wears well on my dry lips, and applies without a hitch even over dry patches. It's less pigmented than I was expecting–not quite opaque–and wears with a natural shine. Because of the formula (glossy and moisturizing,) the wear is a little on the shorter end of the spectrum, but it's very comfortable within that timeframe.
And (here's the part that really sells me) the formula is completely scent- and taste-free. I love a scent-free lip!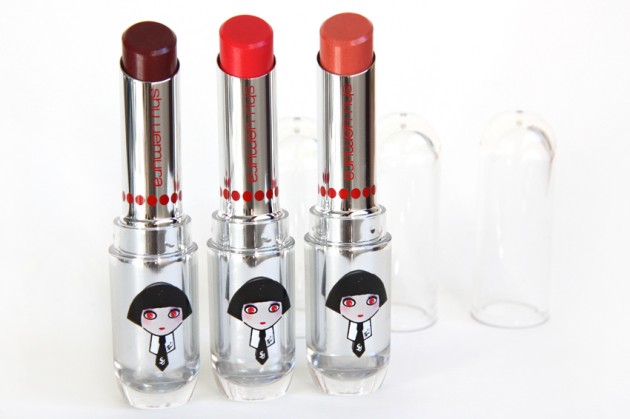 Karl x Shu Luxe Burgundy, Mon Shu Red, and Celebrity Beige (L-R)
The shades: All three of these shades have microshimmer in them, adding to the glossy effect. It's most evident in Celebrity Beige (I think it'd be stellar as a creme finish) and least in Mon Shu Red, but it is present in all of them.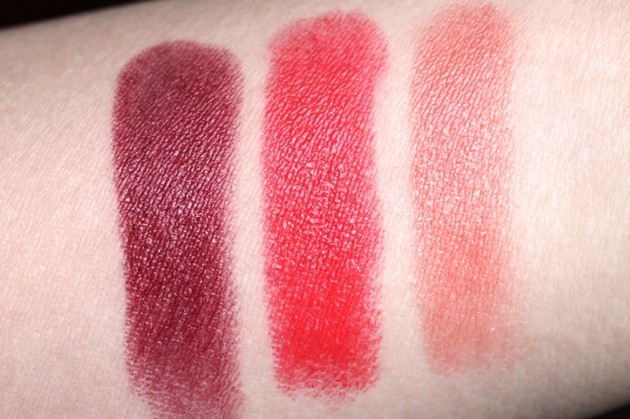 shu uemura Rouge Unlimited Lipstick swatches in Luxe Burgundy, Mon Shu Red, and Celebrity Beige
Celebrity Beige
The most natural of this collection, Celebrity Beige is a surprisingly wearable nude. Despite its peachy undertones, I find it fits well with my cool-toned complexion, and it translates just as easily on warmer skintones — Christine (Temptalia) has it reviewed and worn here.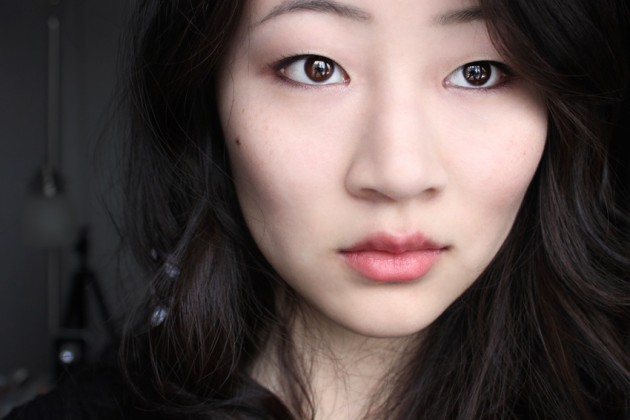 Luxe Burgundy
I love a vampy lip, and Luxe Burgundy is an absolutely gorgeous varient thereof. A medium-opacity wine with plenty of brown undertones to keep the colour looking muted (but still bold), it has a little more shimmer than I'd like (still much less noticeable than that in Celebrity Beige), and leaves a bit of a stain as it wears away.
Like many semi-opaque dark shades, it can apply a little patchily, but I don't find I have too many problems once I give a few minutes to "settle in." Be sure not to slide your lips together overly much and you should be good!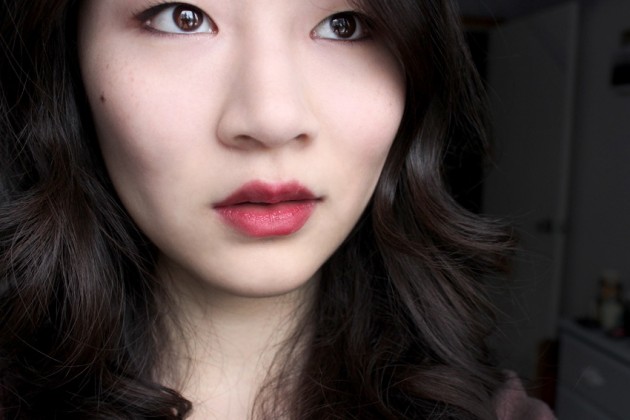 Mon Shu Red
The most attention-grabbing of the Karl for Shu lipsticks, Mon Shu Red has the least noticeable shimmer… and the most noticeable pigment. It's a bright strawberry-red, a little slippery and hard to catch on film. Against my skin, it's almost fluorescent, and I can see it as a standout summer shade.
The same rules apply to Mon Shu Red as to Luxe Burgundy for wear.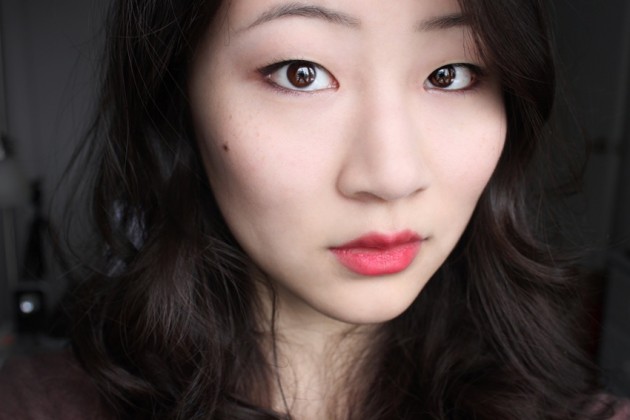 The verdict?
At $30 USD/$31 CAD, I probably should not love these as much as I do. After all, they're not fully opaque, and the wear isn't perfect… but it is very good (if a little short and slippery), and the shades are absolutely stunning.
If you're on the market for a great scent-free lipstick–which can be so hard to find,–be sure to check these out. The Karl Lagerfeld for shu uemura Holiday 2012 collection is still available on the shu uemura website, and even once these shades are gone, I still think the formula is worth a look!