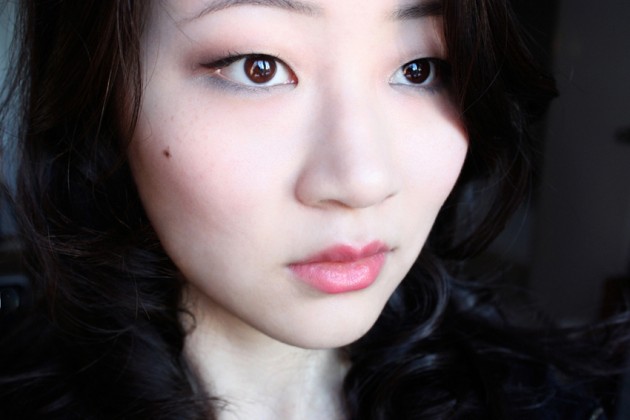 Happy Christmas-Eve-Day, my dearlings!
This month for The Lipstick Bandits, we've put together something a little different — a bit of a "secret santa" project, for both ourselves and our readers. Each Bandit has been paired up (by myself, unbeknownst to the other person) to create a look inspired by the other blogger, whether in product, application, colour… you get the idea.
The inspiration: Dani, at call it beauty.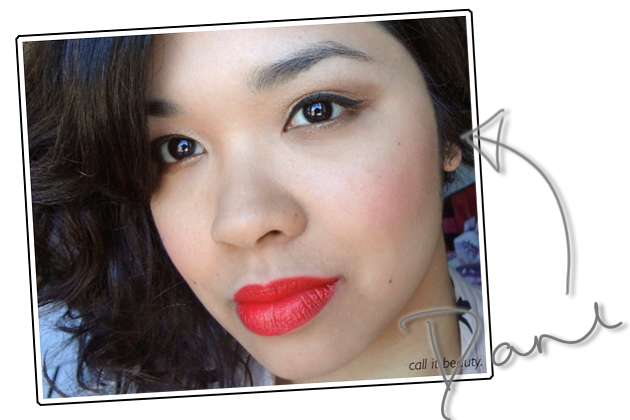 I ended up being paired with the absolutely gorgeous Dani, a wonderfully talented Vancouverite with a fantastic blog (and even more fantastic hair.) To mimic her look, I tried to copy said hair (of course), using hot rollers and a flat iron to add as much curl and volume as possible.
I think the hair went surprisingly alright, all things considered, but I'm completely bummed that I forgot to line my waterlines in black, as she usually does!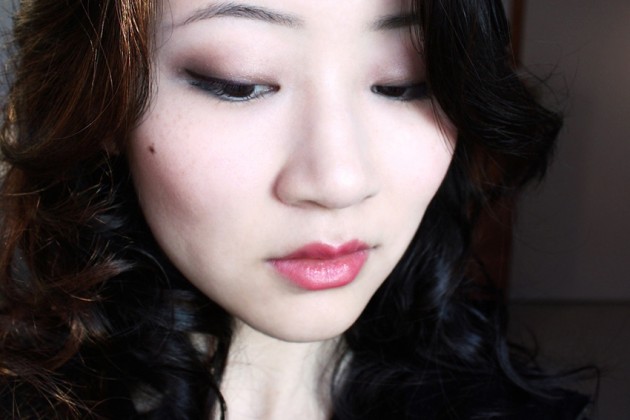 After making my best attempt at getting Dani-hair, I applied a quick flick of coloured eyeliner (Shu Uemura Blackish Satin Purple) overtop a neutral smokey eye (mainly Clarins Smokey Passion, used also here and here), and paired with a pop of colour — in this case, a bright teal along the lower lashline.
Finally, I applied a sheer layer of a coral-y blush, and layered a Marcelle Rouge Vitality lipstick (one of my all-time favourite formulas) with Korres' Cherry Oil Lipgloss in Rose for a bright, plush pout, something I absolutely associate with Dani's look.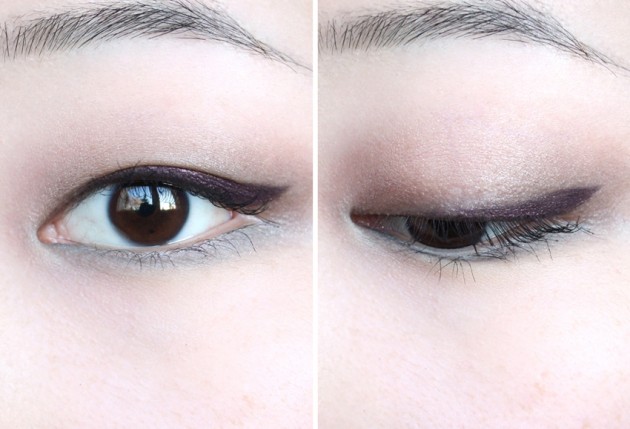 I also made sure to take the eye shots from my left eye, rather than my right — I feel like I never see Dani's right eye unless it's in a full-face shot! :P
My right eye is certainly my favourite, but I have to admit, it was kinda nice to change things up a little & photograph the other one for once.