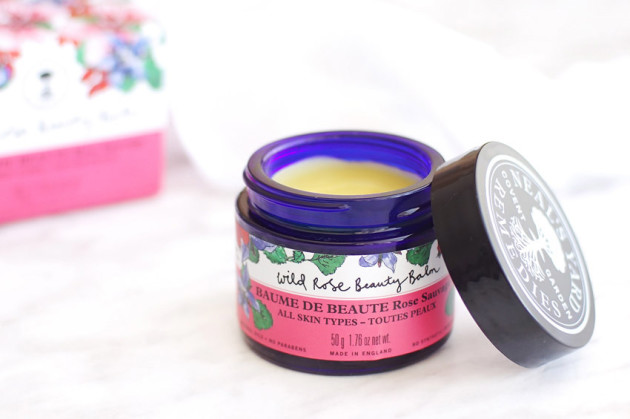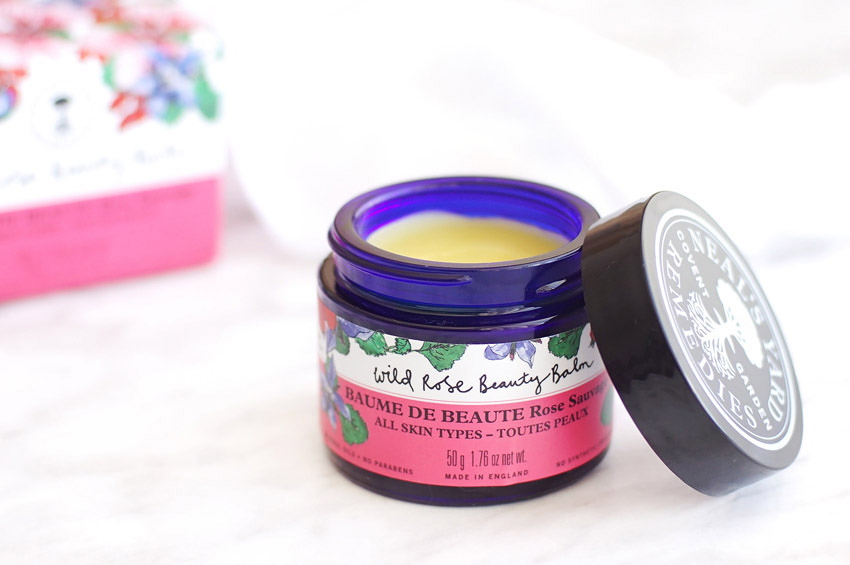 In the beauty industry right now, one of the toughest things to figure out is whether or not the "natural" brand you're working with is truly natural or not. Sometimes their ingredients lists can be deceptive; sometimes their practices don't quite line up with the natural beauty ethos.
Neal's Yard Remedies, however, is the real deal. It's a massive beauty brand that has maintained all-natural, cruelty-free, organic-when-possible ingredients since their inception in 1981, and they're family-run by different families in each country that they exist in.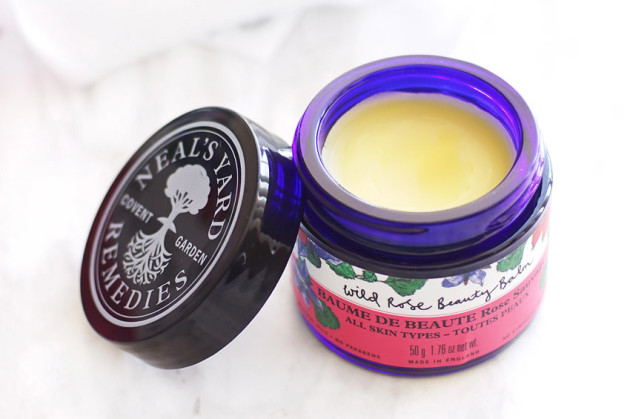 Neal's Yard Remedies Wild Rose Beauty Balm ($72 CAD)
This beauty balm did none of the things that I wanted it to. It wasn't hydrating enough to use as a moisturizer on my super-dehydrated skin, and (I think because of the hemp seed oil,) it had a tendency to make me break out if I tried to make it work anyways.
But: it was so humbly amazing at so many other things that it has become one of my favourite "luxury" products anyways.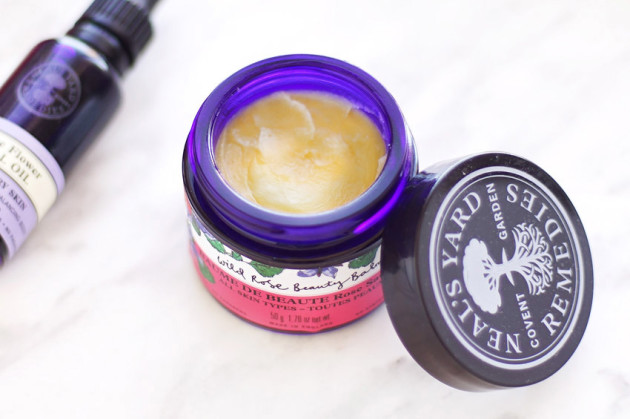 The Neal's Yard Remedies Wild Rose Beauty Balm is just that: luxurious. Unlike most beauty balms, it melts upon contact and is smooth and silky, so it doesn't tug at your skin. Its first ingredient is organic wild rose seed oil (hence the price tag). It smells even more amazing than you'd expect, and every time I pick up the heavy glass bottle, I can't help but feel a little bit spoiled.
My two favourite ways to use it are as a cleansing-exfoliating balm with a muslin cloth (included) and for facial massages. I gave Boyfriend his first-ever facial using this stuff, and he was GLOWING when I was done!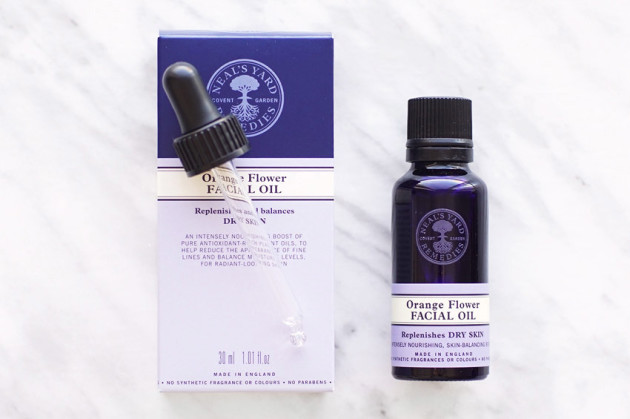 Neal's Yard Remedies Orange Flower Facial Oil ($55 CAD)
I was also sent the Neal's Yard Remedies Orange Flower Facial Oil, because the Wild Rose Beauty Balm wasn't quite hydrating enough for me. The Orange Flower Facial Oil is definitely more hydrating, but the two together don't quite do the trick for me – I'm VERY dehydrated in addition to being dry, so while the two are really lovely together, I still need a little bit more.
I noticed that Neal's Yard doesn't make very many products that specifically target extremely dry skin, so the range is perhaps beset for those with normal, oily, or lightly dry skin types – just something to keep in mind.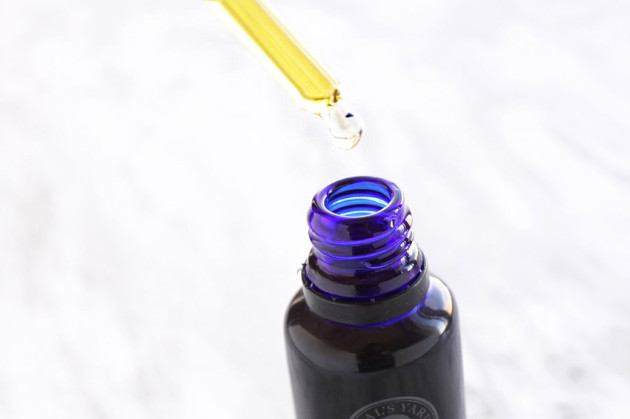 With its $72 CAD price tag and perfectly-toned artwork, I thought that the Wild Rose Beauty Balm was Neal's Yard's one big product… Until I tried this oil. It's just as gorgeous as the balm, if not more so, and it isn't just an overpriced bottle of orange flower oil, either.
Instead, it's a carefully thought-out blend of organic macadamia seed, jojoba, hemp, and pomegranate seed oil (I bloody LOVE pomegranate seed oil), amongst others, and it's scented with neroli, ylang ylang, and mandarin peel oil.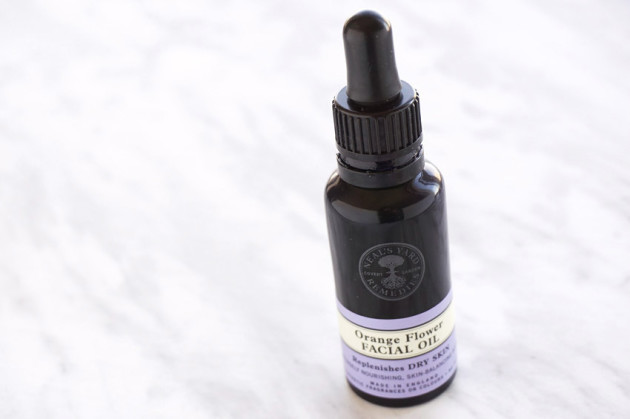 The verdict?
I really loved both of these products, and I wouldn't hesitate to recommend them – as indulgences. (Hmm… perhaps for a special someone in your life this Christmas?) They're not hydrating enough for someone with extremely dry skin to use as part of a daily regimen, but they are nothing short of a joy to use. 
If you do a lot of at-home facials or spa days, the Wild Rose Beauty Balm is a must, and if you love neroli, then the Orange Flower Facial Oil definitely is, too.
Availability: Available at Neal's Yard Remedies worldwide. Both permanent products.