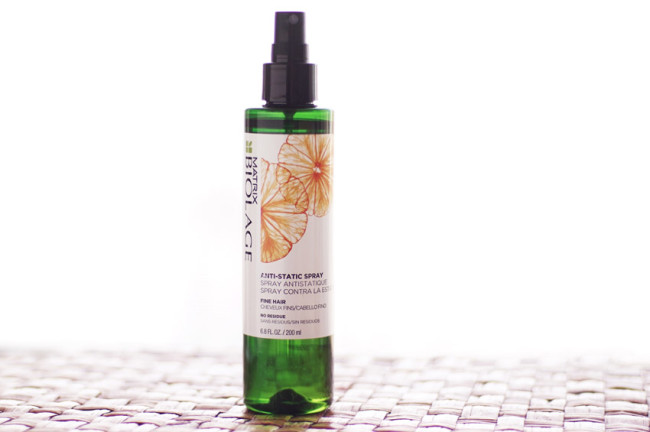 The product: Matrix Biolage Anti-Static Spray
There are winter necessities like mitts, warm jackets, and heavy blankets.
And then there are winter necessities like these: silicone-free anti-static sprays, that really aren't necessities necessities, but are nice to have all the same.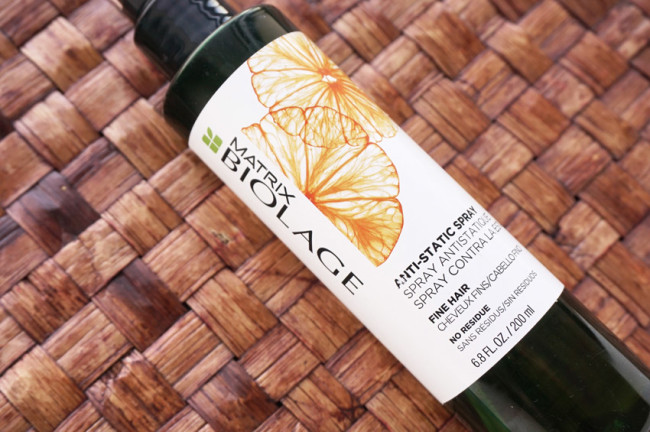 I'm a firm believer in the fact that a great haircare product will feel like absolutely nothing. Sure, you want some grit out of a volumizing powder, but most most products should do their job so seamlessly that your hair is left feeling only manageable and smooth.
So does it work? Absolutely. The Matrix Biolage Anti-Static Spray has just a touch of fragrance (orange peel and woods), but it's otherwise completely unnoticeable in my hair. The texture is very neutral, with one big difference: I get zero staticky flyaways aggressively mauling my face and neck when I use this.
I've been crazy about Biolage products recently–I just finished my R.A.W. Shampoo & Conditioner duo and already miss it–and this is just as good as I've come to expect from the brand. It's a little pricey, but for a non-obnoxious scent, that's something I can easily stomach.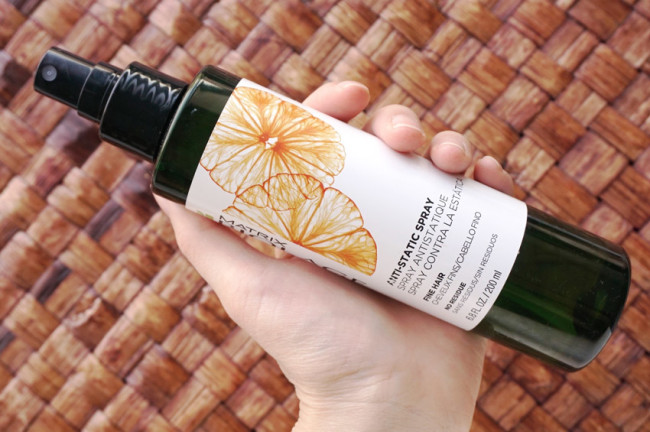 The Matrix Biolage Anti-Static Spray verdict
This anti-static spray is simply composed, but very well done. And, in addition to being effective, it never weighs down my hair (which is always a worry when it comes to anti-static products.)
For those of you who have never lived on the prairies, let me reassure you: Edmonton is pretty darn dry. If something works for static here, it'll most certainly work for static in someplace more humid, like Calgary or Toronto!
Availability: $23 USD/$22 CAD. Available at select salons & Ulta.
Note: This is an anti-static spray, not an anti-frizz spray. For a smoothing product, opt for something like the Living Proof PhD Night Cap Overnight Protector instead.