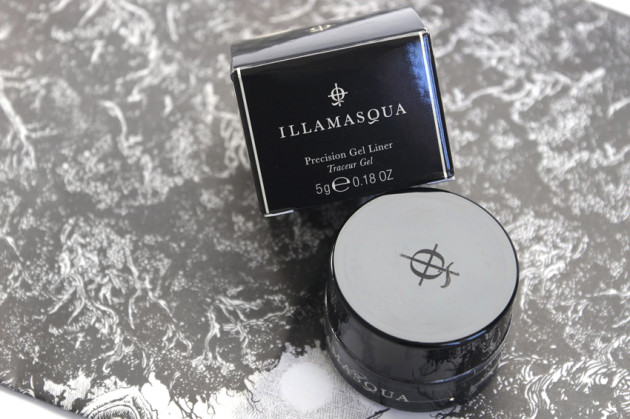 The product: Illamasqua Precision Gel Liner in Infinity
Today, I ask you this: what makes a gel liner? Because in my mind, gel liners have a gel texture; they're smooth, and slick, and lock down like a waterproof liquid liner once set. What they're not, however, is creams.
But therein lies the problem. See, I liked this liner (a lot), but it read 100% "cream eyeliner" to me — not at all a gel.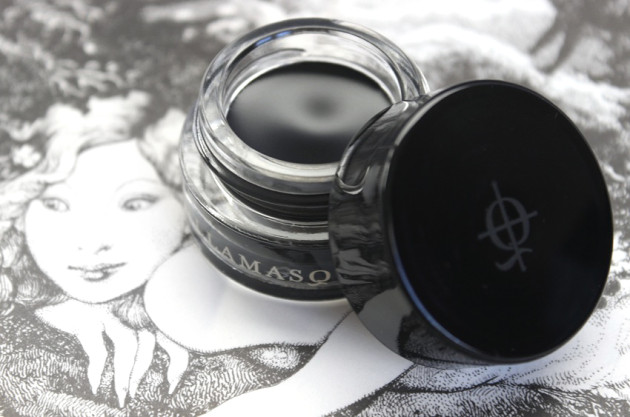 Illamasqua Precision Gel Liner in Infinity
The texture & application: Illamasqua's Precision Gel Liner applies like a dream — better than any liner I have ever tried before. It's easy to sneak in through the lashline; easy to line your upper and lower lashes with; easy to create a tiny, tiny wing with. It's very smooth, and goes where you want it, and pairs beautifully with a thin, angled liner brush (my weapon of choice).
The thing is, it also applies… like a cream. It picks up on my brush with more soft-creaminess than gel-like slickness, smudges around like nobody's business, and leaves a trace of colour wherever you smudge it off of (if, say, you're using a q-tip to tweak a just-applied line). Yes, perhaps it'll seem more gel-like in a few months when it begins to dry out, but right now: it's acting very, very cream-like for a gel liner.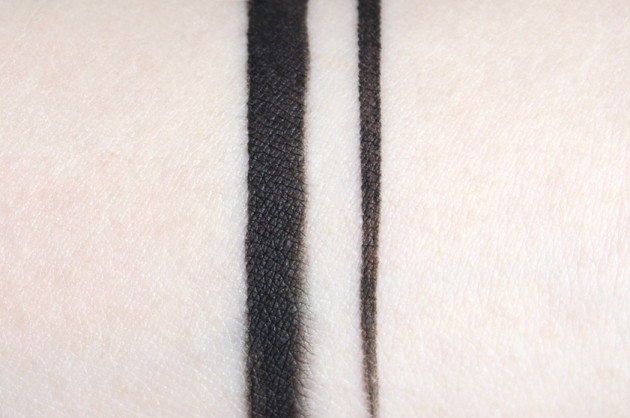 Illamasqua Precision Gel Liner in Infinity swatched thickly/thinly
The shade: Infinity is a simple, cream-finish matte black. It goes on very opaque, but isn't quite as black as many of my other liners — especially as it smudges throughout the day, it appears quite charcoal-black rather than super-intense-black.
That said, Illamasqua makes no promises that this will be the blackest black liner to ever black, so I don't have any issues for this shade. It definitely does give a "smooth, rich black line," (no chalkiness here!) but if having the blackest black is important to you, then skip this one.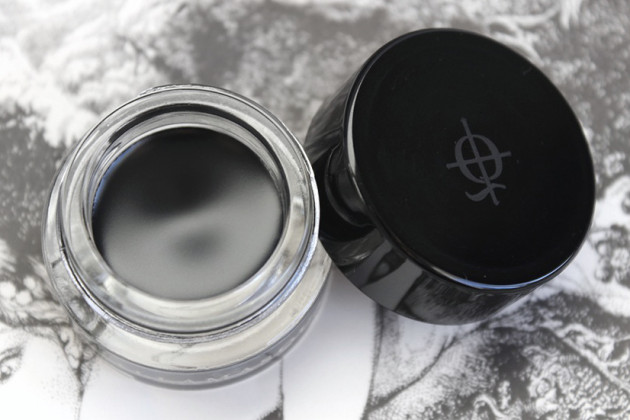 The wear: And here! Here's the rest of the issue. See, Illamasqua's Precision Gel Liner applies precisely (though with softer lines than the Annabelle Smudge Paints I loved so much), but it smudges — a lot. In some cases, that's a great thing, because it gives an instant, super sexy smokiness to my eye area, but for a "precision" liner, it's a bit of a problem.
If I wear this with eyeshadow overtop and an eye primer beneath, I can only manage to get about three hours' wear from this formula before it tracks on my upper lid — something I've never even seen from a drugstore gel liner. This is the other reason why it feels more like a cream liner than a gel one, to me; it just doesn't have the wear time you'd expect from a gel liner.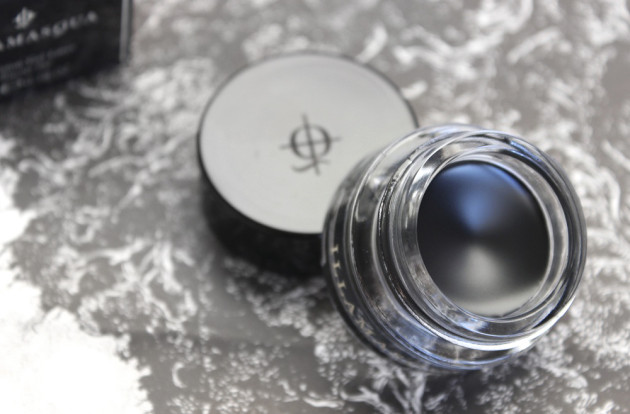 The verdict?
We could have had it all, Illamasqua. I loved this product as a smokey cream liner, but as a "precision gel," it seriously under-preformed. Its edges were just a little too soft to be properly precise, and its wear time before smudging (2-3 hours, without fail) was a huge letdown.
If you want a gel liner that won't budge, then this is not the droid you are looking for. (Am I allowed to make movie references about a movie I've never seen?) But if you want sexy, smudgy liner that creates itself, then this one is PERFECT. I've been wearing it pretty much every single day for the past week and a half straight, and it looks amazing. I mean, it's a complete mess, but it's a really attractive complete mess.
Availability: £18.50/$30 USD at Illamasqua and ASOS