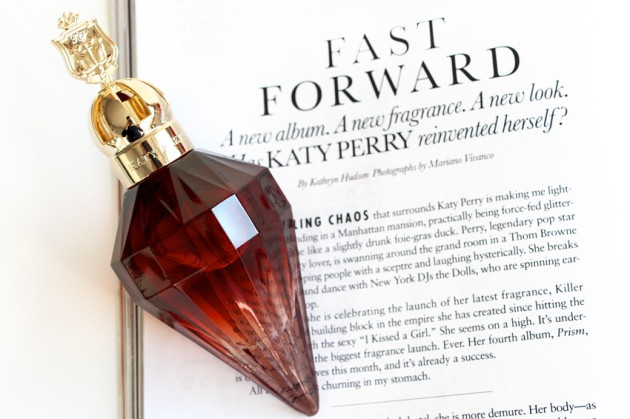 Earlier this month (late last month? Early last month? The days are all a little fuzzy for me right now), ELLE Canada sent over a copy of their October issue, as well as their cover girl's new scent: Killer Queen.
While I'm not big on either Katy Perry or her perfume, I'll give Killer Queen one thing: it was a blast to photograph.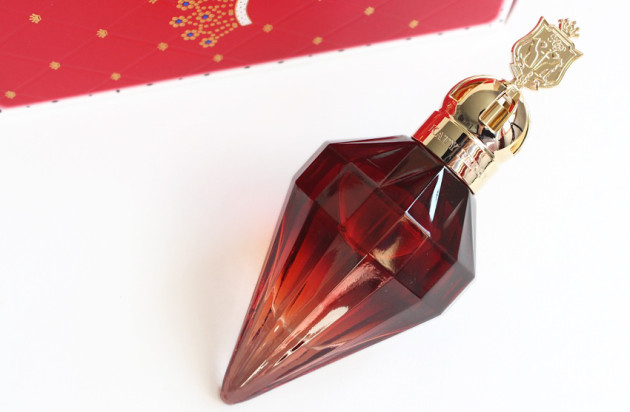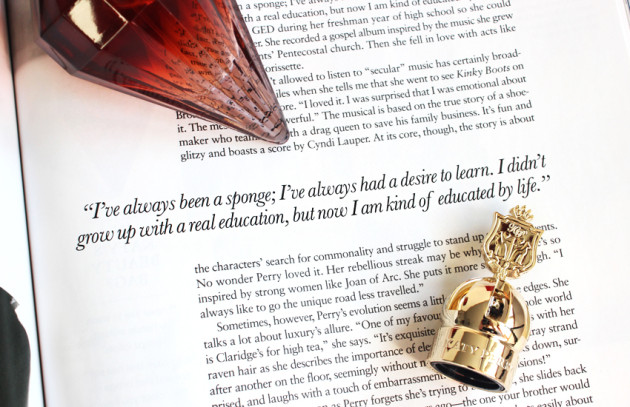 Killer Queen ($49 USD and up) is a perfume that I'm not sure I'd want on my dresser, despite finding it remarkably easy to take pictures of. Like the larger versions of Burberry Body (which has to lie down horizontally, lest it fall over and club a small animal to death), it doesn't have a base to stand on. Instead, it has to be lain on its side, like a beached whale or a vial of poison.
On one hand: what an inconvenience, right? I don't want a beached whale on my countertop.
But on the other… yeah, a glamorous, gold-capped, ombré vial of poison and I would probably get along just fine.
October's issue of ELLE Canada was a door-stopping 312 pages long (their largest issue yet), with two separate covers: one for subscribers, and one on the newsstands. (The only image of the subscriber cover online comes from E! Online, and can be seen here). The issue also boasted their biggest beauty section ever, as well: 31 pages, including a 17 page Beauty Trend Report insert.