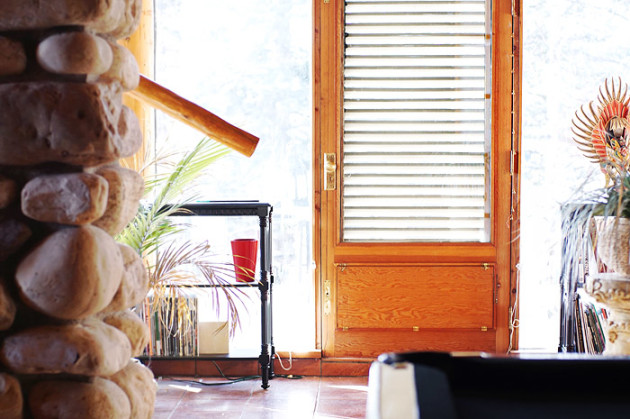 theNotice is undergoing a little bit of construction, so please excuse the mess over the next few days! There are a couple of kinks that need to be ironed out in the new layout while it's live, so you guys are seeing the not-quite-final version.
I'm working on fixing the "suggested post" width in the full-sized desktop mode as well as adding comment buttons on the bottom of each post, but if you encounter any other issues, please let me know in the comments.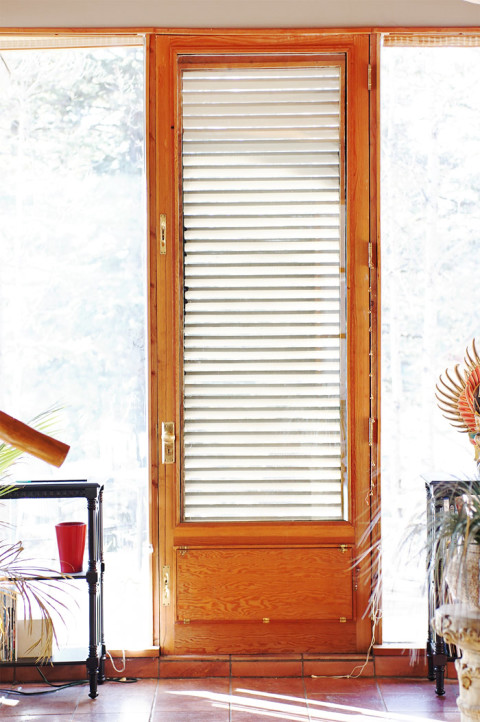 Spent all of last year dreaming about returning to this beautiful door…
My resolution for 2017
One of the most meaningful things that I read in 2016 was, surprisingly enough, a comic. It's by Yao Xiao, a Chinese-born New York artist, and it can be viewed in full here.
As someone who has lived with depression and anxiety my entire life, this comic spoke volumes to me. I'm trying my best to be mindful about when I say "thank you" vs "sorry" this year, from the ground up — including little things like saying hey, thanks for bearing with me while I put the finishing touches on this layout. I really appreciate it!
Hopefully, forming habits with the little things will eventually influence my more meaningful conversations, too — like saying thanks for listening instead of "sorry I cried on your cat again, I know he is afraid of water."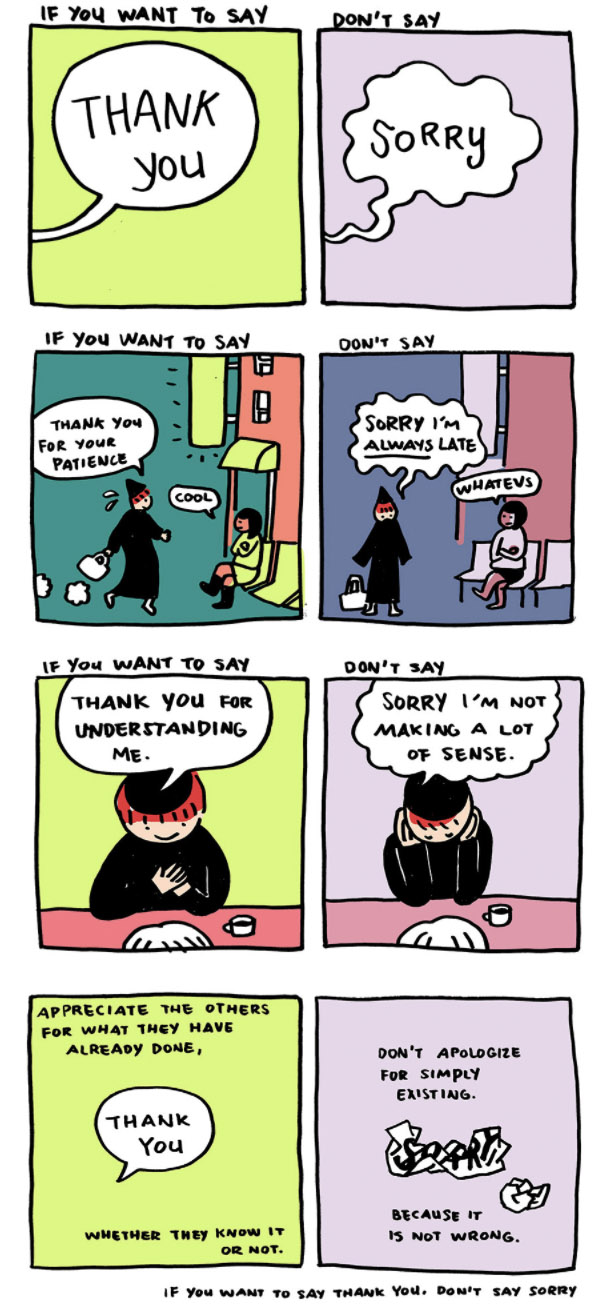 —
PS: What do you think of the new layout?? It's the first one that I've ever purchased instead of built, and I LOVE it.