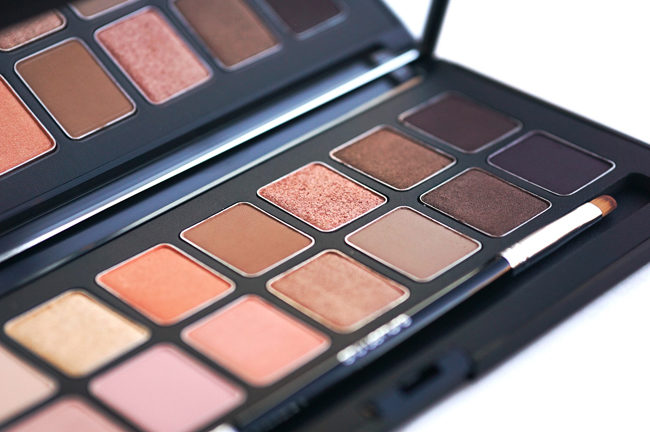 I've been rocking deeper lid looks this winter (with a burgundy or red lip, for the most part), but I go a little gold when the holidays come around. With a sparkly lid and a set of lashes–the Esqido Starlet Mink Lashes are my current fave–I can get my entire look together in under 15 minutes.
Here are some of my favourite products of the season to get this sparkly, easy makeup look.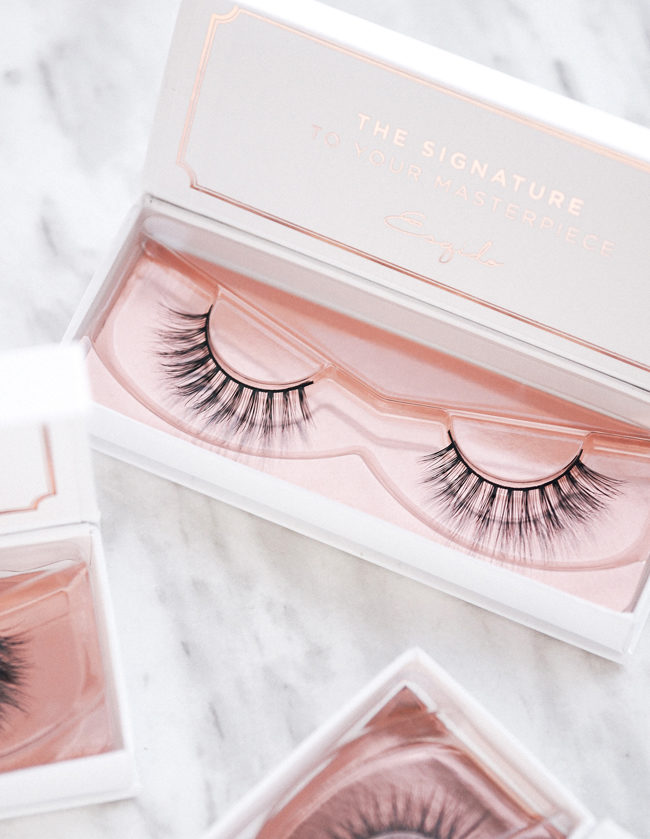 Fluttery volume: Esqido Starlet, Radiance, & Miss Dolly False Mink Eyelashes
What really makes this look is a set of false lashes. I've always been on the fence about Esqido, but I'm back on the "yes!" side of the fence… For the time being.
Like other mink lashes, Esqido Mink Lashes can be stiff and heavy. But my last few sets of Esqido lashes were from 2015, and the lash styles available today just make them a can't-miss. Some styles have been updated, too; my original Miss Dolly lashes look almost nothing like the Miss Dolly lashes of today (far right in photos). The new lashes are longer, with a more regular pattern.

Esqido Starlet, Radiance, Miss Dolly false lashes. Shu Uemura shu:palette Fresh Nudes eyeshadows.
What really changed my opinion on Esqido, however, was the Esqido Starlet Mink False Lashes ($29 USD) (far left). I don't think they were around when I tried out the brand initially, but they're so good. The lashes are voluminous but very short, with a 3/5 volume rating on the box and 4-10mm mink lashes. They're incredible for day wear, and really make my eyes look awake without looking like false eyelashes. They actually look a little bit like really well-done lash extensions, at a fraction of the price.
The Starlet lashes are almost my dream lash. I'd love a Starlet 2.0 with just a fraction more volume or length – like, 2mm more, with 10% more volume.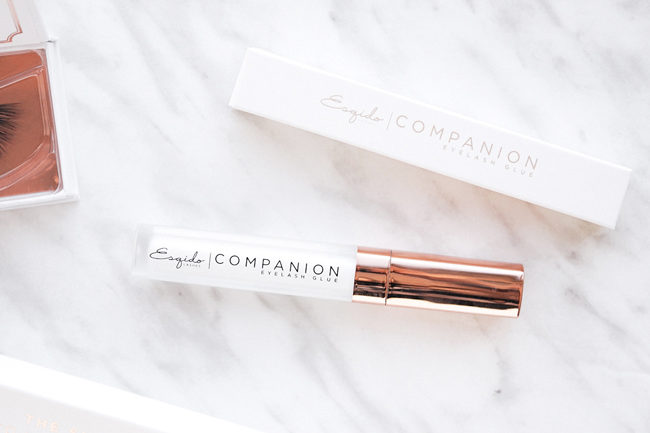 For those of you who also have monolids: in order to make the Esqido lashes comfortable to wear on my eyes, I trim about 6mm off the outer corners and 5mm off the inner corners. It makes each lash a lot shorter, and prevents the stiff band from poking you in the eye every time you blink.
Pair with Ardell Duo lash glue, which cures dry, unlike the super sticky (and otherwise lovely) Esqido Companion Eyelash Glue.

L-R: Esqido Starlet, Radiance, Miss Dolly false lashes
I've also been enjoying the Esqido Radiance Mink False Lashes ($29 USD). They're similar to the Starlet lashes in length and volume, but the criss-crossed pattern makes them a little more obvious. (They're a 3/5 volume on the box and have 5-10mm lashes.) I think they look rather pretty and fluttery, but they're more sparse.
Basically, the Esqido Starlet lash looks more dramatic when you look down; the Radiance lash looks more dramatic when you look up. And I'm alllll about that downcast lid look.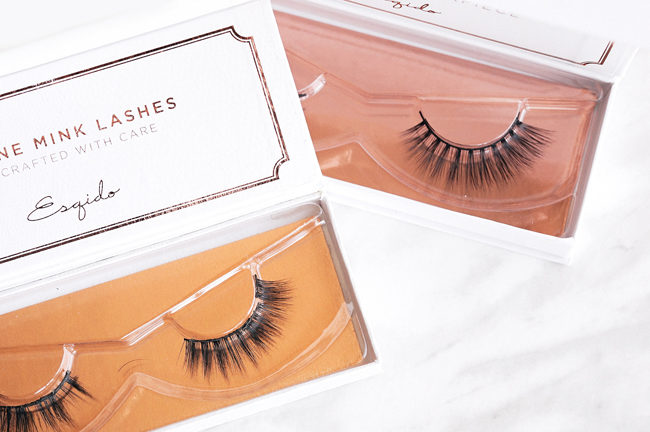 (L) 2015 Esqido Miss Dolly lashes and packaging, trimmed; (R) 2017 Esqido Miss Dolly lashes and packaging, untrimmed
My new vs. old Esqido Miss Dolly lashes
I couldn't say all that without showing you, so here's a comparison between my new (2017) and old (2015) Esqido Miss Dolly lashes. 
I like my false lashes short and full, so I'm not crazy about the update. The old lashes were about as far as I could go with "falseness;" the new ones are too much for me.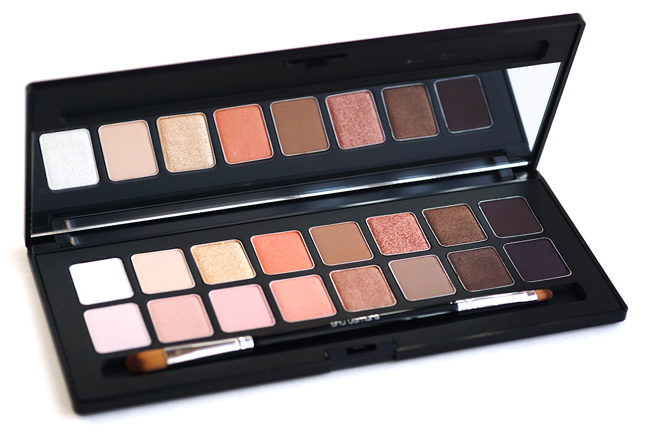 Shu Uemura Fresh Nudes Eyeshadow Palette
The nothing eye: Shu Uemura shu:palette Fresh Nudes
Finally… Let's talk about that lid look. I know you can't see a lot of it in these photos, but it made the perfect backdrop for these lashes.
The Shu Uemura shu:palette Fresh Nudes ($110 USD/$135 CAD) is a super-fresh update on the brand's original shu:palette. I like it, but I don't love it. (That being said, if you want to make me part with it, you will have to tear it from my cold, dead hands.)
The Fresh Nudes palette is lighter and warmer than the original. Each eyeshadow pan is good, but only one was truly great: a buttery, shimmery orange, fourth from the right on the bottom row. A lot of these shades felt like repeats to me, and the mattes were a little chalky.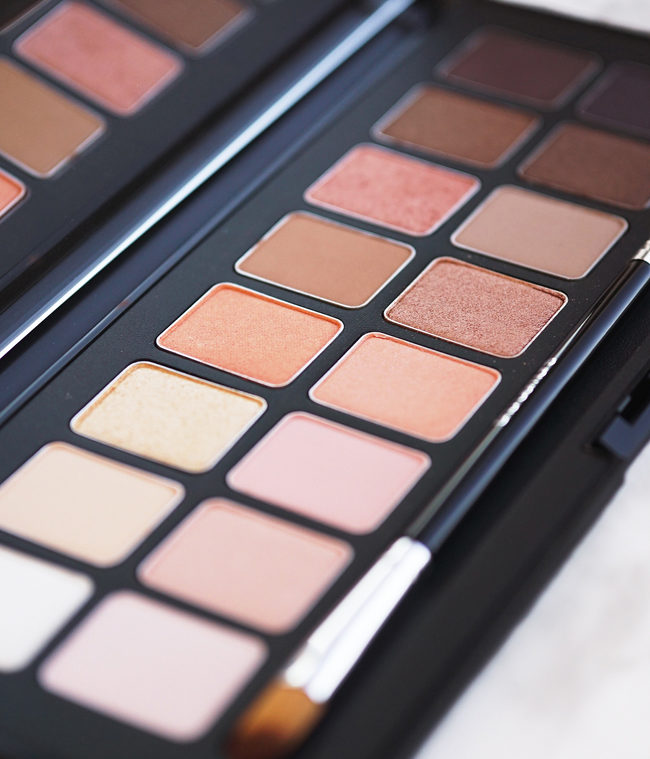 I loved the original shu:palette so much when it launched and still love it to this day. It's so creamy and versatile, and each shade is distinct. The Fresh Nudes palette, however, just doesn't speak to me in the same way. It's not as broad, versatile, or pigmented. 
Is it pretty? That's for damn sure. And is it everything you'd need for a nude eyeshadow look? Totally, on fair to medium skin. But I had to swatch these eyeshadows 3-6 times to get each swatch dense enough. These eyeshadows just aren't as creamy or blendable as the eyeshadows in the original shu:palette.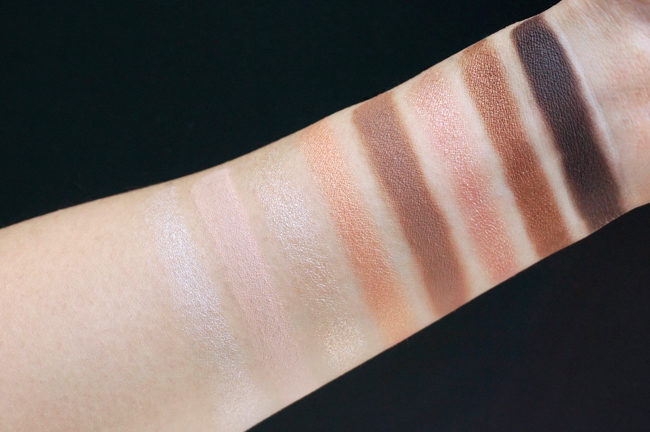 shu:palette fresh nudes review, swatches: top row, indirect sunlight over primer
shu:palette fresh nudes review, swatches: bottom row, indirect sunlight over primer
Plus… Y'all, there was only one flakey glitter in the whole thing, and it was kind of dry. I literally could not get it to adhere to my lid overtop everything else. What makes Shu Uemura special to me are the brand's G (glitter) and ME (metallic) shades, and the ones in this palette just didn't live up to the hype.
If you love weightless nudes, then yes, totally go for this. It's a way better palette of nudes than the Urban Decay Naked Basics, etc. But the original shu:palette was a "must" for me. This is more of a "nice to gift."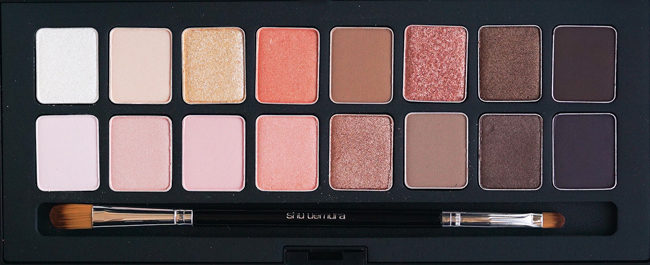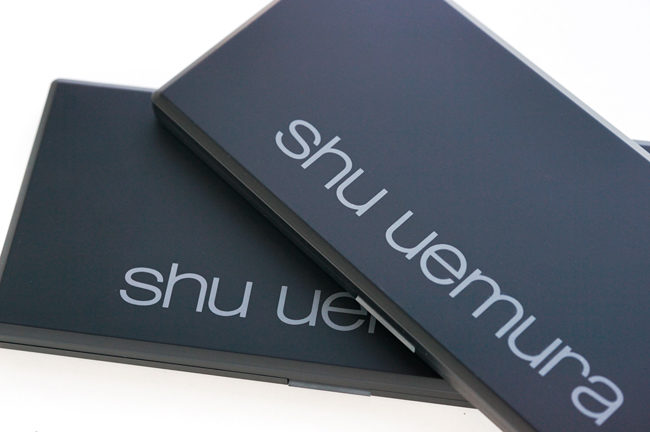 What's on your makeup wishlist this year?