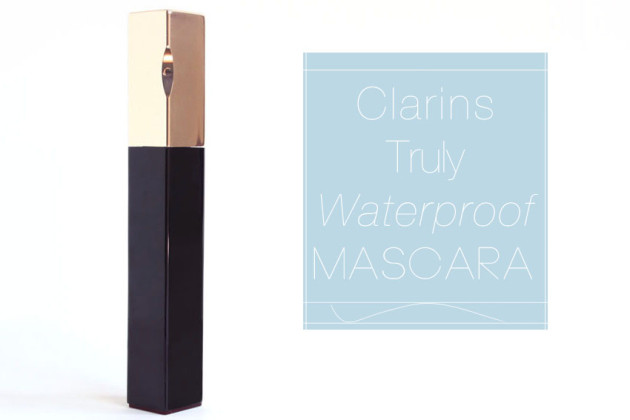 The product: Clarins Truly Waterproof Mascara in 01 Intense Black
The formula: Clarins' Truly Waterproof Mascara is formulated with bitter orange tree wax and olive squalane, and promises 12 hour waterproof wear from not just chlorinated water, but from salt water, too. (Which is great, considering how many mascaras do okay with pure water, but run when you cry!)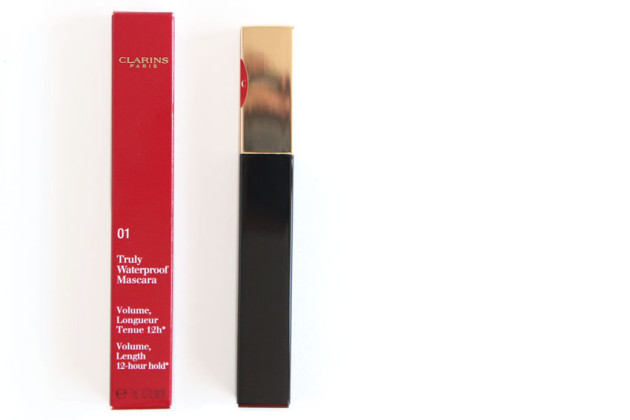 The packaging: Can I just take a moment to say that I love this packaging? It's super sleek, with the little "C" emblem in a handy dip – which I always thought was aesthetic, but it actually makes opening the tube a lot easier.
The brush on this one has a relatively slim profile with traditional bristles (that is, not silicone), and the bottom of the tube has a thin piece of translucent red plastic on the bottom, which is a nice, subtle touch.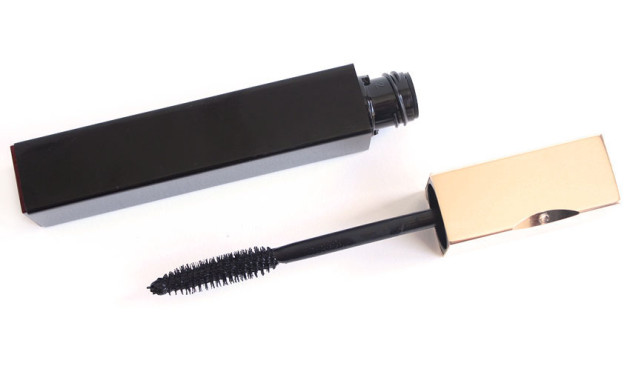 Clarins Truly Waterproof Mascara & brush
The application: I don't think I've ever enjoyed applying mascara before, but this one surprised me. It goes on really easily, no lash comb needed, and delivers a natural-looking lash in just one stroke. It gives really good separation with very little clumping, and it holds a curl beautifully — all while leaving your lashes feeling soft and flexible. 
One last thing to note about this formula is that it smells really nice (for a mascara). Like, weirdly nice. I can't quite put my finger on what it reminds me of, but this formula has a very distinctive, pretty, Clarins-y fragrance to it.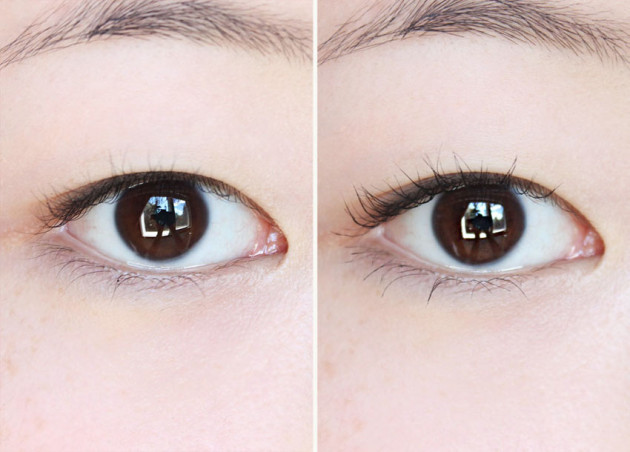 Bare lashes / one coat of Clarins Truly Waterproof Mascara in 01 Intense Black
The wear: SO GOOD — but not infallible. While this formula is extremely waterproof (I was able to submerge my lashes in water and rub at them multiple times before I even begun to lose a curl), the oils on my face do make it smudge through the day.
That said, this mascara doesn't drop my curl or flake, and it removes easily with a good cleansing oil – those who use micellar waters may struggle, however. (This is the only product I've ever tried that my beloved Marcelle cleansing water couldn't get off!) But, for those in a really humid country, or a day at the beach, this one'll hold up like a champ.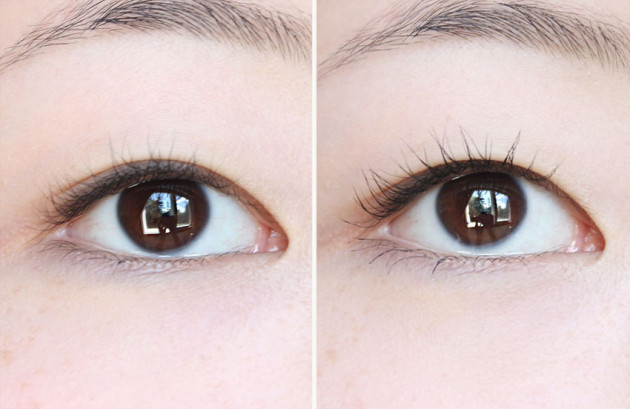 Bare lashes / Clarins Truly Waterproof Mascara
The verdict?
It's not quite holy grail material, but Clarins' Truly Waterproof Mascara is definitely one that I'd recommend. Between easy application, super classy packaging, and a really pretty fragrance, it does a wonderful job of delivering a soft, flexible waterproof lash — and it does it all while holding a curl.
Give it a pass if most mascaras smudge on you, but if not, put this one at the top of your list of waterproof mascaras to try!