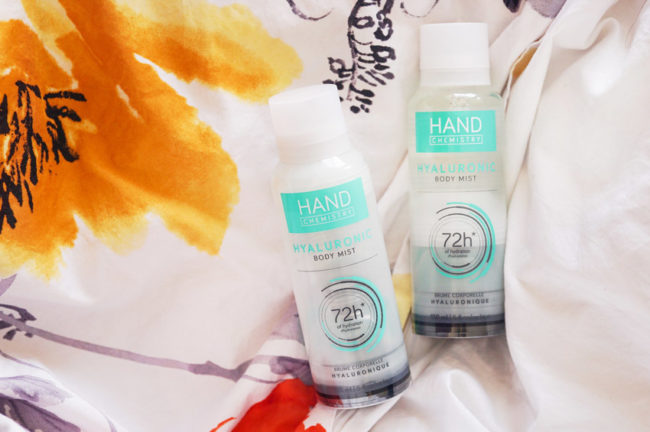 The product: Deciem Hand Chemistry Hyaluronic Body Mist
Question #1: How long do you think I can keep tagging products like the Deciem Hand Chemistry Hyaluronic Body Mist as "indie beauty" for? Because like … If you haven't noticed already, Deciem has been blowing up.
Question #2: If you have a bunch of cool new stuff from a brand, are you allowed to just keep reppin' your old faves first? Because that's 100% what I'm doing today, but I promise it's worth the extra attention!
A deeper look at the Hand Chemistry Hyaluronic Body Mist
I go through bottles of Hand Chemistry Hyaluronic Body Mist like they're water, but you guys. This stuff is SO good.
It's lightly lemon-scented and smells squeaky-clean, and it's a cinch to apply. This body mist has a really dense "next-generation, non-aerosol continuous mist," with all the good stuff of an auto-spray without any of the CFCs.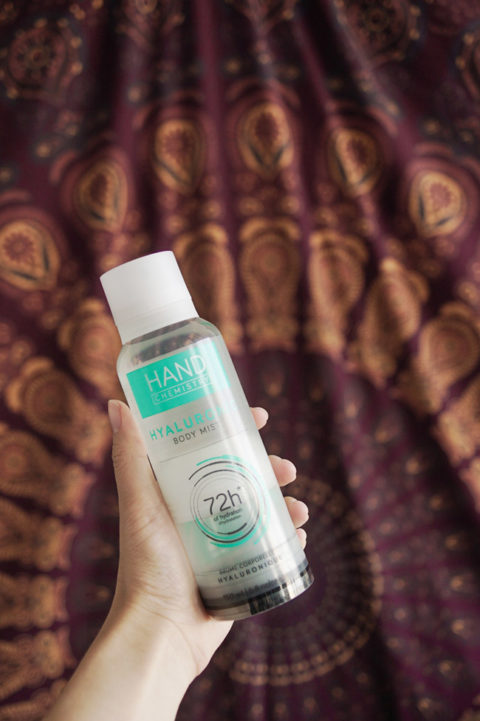 For a body mist, it's pretty hydrating, and it's just all-around easy to use. The mist can double-duty as a face mist for those with dry skin, too, so don't let its body-mist promises deter you.
As a spoonie, I like to keep a bottle of this stuff in my cupboard at all times. It can be really tough to find the energy to moisturize every day, but this stuff has my back whenever I'm too tired or too stiff to moisturize by hand.
It's great for non-spoonies, too–if you've ever wanted a lightweight body moisturizer for hot summer days or post-workout showers, this is what you've been waiting for! It'll leave you smelling fresh and clean, and it has a totally non-tacky finish.
Availability: $20 CAD. Permanent (but getting repackaged soon!) Available at Deciem, Look Fantastic, HQ Hair, and more.