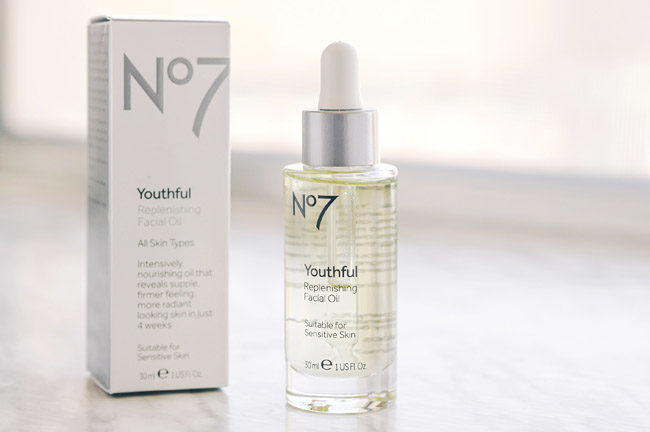 The product: No7 Youthful Replenishing Facial Oil
You guys, I have had a rough fall. I missed two or three posts last month due to sheer exhaustion, and honestly, I'm already struggling with October.
Despite how I've been feeling, this face oil is honestly kind of getting me through. I mean, sure: it's not fixing all of my problems, and it doesn't have any analgesic effects. But it puts a smile on my face every time I use it, and it's left my skin GLOWING–like, straight up glowing–despite how tired I am.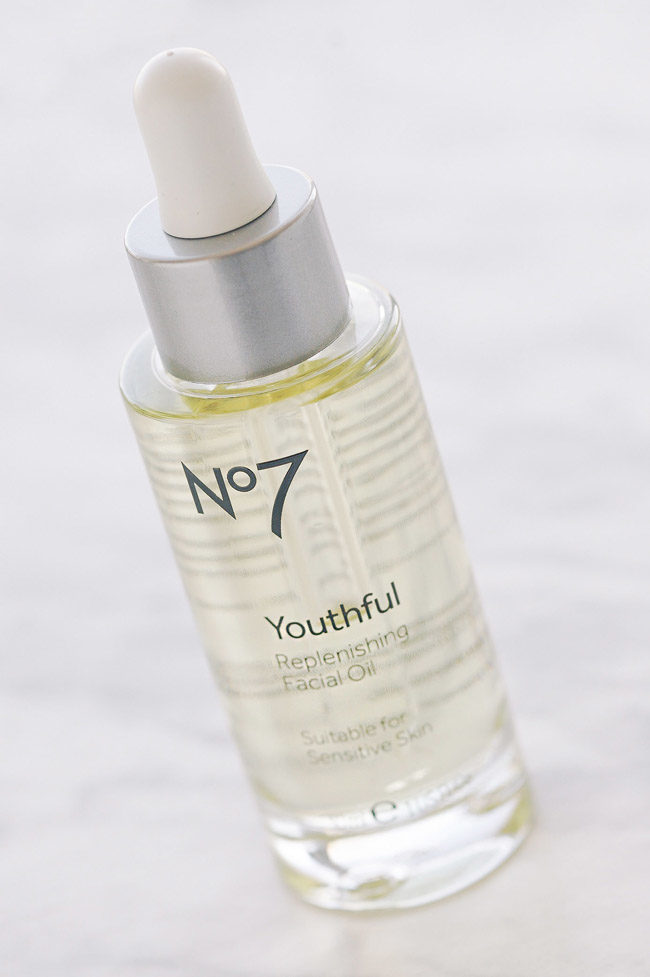 Why I'm so into the No7 Youthful Oil
I mean, that's easy: it's really good. It smells like a $100 face oil (for a quarter of the price), and it feels silky-smooth. I've been using 3-5 drops every morning and night for the past month, and I've honestly seen my skin change in that time.
I nabbed this at a No7 event while I was in Toronto this summer, and it must have been meant to be. The brand didn't do a big push for Youthful when it came out, so it's kind of flown under the radar – but you guys. It is GOOD. My skin was looking a little peaky when I got home, with some crepiness around my eyes and mouth, and that has all but disappeared in the past month. I've been getting hella compliments on my skin recently, despite an allergic reaction and some mild chemical burns (thanks, Nair), and it's gotta be coming from somewhere.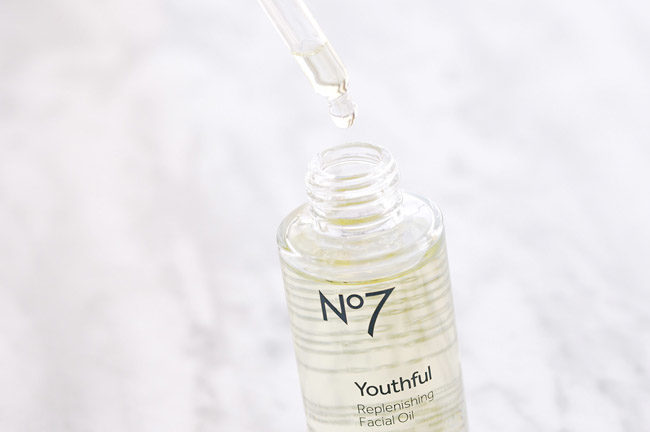 The No7 Youthful Face Oil formula (aka why I love Caprylic/Capric Triglycerides)
The No7 Youthful formula is a surprisingly basic one. It's a light oil, comprised mainly of Caprylic/Capric Triglycerides and jojoba oil, and I fell in love at first touch. Caprylic/Capric Triglyceride is my favourite skincare ingredient of the moment – it's a thin, fast-absorbing emollient that features prominently in my all-time favourite face oil. It has a ridiculously long shelf life of 48 months, and it's an effective carrier for fat-soluble actives, too.
In other words? Oils like this one don't need to use any silicones or parabens. They're shelf-stable on their own, and will have a similar silky effect (and reliable delivery system) to a thin, fluid silicone. Formulations like this one (but with more actives) are common in brands like Clarins and L'Occitane – so if what you're looking for is good skincare on a budget, then I hope you've been paying attention.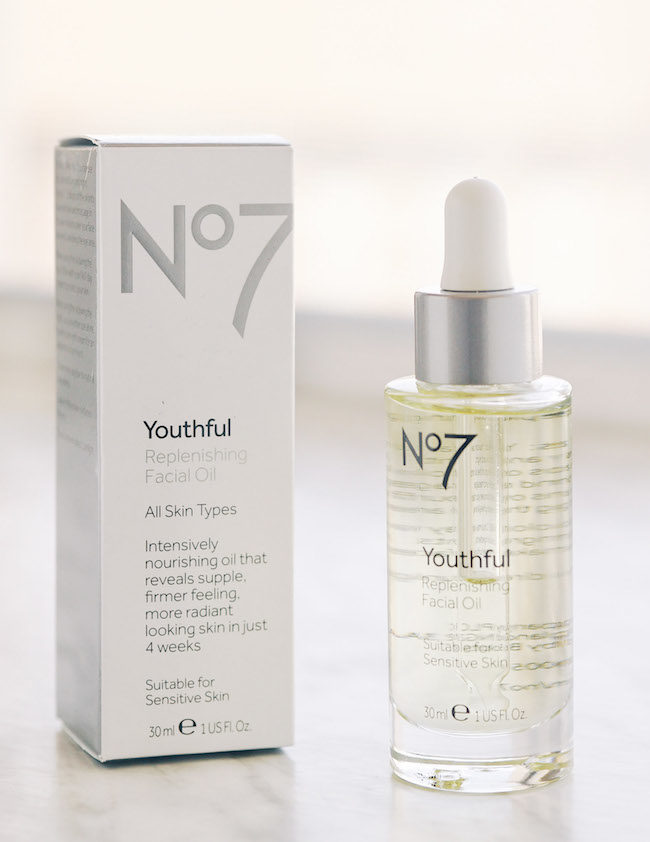 The No7 Youthful Replenishing Face Oil verdict?
Do I think that the No7 Youthful is the holy grail for anyone with ageing skin? Well… I wouldn't take it that far. It's a little light on the active ingredients, and I'm not sure how long-lasting the results will be. But do I think it's some seriously good shirt for anyone like me: anyone with dry skin, or skin that's starting to mature. 
"Replenishing" is the keyword here. If your skin needs a bit of replenishment; a bit of extra oomph, then this silky goddess will be perfect for you.
Availability: $25 CAD/$22.99 USD at Shoppers Drug Mart (Canada) and Ulta (US).
The No7 Youthful Replenishing Face Oil ingredients:
Caprylic/Capric Triglyceride, Jojoba Seed Oil, Rosa Moschata Seed Oil, Isostearyl Isostearate, Alcohol Denat., Tocopheryl Acetate, Fragrance, Isopropyl Myristate, Retinyl Palmitate, Ascorbyl Palmitate, Salicyloyl Phytosphingosine, Tocopherol, Methyl Benzoate.