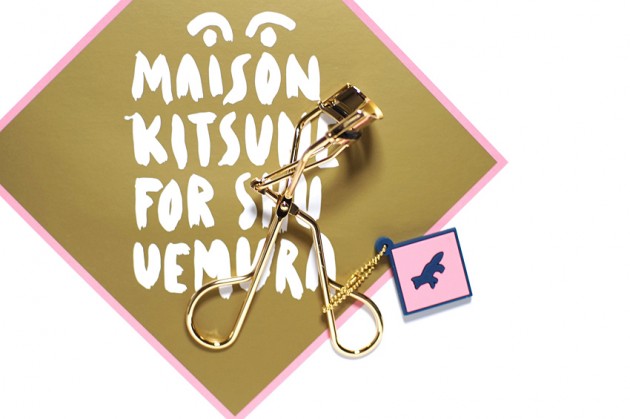 I'm in the midst of covering the Maison Kitsuné x Shu Uemura holiday collection right now, but I had to take a moment for this: a 24K gold-plated version of the brand's iconic eyelash curler! 
Normally, I'd group this in with a bunch of other reviews but I had to get this post up fast. Why? The curler is limited edition, and it's almost 100% sold out.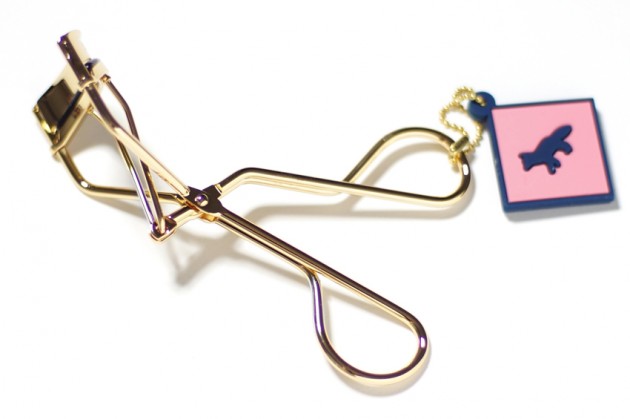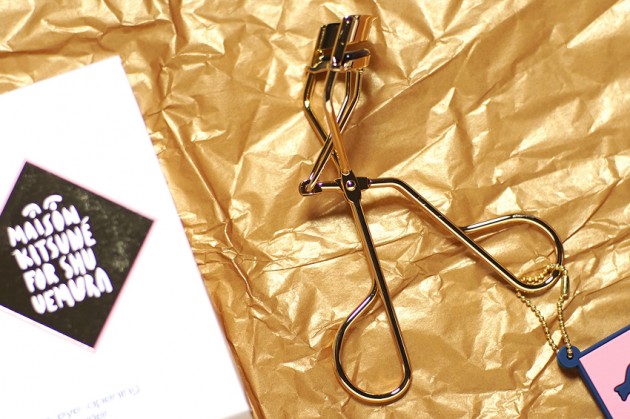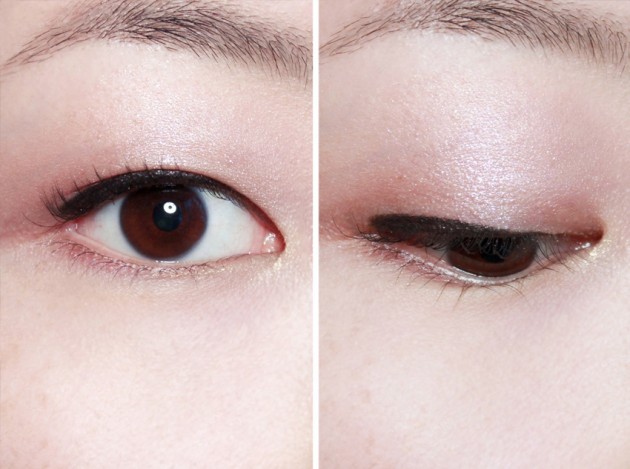 Lashes curled with the Shu Uemura gold lash curler!
If you're not familiar with Shu's eyelash curler yet, you can get chummy with it in my full review here. I find that Shu Uemura curlers have a fairly prominent curve to their design with a very narrow vertical opening, and require a lot of pressure to crimp your lashes.
So, while I never reach for my Shu curlers when I'm in a hurry, I do tend to use them for makeup looks or nights out. It's really easy to control how much curl you're getting with these, and I find that the design lends itself well to a very doe-eyed lash look — my lashes always end up nicely curled (never crimped!), with even vertical lift delivered to each lash.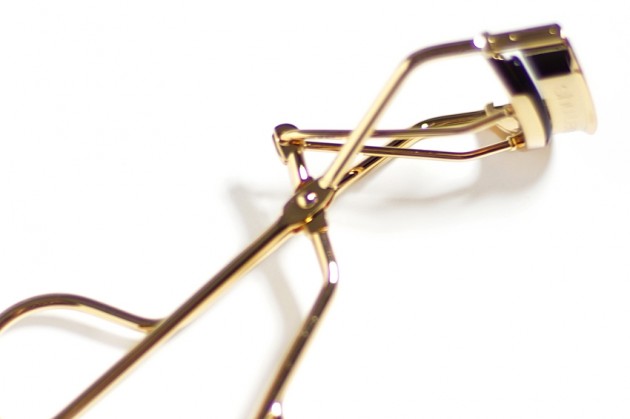 The verdict?
If you've been holding out on trying a Shu Uemura Eyelash Curler, now's the time to get one! They're extremely sturdy tools, and available in gold only sporadically (usually during the holidays).
I would not recommend this curler if you have arthritis or other problems with your hands, but for an even, eye-opening curl, Shu's eyelash curlers are a great tool to have in your beauty kit. They're a great way to prevent over-crimping, so if you find that you tend to be too heavy-handed with your beauty tools, this should make curling your eyelashes a lot easier!
Availability: $24 CAD (as much as a regular Shu Uemura curler) at shuuemura.ca, Holt Renfrew, and select Sephora, Nordstrom and Hudson's Bay locations.