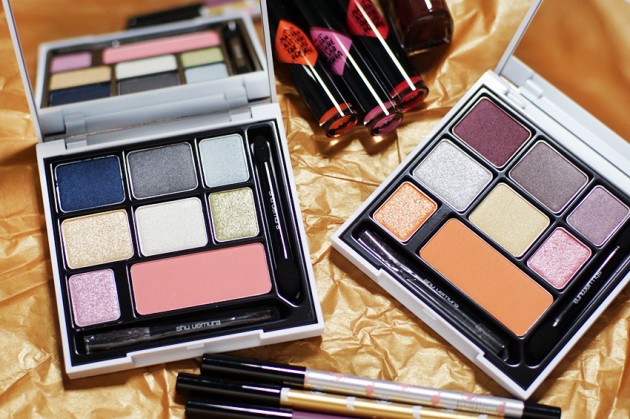 The collection: Shu Uemura x Maison Kitsuné (Holiday 2015) including the Beauty Remix Smokey Eye & Cheek Palettes in Indigo and Plum, and the Laque Sparklers in Fleur Shine, Persimmon Glow, and Plum Shimmer
Today's review is a bit of a phone-in, because there are so many gorgeous products that I want to share with you guys, but I don't want this post to get too long. It has a lot of gold and a lot of glitz, though, so I hope you enjoy!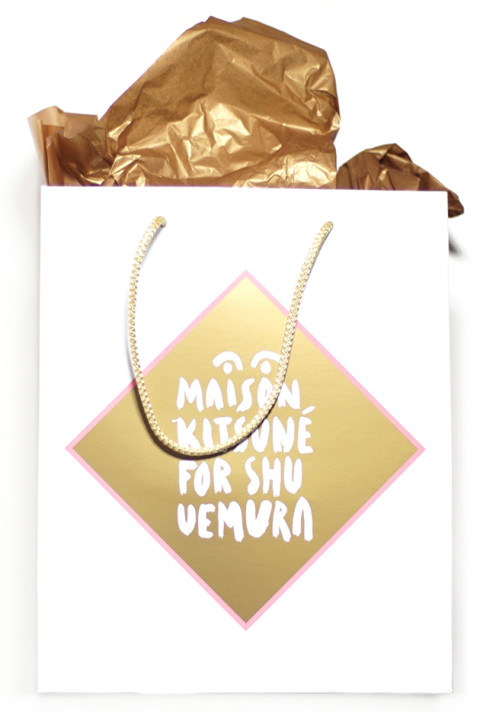 To begin, I found some swatches of the Shu Uemura x Maison Kitsuné Beauty Remix Smokey Eye & Cheek Palettes ($85 CAD) on my camera that I had totally forgotten about, and I just had to clean them up and post them. I wore both the Indigo Beauty Remix Palette and Plum Beauty Remix Palette in this makeup look, but honestly… I don't think these ones are worth the $85.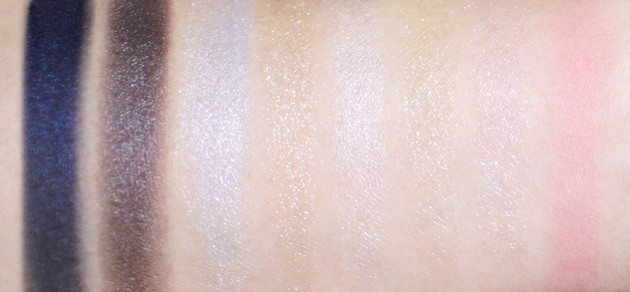 Maison Kitsuné for Shu Uemura Indigo Beauty Remix Palette swatches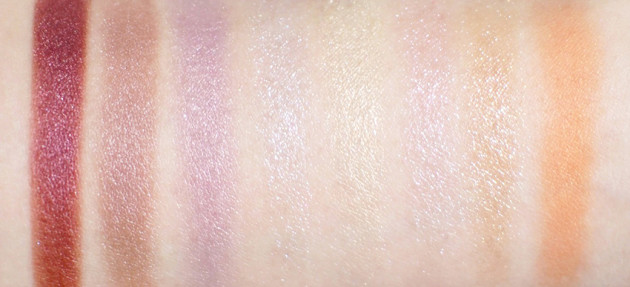 Maison Kitsuné for Shu Uemura Plum Beauty Remix Palette swatches
I really appreciate that the cost of these palettes hasn't gone up in the past few years, but at $85, I just don't think these two are worth the price. Both of them are still really well-formulated (Shu Uemura never disappoints), but there are four iridescent/glitter shades per palette, and they're all pretty much interchangeable. They look different swatched, but when applied, the effect is very much the same.
All Shu Uemura palettes are priced as luxury items, but most of the time, you know what you're getting. The neutral shu:palette, for instance, is $105 CAD, but it's worth every penny. It has a great range of beautifully pigmented colours, and there's only one glitter shade, so you're paying for 16 eyeshadows and actually getting all 16.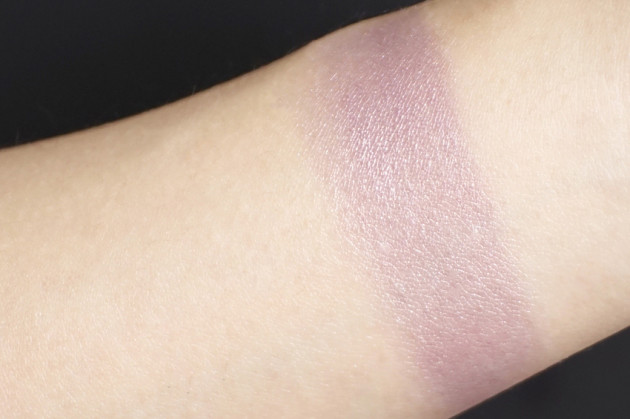 I'm obsessed with this purple from the Plum palette, though. What a beauty!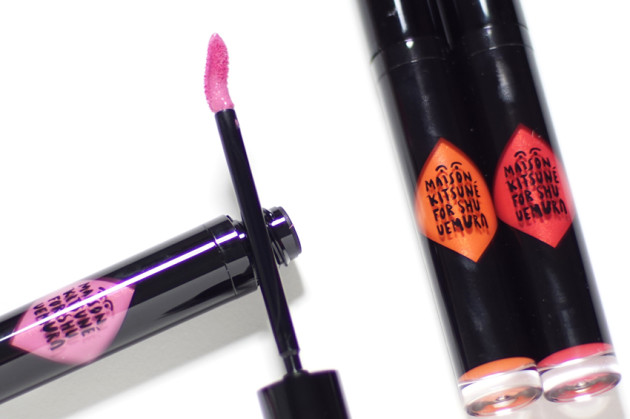 While I was testing the Shu's holiday collection, I surprised myself by falling in love with Fleur Shine, a limited edition  Maison Kitsuné for Shu Uemura Laque Sparkler ($35 CAD) shade.
The Sparklers wore more evenly on me than their shimmer-free counterparts, and Shu actually managed to achieve a wet look with this shimmer — which is a difficult feat! Fleur Shine is hydrating and easy to wear, and it like the rest of the Laque Sparklers, it's softly floral-scented and lasts for about three hours before I feel like I need to reapply.
The Sparkler formula is the same as the original (save for the added shimmer), so expect a little bit of staining from them. It has a thick, comfortable gloss finish that keeps your lip colour & glitter in place.

Maison Kitsuné for Shu Uemura Laque Sparkler in Fleur Shine swatched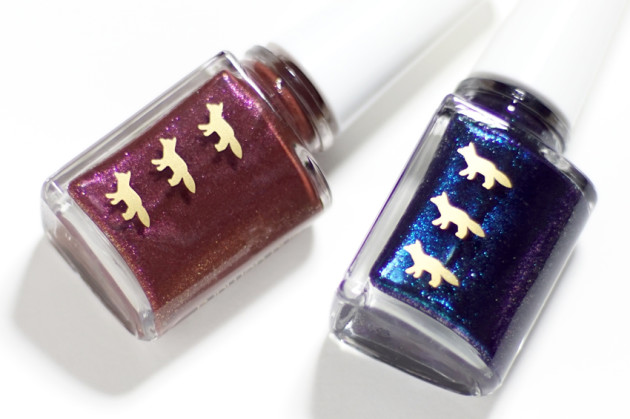 Maison Kitsuné for Shu Uemura Nail Laquers in Plum Glitz and Indigo Glitz
If you're a fan of Maison Kitsuné, I think the Shu x Maison Kitsuné Party Mixer Glitz Nail Enamels ($25 CAD) are worth checking out, too. I have both Plum Glitz and Indigo Glitz, and they are beautiful — dimensional and really eye-catching, with the most adorable fox decals on the packaging!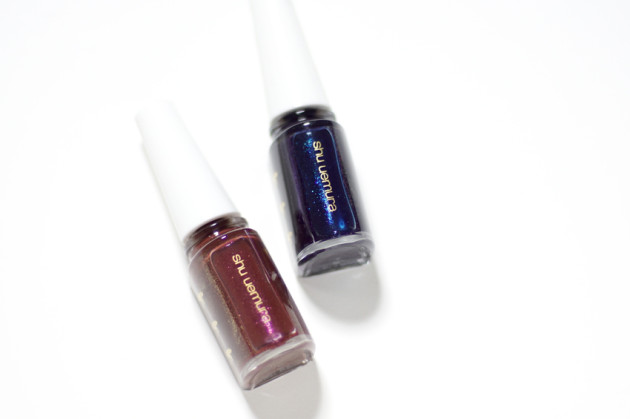 Also in the collection…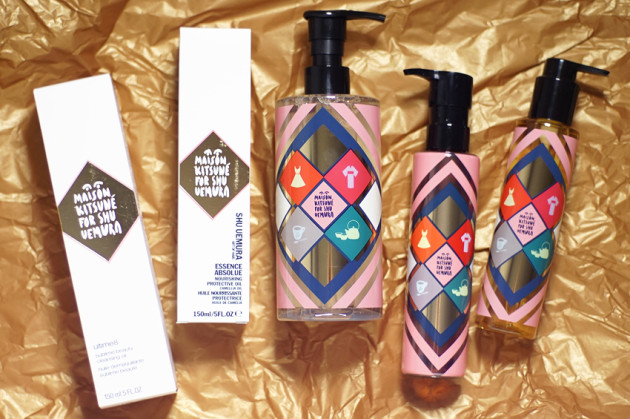 Shu Uemura x Maison Kitsuné Cleansing Oil for Hair ($56 CAD/$57 USD; read my full review here)
Ultime8 Sublime Beauty Cleansing Oil ($48 CAD; review here)
Essence Absolue Nourishing Protective Oil ($69 CAD) — this one contains camellia oil, just like the Tatcha products that I reviewed on Tuesday!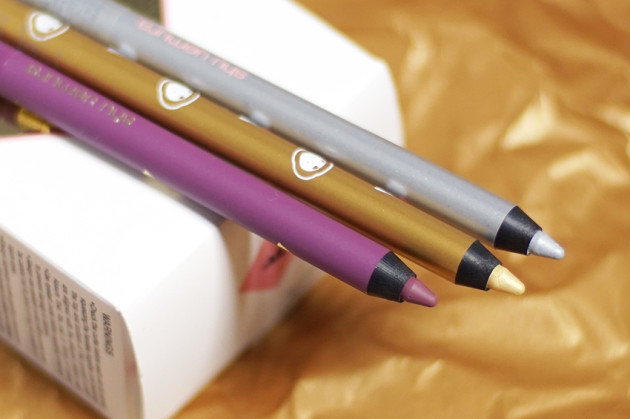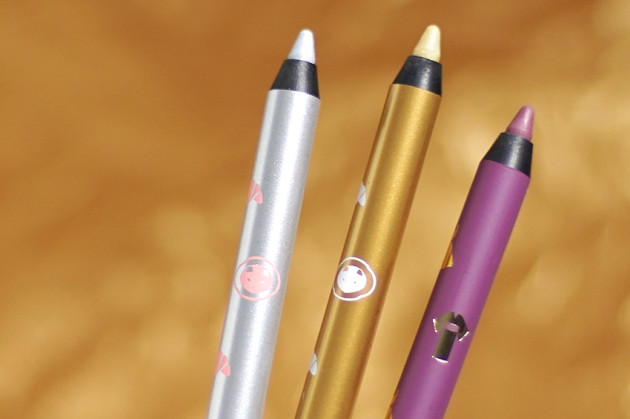 Play & Remix Drawing Pencil in M plum, G silver, and G gold ($28 CAD/each)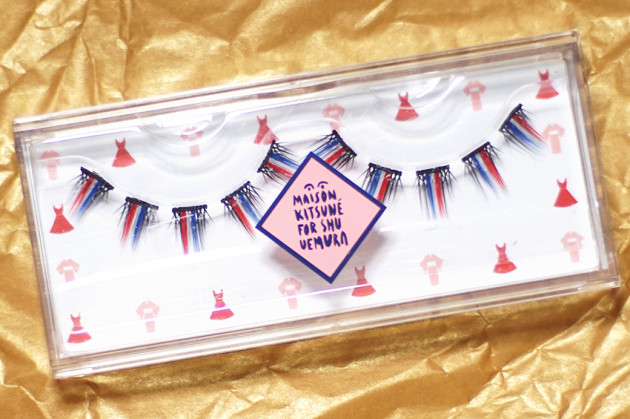 Tricolor-in-a-Blink false lashes ($35 CAD)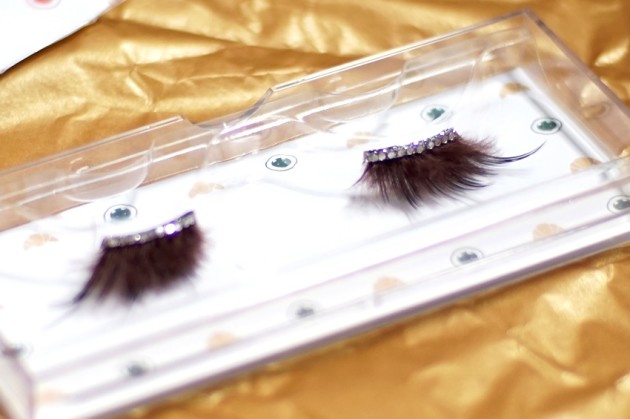 Jewel-Fur-for-a-Wink false lashes ($35 CAD)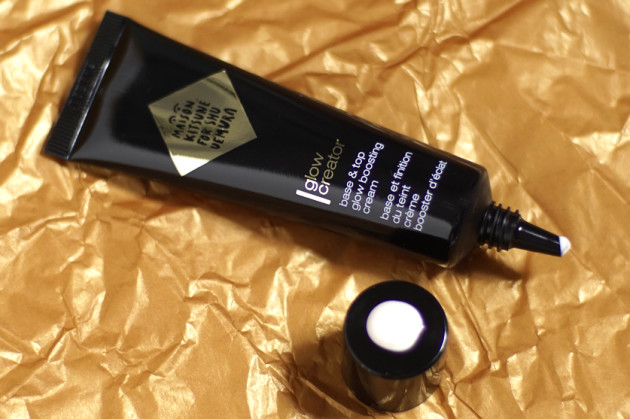 Stage Performer Glow Creator in Pure Glow ($45 CAD; contains silicones but looks soooo pretty!)