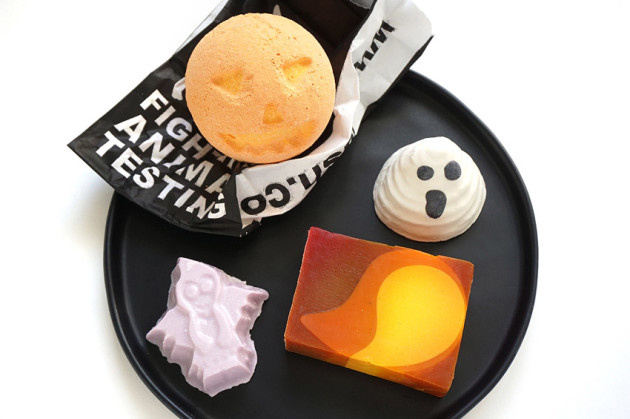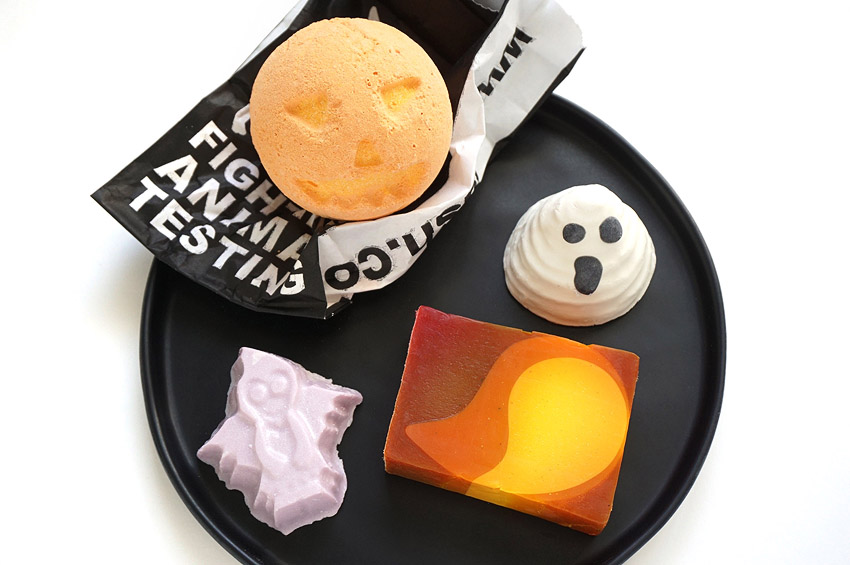 The products: LUSH Halloween 2016 Goth Fairy Shimmer Bar, Boo Luxury Bath Melt, Fireside Soap, and Pumpkin Bath Bomb
I'm not really a Halloween-y person, but for some reason, I've gotten kind of into it this year. I'm right in the middle of planning a Halloween dinner party (you can watch Mean Girls on Halloween, right? That's totally situationally-appropriate?), and I'm thinking about making some Halloween-themed cutouts to decorate the apartment with.
Really, I'm just psyched for Halloween candy bars, but these Lush products are up there on the list, too.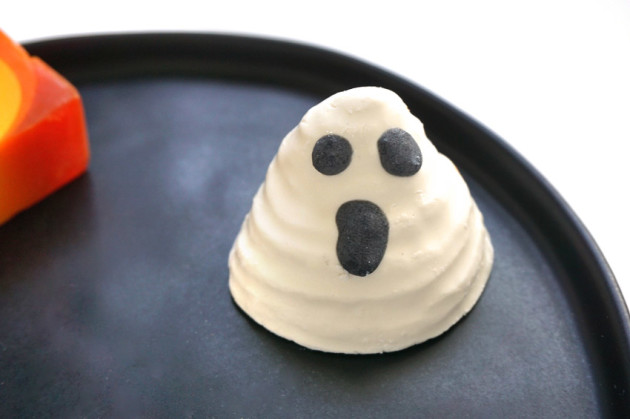 Bath time treats
I checked out two bath products this time around, and while I'm honestly tempted to break my no-bath rule to try the creamy, citrusy Boo Luxury Bath Melt ($5.95 CAD), I had to box up the Pumpkin Bath Bomb ($6.95 CAD) immediately. It's super crumbly and sticky-sweet, which is so not my jam.
Boo smells nice, though! It's nice and citrusy, with a plant-like ginger base. It's also full of cocoa butter and essential oils, so there are no synthetic preservatives in it–the formula simply doesn't need them.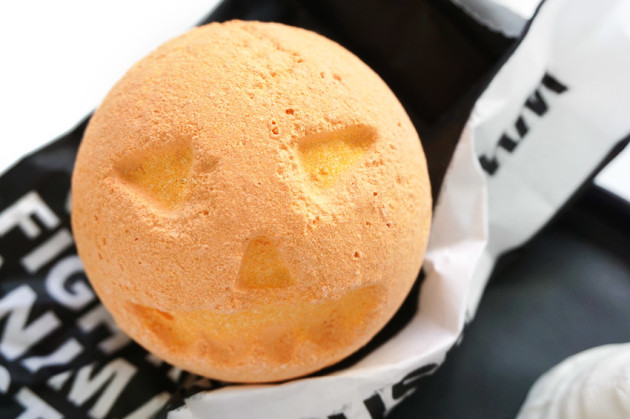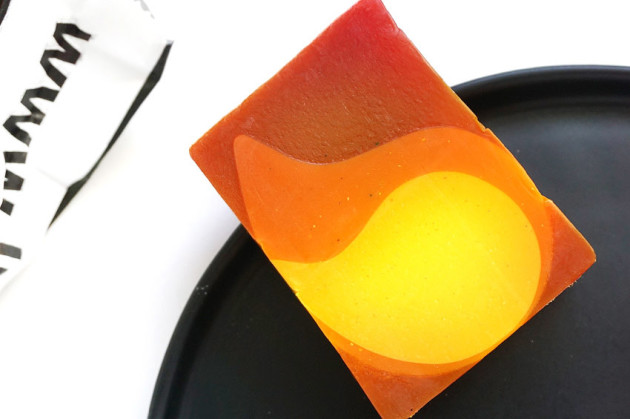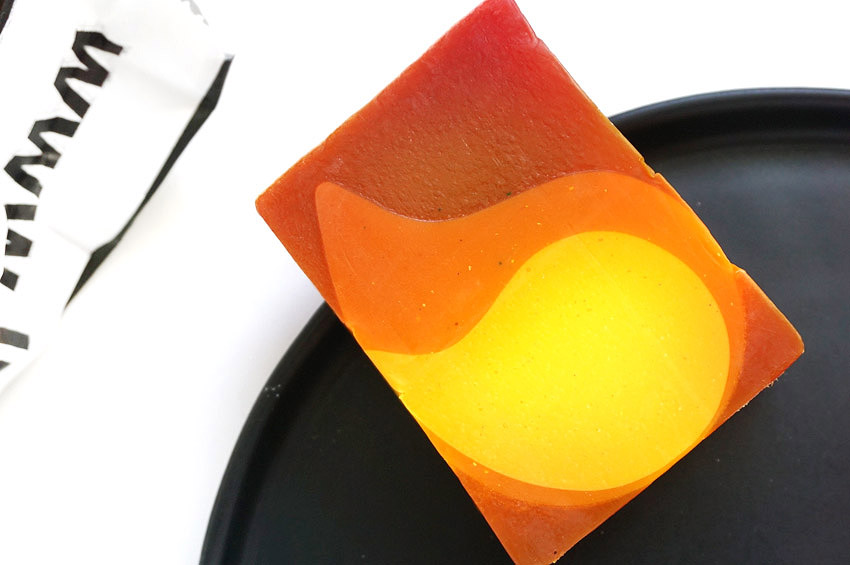 Bars of mystery
I also tried out Fireside, Goth Fairy, and one other Lush product (more on that soon), to much better results. I find Lush soap to be too stripping for my skin, but Lush's Fireside Soap Bar ($8.95 CAD) is a lovely "guest soap" bar – it's cute, with its cartoon fire design, and it smells like really good tea. Clove oil gives it a spicy kick, and all in all, it's a mouthwatering fall soap!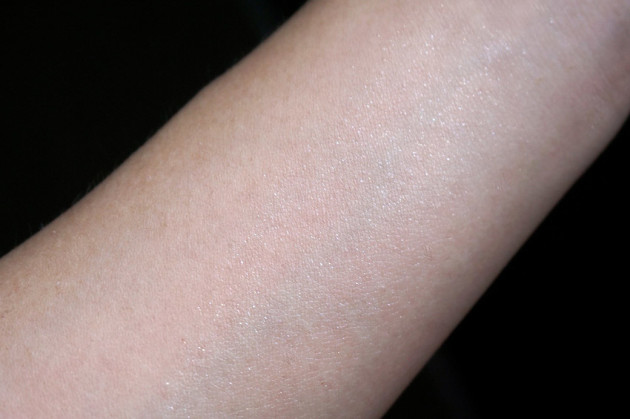 Lush Goth Fairy Shimmer Bar swatch
The Goth Fairy Shimmer Bar ($7.95 CAD) is even cooler. It's lightly moisturizing, with illipe and cupuacu butter in the formula, and smells juicy and fruity. The best part of all, though, is HOW MUCH shimmer Lush has managed to pack into this bar–it's honestly astounding. A single swipe across my chest spread all the way to my shoulders, across my décolletage, and up my neck.
This shimmer bar is a little small, but it's so dense with shimmer that it'll get you to Glitter Level: Stripper Boobs in a heartbeat. In other words, it's #lifegoals, and I love it.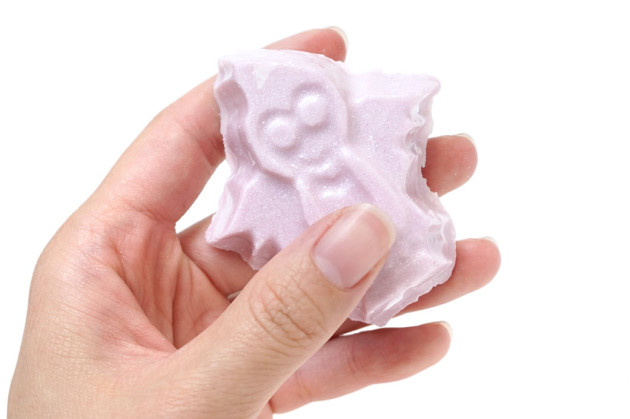 The verdict?
As always, I feel the need to mention that Lush is not a natural company, despite its advertising. Their products contain an assortment of SLS, parabens, and synthetic fragrances and dyes. 
With that in mind, however, they offer wonderful themed products for pretty much every holiday, and a number of them are huge hits. I know countless bath lovers who swear by Lush, and I'm definitely going to be keeping that Goth Fairy Shimmer Bar close at hand! It's pretty unique and very fun, and no one really does fun like Lush.
Availability: Limited edition right now at LUSH!