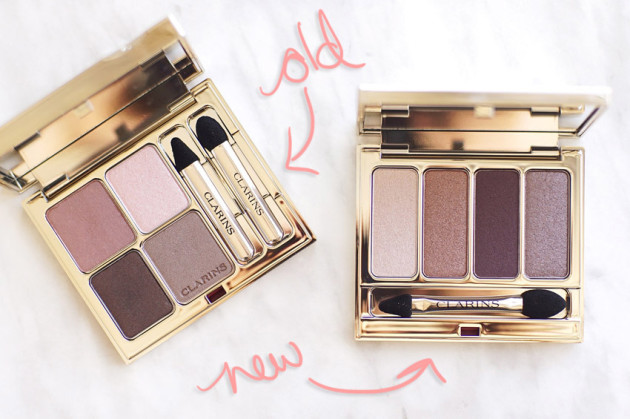 The product: Clarins 4-Colour Eyeshadow Palette Smoothing & Long-Lasting in 02 Rosewood
When I found out that Clarins' Eye Quartet Mineral Palettes were being reformulated and relaunched as 4-Colour Eyeshadow Palettes, I was heartbroken. They've been my go-to eyeshadow range for half a decade, and I loved the old quads so much that they even had their own tag here on theNotice – something that I reserve only for my very favourite products.
Rosewood in particular was one of my favourites, so much so that I bequeathed my original to my sister and caved not three months later to re-buy one for myself. So, when I found out that it would be in the new range as well but that the shades themselves wouldn't be duplicated, I was furious.
Until I tried it.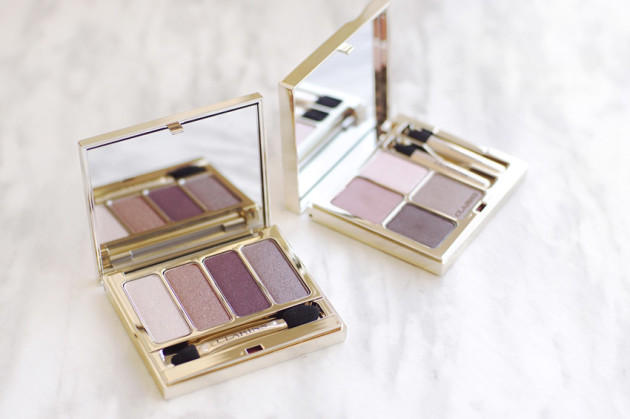 The shades: Frustratingly enough, the old 03 Rosewood and the new 02 Rosewood are entirely different palettes. They're just similar enough to be confusing, but different enough that I would have appreciated Clarins giving the new palette a distinct (and far less confusing) name.
The old 03 Rosewood contained 1) a transparent white shimmer, 2) a light, satiny salmon pink, 3) a warm, taupey brown frost, and 4) a dry, subtly shimmery chocolate brown. It's a much warmer palette, and it's an excellent representation of what Clarins quartets used to be: one sparse shimmer, a colourful satin, an easy-to-wear frost, and a sooty liner shade.

(L) old Clarins 03 Rosewood Ombre Minérale / (R) new Clarins 02 Rosewood Palette 4 Couleurs
The new 02 Rosewood, contains 1) a sheer white satin with a pink duochrome, 2) a much more intense orange frost, 3) a cooler taupe frost, and 4) a dark, matte mauve. The taupes (#3) of the new and old palettes are the most similar; the newer version is just a bit more purple/less orange.
The new 02 Rosewood is cooler and less natural-looking overall, with stronger pigmentation and plummier tones.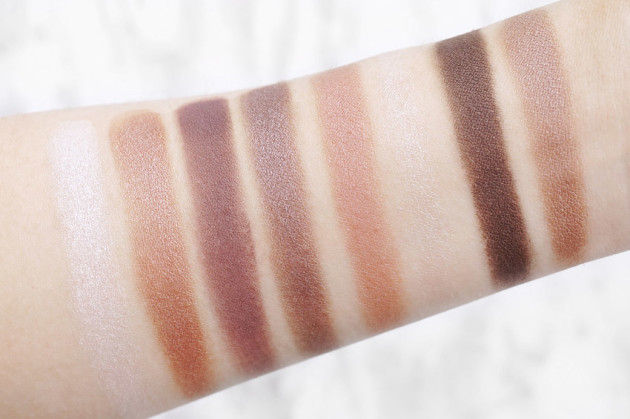 Clarins 03 Rosewood Eye Quartet Mineral Palette (Ombre Minérale 4 Couleurs) / Clarins 02 Rosewood 4-Colour Eyeshadow Palette (Palette 4 Couleurs)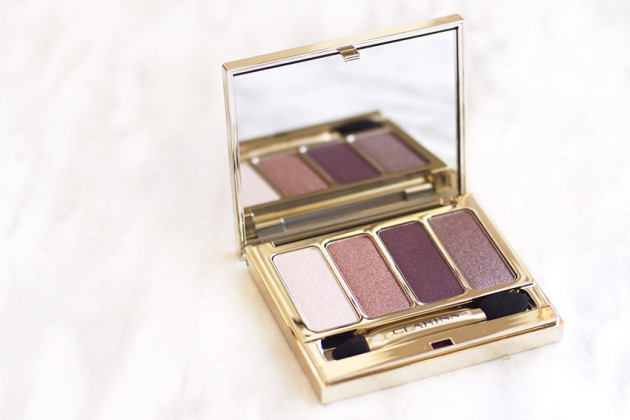 The formula: The updated Clarins quartet formula is even better than the original, too. I've always loved Clarins palettes for the way that their super-smooth finishes blend seamlessly into the lid, and these new shades do the exact same thing–but better.
They're less dry and more pigmented, so you can easily buff in each eyeshadow until it looks seamless with your skin OR apply them over a sticky primer for a really intense look. (Like the old palettes, the new ones can also be used wet.)
They also have better wear than the originals; I've never had a problem with creasing with these palettes, but the new formula looks a little more intense at the end of the day.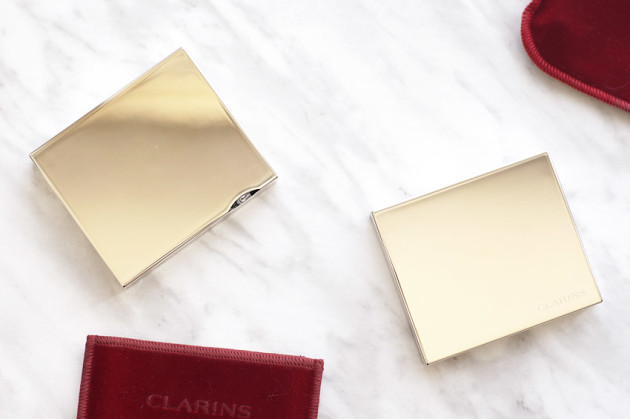 Packaging update: old on left, new on right
The verdict?
I have mixed feelings about these new Clarins palettes. They lack the magic of the old ones (those transparent shimmers are basically the light of my makeup collection), but at the same time, I think they're better palettes overall. The updated formula is butterier and more pigmented, and even the shape of each eyeshadow pan is easier to work with.
Regardless of the comparison between the old and new, the Clarins 4-Colour Eyeshadow Palettes are excellent quads to add to your makeup collection. They're beautifully formulated, pretty stunning, and altogether just very chic!
Availability: $43 USD/$43 CAD at department stores and online.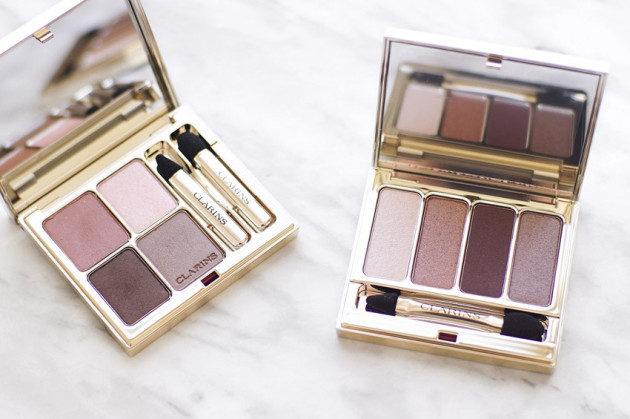 Clarins Palette 4 Couleurs review – Rosewood (R)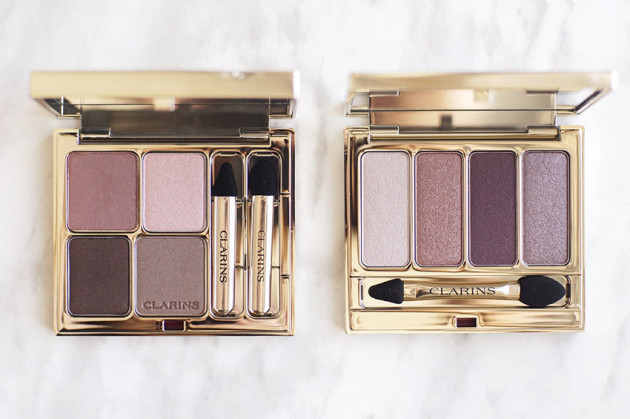 Clarins Rosewood old vs new – comparison