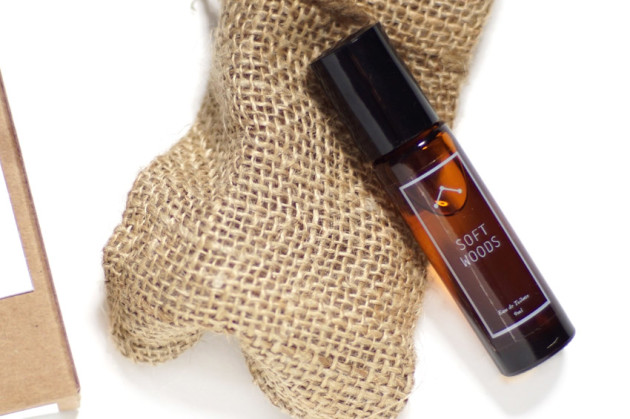 The product: Libertine Fragrance Soft Woods Eau de Toilette Roll-On
One of my favourite fragrances got a bit of a facelift recently, so I thought I'd take a moment to share it with all of you while it was fresh in my mind. Soft Woods (like the rest of the Libertine line) now comes in clear glass and a beautiful white box, but the scent and formula remain the same.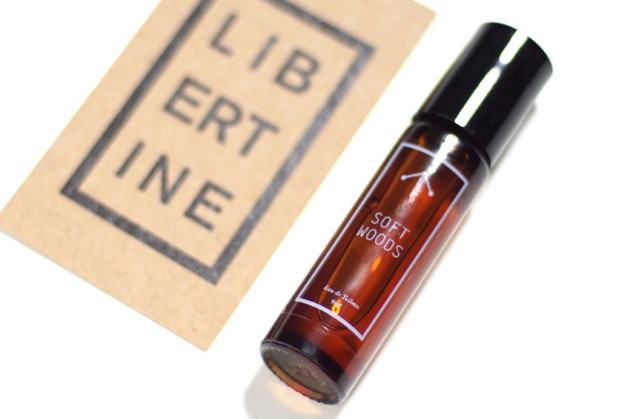 A little bit about Libertine: I've been trying my best to support local and indie businesses over the past couple of years, and Libertine Fragrance is basically the pinnacle of that–especially for me, because they're based right here in Edmonton. Josh, the brand's founder, is a forester turned designer who got hooked on perfume, and he now blends unisex fragrances right from the cozy comfort of his home.
(And yes, he still has a very forest-y beard. Hipster boys would weep in its wake.)
All of Libertine's products are made by hand in small batches, and Josh uses a mix of high-quality synthetic and natural ingredients diluted in fractionated coconut oil or perfumers alcohol. Their blends are 60%-80% natural and are vegan and cruelty free, and all of the brand's printing is done locally by a family-owned Edmonton business!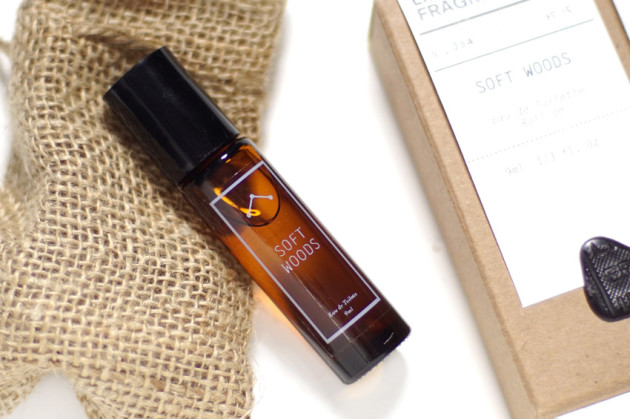 The scent itself: I sniffed my way through the entire Libertine range at last year's winter Royal Bison, but Soft Woods was the one scent that really stuck with me. It has this really guttural, sexy vibe to it, and it just envelops you in scent with the slightest touch of the roll-on.
Key notes and origins: Natural balsam fir (Canada), juniper (Hungary), black pepper (India), rose de mai (Egypt), frankincense (Oman), and bourbon vanilla (India). Synthetic, cruelty-free musk.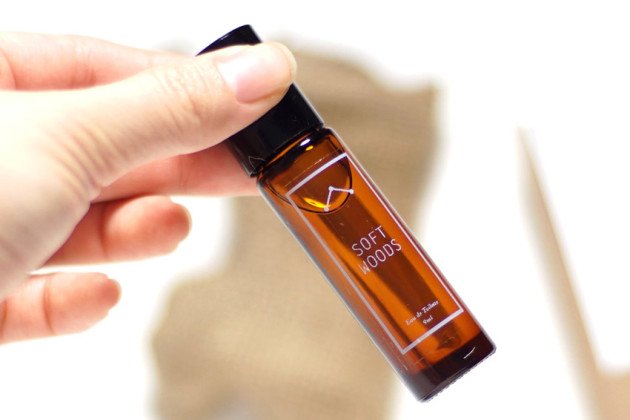 What makes Soft Woods so special is that it's sultry in a really natural kind of way – like hi, hello, I sleep in a pile of moss and everything I own is encrusted in gold and rubies. Small birds help me get dressed in the morning and my best friend is a cheetah. It's woody, sweet, and floral, with an almost acrid edge that makes it alluring and risqué instead of headache-inducing or overpowering.
Basically, Soft Woods smells like what Tom Ford Black Orchid would have smelled like if it had been made for hipsters instead of ladies of the night. Both are gorgeous; one has far more veneer.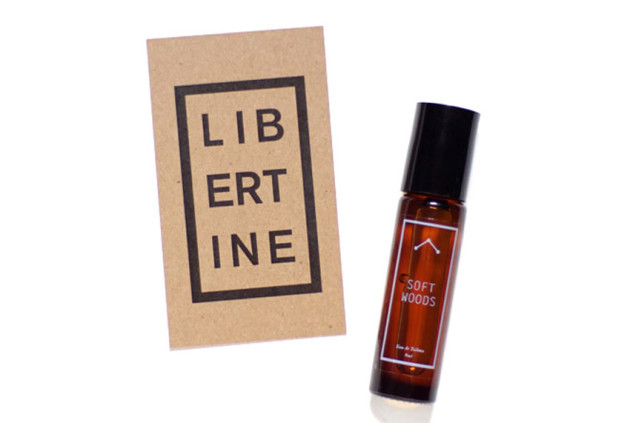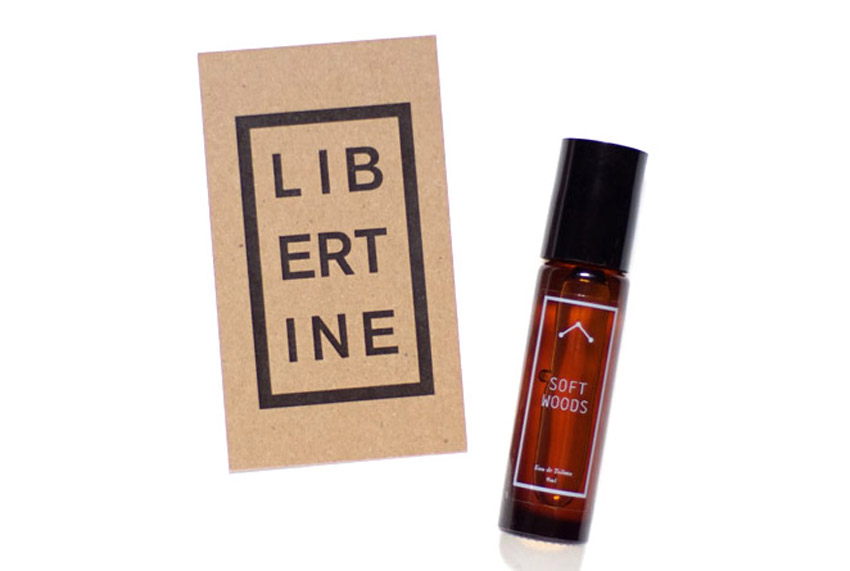 The verdict?
Soft Woods is a beautiful blend of woods, rose, and vanilla, and it smells like crisp winter evenings in utter silence. It's one of those rare fragrances that hits it out of the park in every category, with a really genuine founder, excellently sourced ingredients, and the sillage of the roll-on is perfect for catching one's nose and encouraging them to lean in for the full effect (nudge nudge).
Availability: $48 CAD at Libertine Fragrance and through these Canadian stockists. Ships internationally.
PS: If you're addicted to Rahua products and Palo Santo wood (and really, who wouldn't be), you NEED to try Libertine's Leche De Palo Santo Linen & Body Spray ($32) as well!