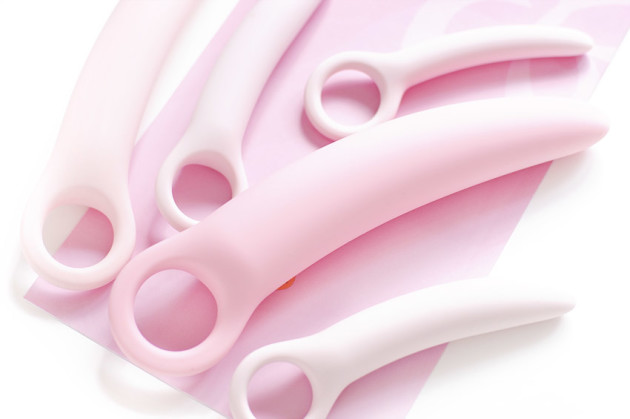 The products: CalExotics Inspire Vibrating Remote Kegel Exerciser, Silicone Dilator Kit, and Flickering Intimate Arouser
This spring, CalExotics released a range of products in collaboration with Living Beyond Breast Cancer. The range, labelled Inspire, aims to raise awareness of the sexual side effects of breast cancer treatments and includes products that are actually designed for those experiencing things like decreased libido and difficulties having sex, like breast massagers, vibrators, and "teasers".
CalExotics didn't just throw in on an awareness campaign; they actually designed and produced niche products to help specific individuals who may be struggling to have sex (but want to) to do so – and that's pretty cool of them.
A portion of each sale goes to Living Beyond Breast Cancer (unfortunately, the exact figure or percentage is undisclosed,) and the prices range from $78.99 – $136.99 USD.
Updated 22/08/16: Only 5% of the proceeds from the CalExotics Inspire line are donated to LBBC.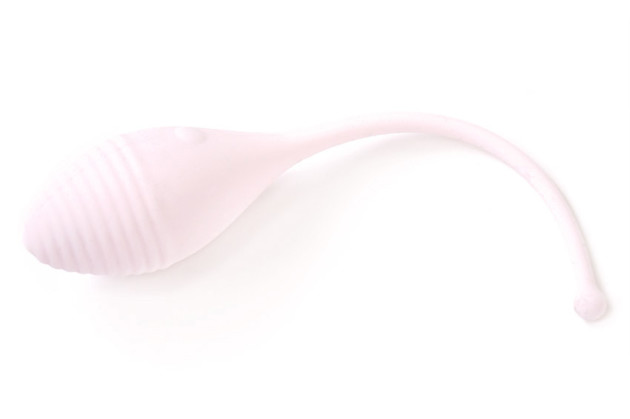 Vibrating Remote Kegel Exerciser
The CalExotic Inspire Vibrating Remote Kegel Exerciser is a fairly standard product done well – but it has its flaws. I will start, however, with the good stuff.
It's moderately strong with nice, rumbly vibrations (3 speeds, 7 patterns), a plush, waterproof silicone covering, and a squishy tip. It charges via USB and runs for 30 minutes on high/1.5 hours on low on a 2.5 hour charge. It has a long cord for easy retrieval and and makes a great clit vibrator, too.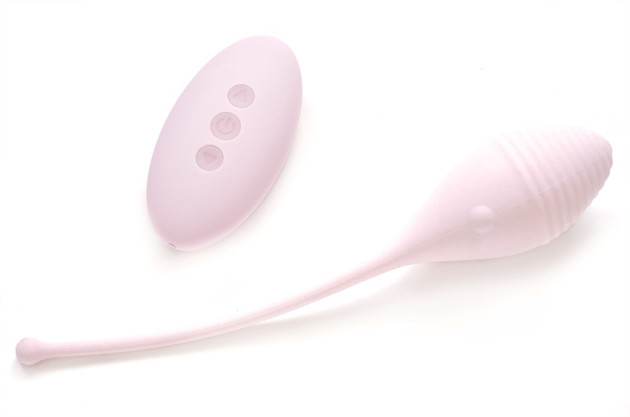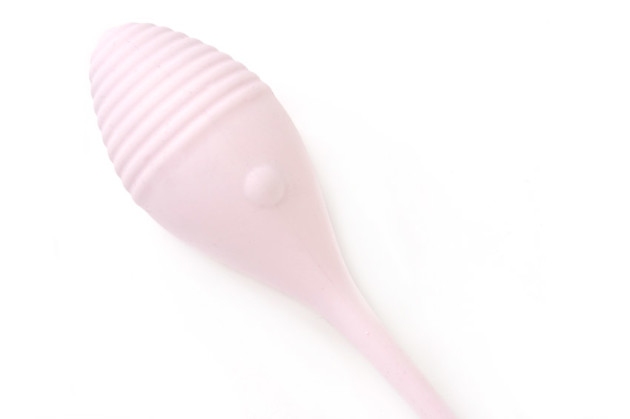 However, I wasn't able to get the full use out of this product. The remote that came with the product refuses to pair with it, and even without the remote, it has one big problem: it turns on, and I don't mean intentionally. This little guy will start rumbling away like a jackhammer in the middle of the day when it's charging; in the middle of the night when I'm sleeping; during dinner, when drilling sounds suddenly start emanating from the bedroom.
It is, to say the least, undesirable. My product may just be faulty, and I hope that it's alone in this regard, because the vibrator itself is excellent (if a little short-lived).
Availability: $129.99 CAD at Well.ca, $99.99 CAD at PinkCherry.ca.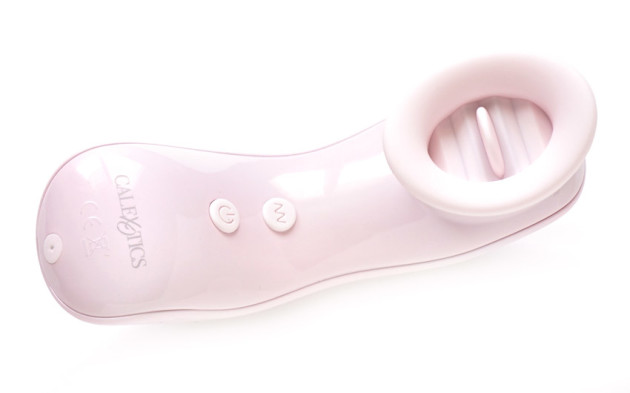 Flickering Intimate Arouser
I have some pretty mixed feelings about the CalExotics Inspire Flickering Intimate Arouser. On one hand, it is a pretty darn unique product – similar, I'm guessing, to something like the Squeel, but definitely not something that I've ever seen before. It too is completely waterproof, and the useable portion of this toy is completely made from silicone, featuring a "tongue" that really does vibrate and flicker rapidly.
It is, however, HELLA LOUD. I did not know that sex toys could be this loud. It feels great and (for me) produces a very drawn-out, intense orgasm, but good lord, it sounds like a blender. On high, it is SO UNBELIEVABLY LOUD that if I'm watching or listening to something, I cannot make out the words.
(I tested this theory by parking the arouser next to a Stuff You Missed in History Class podcast, of course. Because reasons.)
If you've always wanted a flickering toy, then I suppose this is worth the investment – it's pretty cool. But for most of you out there, I'm not recommending this one. It's so clunky and so loud that it's not even just an inconvenience; it's an actual turn off.
Availability: $69.99 USD at PinkCherry.com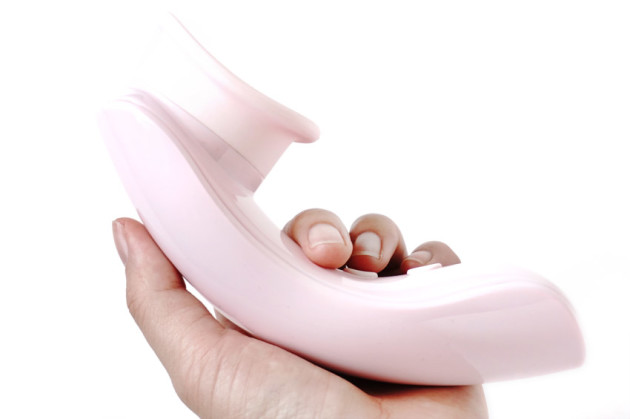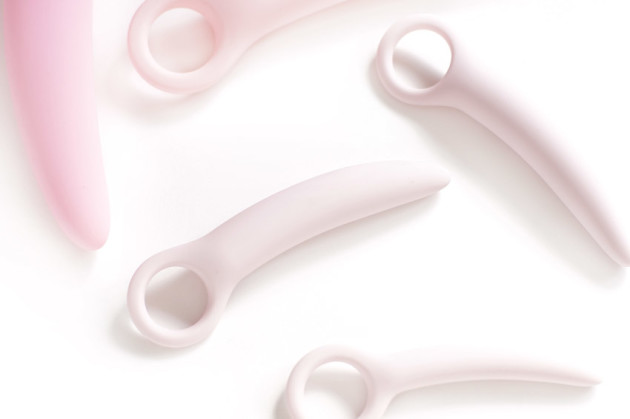 Silicone Dilator Kit (and giveaway!) 
Aaand finally, we have the last Inspire item that I received for review – and it's so good that CalExotics and I are giving a free set away to one reader! 
I have vestibulodynia (a condition that as many as 1 in 4 women experiences), so I've owned a number of dilator sets throughout my life so far. This one is by far my favourite. Unlike the cylindrical plastic sets of yesteryear, it contains five gently curved, slowly tapered dilators of 0.5″ to 1.25″ in diameter, and each one has a ring on the end rather than an awkward, popsicle-style handle.
Dilators are a pretty simple product, so I don't think I really need to say more than that. These ones are really easy and comfortable to use, and while I don't typically experience vestibulodynia symptoms anymore (thanks to feedback training, lidocaine, and my great OBGYN), I use them frequently to do internal stretches or warm up my muscles before sex. They make a big impact on how active my pelvic floor pain is, and I couldn't recommend them more wholeheartedly.
So, if you want to win your very own set of Inspire Silicone Dilators, just enter using the widget below. While best used in conjunction with treatment from your gynecologist, they're a great tool for anyone with pelvic floor pain, vestibulodynia, or even just anxiety about sex! 
Availability: $89.99 at Lovehoney (US/US/Can), $69.99 USD at PinkCherry.com.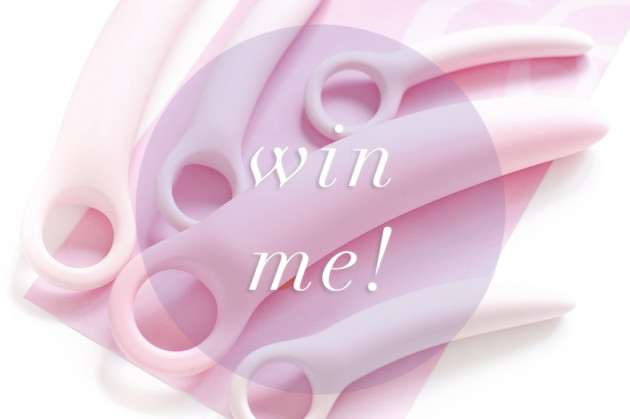 This giveaway will be open to US & Canadian residents over 18 until 11:59 PM MST on August 31st, 2016. For full rules, please read the terms included in the widget above.