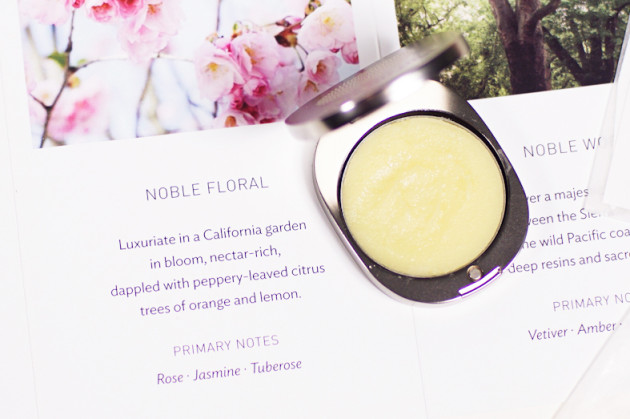 Over the past year, I've done my best to share some natural, niche, and just overall unexpected fragrances with you guys on theNotice. Today, that journey (can you really call it a journey?) continues, with an all-natural solid perfume from True Nature Botanicals, who split off from Marie Veronique Organics late last summer.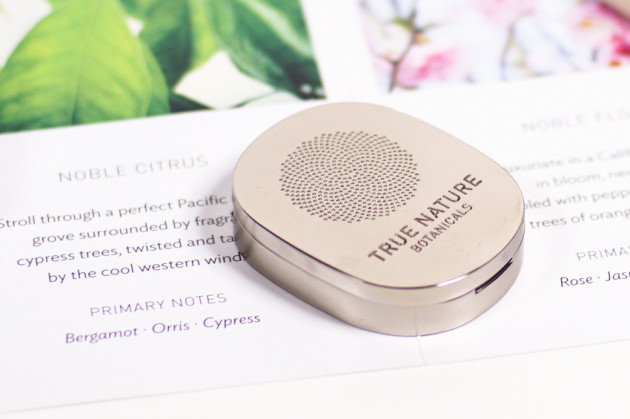 The scent: Noble Floral lists main notes of rose, jasmine, and tuberose, but what struck me about it is that it doesn't smell like your run of the mill floral perfume. It's absolutely gorgeous; creamy and enveloping with a pepperiness that's rare in florals.
Noble Floral wears very close to the skin, however, and it doesn't last for long — I'd say only around 3-4 hours before it really starts to fade. If you have a lot of chemical sensitivities and you've struggled to find an all-natural perfume that doesn't just smell like astringent leaves, however, then definitely try the (free) scent sampler that True Nature Botanicals offers. This one was my favourite from the bunch, but honestly, I really liked all three.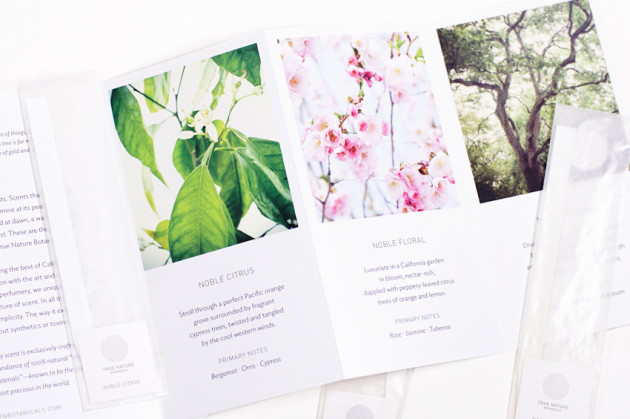 True Nature Botanicals scent sampler
The formula: True Nature's perfumes are all crafted from 100% natural ingredients (which are notorious for sitting close to the skin and fading quickly), and are presented in solid form, not spray.
The perfume discs are about the same size as an eyeshadow (3.5 cm in diameter), and are offered in both refill and compact versions. The compact is very small, but it's solid metal, so it's actually extremely heavy — which feels wonderfully luxe, but isn't something I'd want to throw into my handbag!
Finally, these solid perfumes warn that they will stiffen up in cooler temperatures, but mine has stayed consistently soft through both the winter and spring (and trust me, our house is cold in the winter). Expect something with whipped-butter consistency instead of fridge-butter consistency, I guess?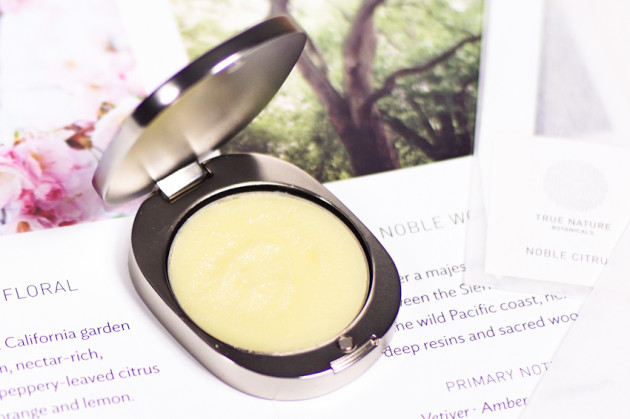 The verdict?
The True Nature Solid Perfumes are definitely a luxury, but you could do far worse from an all-natural perfume. If you're looking for something that wears close to the skin but is absolutely gorgeously blended (these would be perfect for an office environment), then give these a look!
(They'd also make a great Mother's Day gift, if you're thinking that far ahead.)
Availability: $95 USD at True Nature Botanicals (refills are $75 USD).