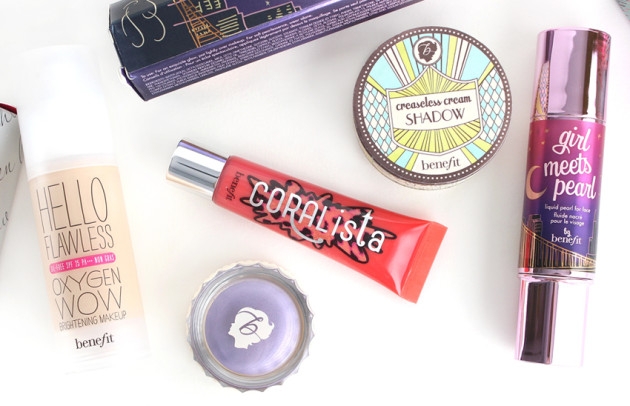 The product: Benefit Cosmetics Ultra Plush Lip Gloss in Coralista
The shade: Coralista imparts just a hint of colour to the lips; a very sheer "medium coral". (Think orange and red, not fluro-pink and peach.) It acts more as a gloss than anything else, but there is a subtle difference in colour before an after I apply it — enough to make your lips look healthy and glowing, but not like you're wearing any colour.
Because Coralista is so sheer, it's very easy to wear no matter your skintone — I personally have a cool-toned complexion with green undertones, which makes wearing most corals difficult, but this one reads mainly pink due to my natural lip colour.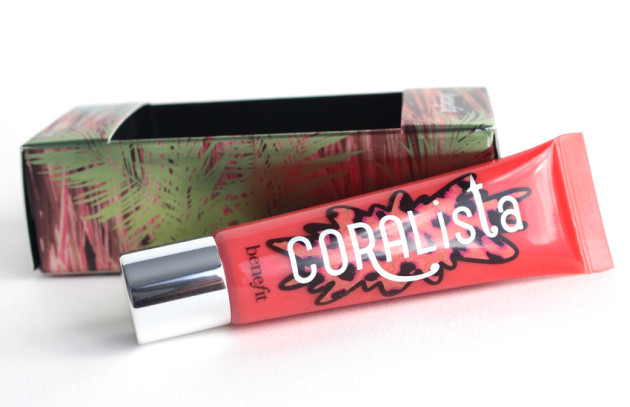 The formula: Though it doesn't stick around for very long, Benefit's Ultra Plush Lip Gloss formula is actually quite a treat to wear. It's very light and slippery, with zero stickiness and a light, fruity scent. (It's the scent that really sells me on this line, honestly.) The Ultra Plush glosses smell like the line's old Ultra Shine formula, actually, but with a less sticky formula and a fuss-free application.

Benefit Coralista Ultra Plush Lip Gloss swatch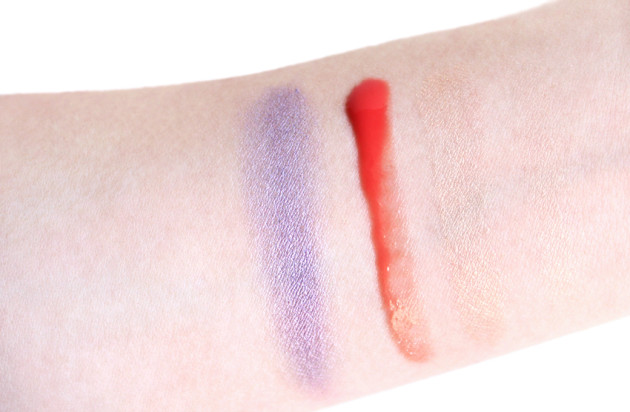 L-r: Benefit Always a Bridesmaid, Coralista, Girl Meets Pearl swatches
The packaging: Like with Benefit's Always a Bridesmaid Creaseless Cream Shadow, I wanted to wait for just the right season for this gloss — and the perfect season just so happens to be the middle of summer.
Coralista's bright scent and sheer colour pair perfectly with its packaging, which is fun and carefree (like the brand's boxed blushes). Rather than a finicky doe-foot or pot, these glosses are packaged in a handy squeeze-tube with the cutest applicator — it's a slanted tip, but it's a slanted tip with a rounded-off edge.
I don't know. Something about that is just so on the nose, like it's reminding you one last time that the Ultra Plush glosses are here to be your friend! Befriend us!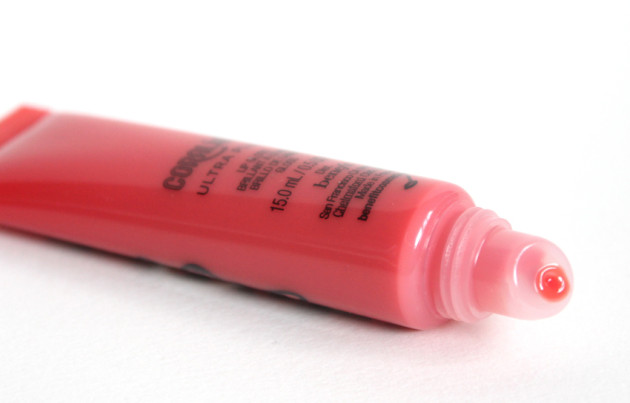 Rounded slant-tip applicator
The verdict?
Up in Canada, these glosses are a little pricy at $19, so I don't think they're a must-have — but Coralista is certainly a nice-to-have! The Ultra Plush formula is comfortable, 100% non-sticky, and very sheer, with a fruity fragrance that never comes off as too sweet or sticky (even in 30 degree heat), making it a great "handbag lipgloss" for while you're out and about.
This formula is also available in Hoola, Sugarbomb, Dandelion, and Rockateur tints ($16 USD/$19 CAD at Sephora), as well as in a few non-blush-inspired shades at Ulta ($16 USD) with super-cute Art Deco packaging.
Availability: $16 USD/$19 CAD at Ulta, Sephora, Murale, and Shopper's Drug Mart Beauty Boutiques.