While organizing my blushers this past weekend, I found quite a good dupe for Benefit PosieTint, and I thought I'd share it with you ladies this morning. The stain in question is Etude House Fresh Cherry Tint, in 02 Pink.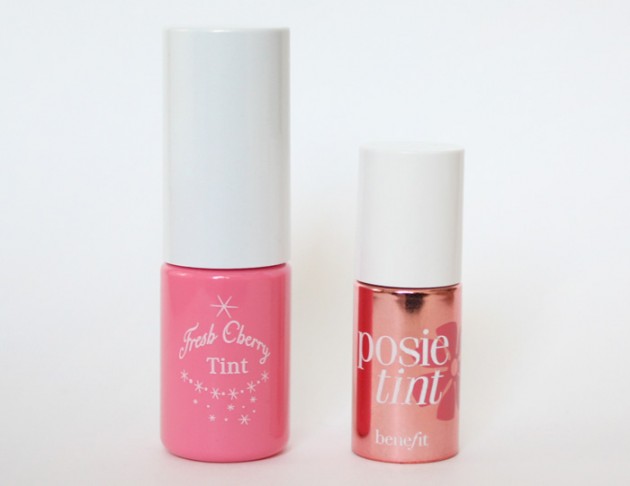 The similarities:
Packaging. Both stains feature similar packaging (PosieTint is smaller in the photos because it's a mini), with opaque pink bases and lids that screw off. However,  the Etude House product has a doe-foot applicator, while the Benefit has a brush-tip.

Colour. They are a bit different when swatched (it's more obvious when you look at the stains, below), but they're pretty similar. Though the Benefit is a bit more vivid and blue-based, the difference when the product is actually used is negligible.
The differences:
Scent. This one's my big hang-up, because while PosieTint is blissfully scent-free, Etude's version has this awful, synthetic cherry scent. It's sort of medicinal and bitter, and smells very much like something that I wouldn't feed my family dog (that is, if my family had a dog, which we do not.)

Price. The Benefit is $28USD (yes, it's $28… even more in Canada!) while the Etude House ranges from about $ to about $15. Have fun doing that math.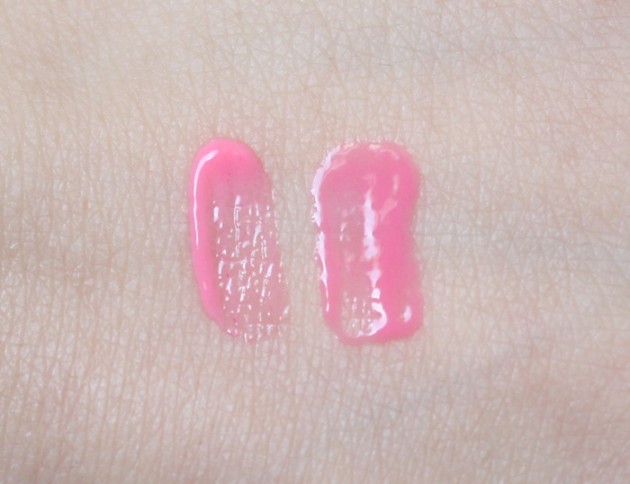 Freshly applied: Etude House Fresh Cherry Tint, Pink (l) / Benefit PosieTint (r)
My choice? Posietint is expensive, for sure, but it's still the one I'd recommend. I prefer the blue undertones (despite the fact that the two really aren't that different), but it's the scent that gets me – I can't stand the "cherry" odour of the Etude House version. However, if you're on a budget & you don't mind the scent, then the Etude House is the way to go, hands down.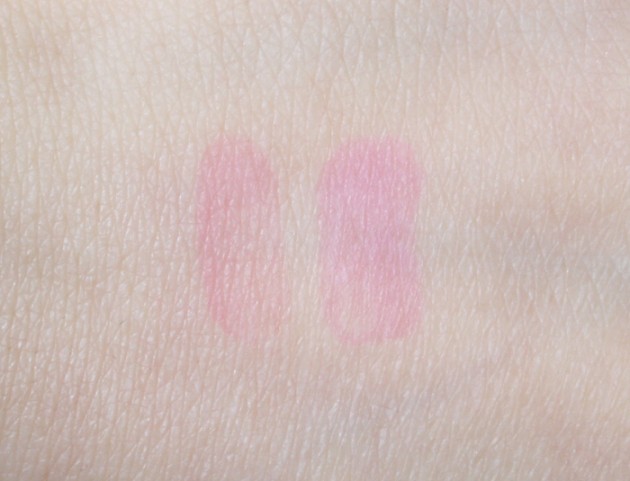 Just the stains: Etude House Fresh Cherry Tint, Pink (l) / Benefit PosieTint (r)
P.S. Here are a few shops you can find the Etude House tint at. I'm not affiliated with any of these & don't make a penny if you purchase at them, but I thought I'd do the searching for you ;) Just for reference, these are about 6, 000 won in Korea – about $5 USD.
{$14USD at Makeup Flair} {$13.90SGD at Korea Beauty House} {$8.88 at Miss Hong} {$5-$10 on ebay}