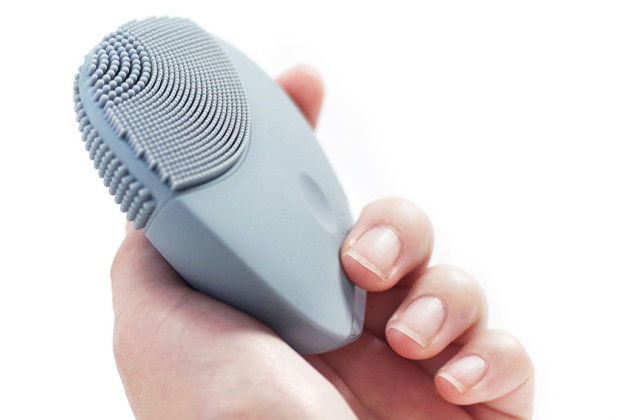 The product: FOREO LUNA mini in Cool Grey
It's hard for me to tell you everything about the Foreo Luna Mini without just listing off facts. So I'll do a little bit of fact-listing in a little bit (because when something looks this much like a sex toy but it's actually for your face, it's kind of important to know how to use it correctly), but I'm going to start today off with a different list.
Here are my five favourite things about the Luna Mini!
1. The Luna Mini only needs to be charged once every 5 months if you're using it twice a day… and only needs an hour to make it to a full charge.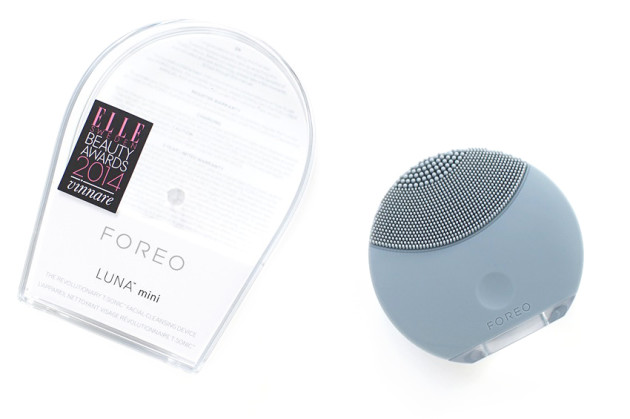 2. Foreo's cleansing tools (both the LUNA and ISSA product lines) are designed like any motorized, high-quality silicone product: they're 100% waterproof…
3. And completely non-porous, so they don't store bacteria the way that nylon bristles do. (Tests show that they're up to 35 times more hygienic than brush-type cleansing tools!)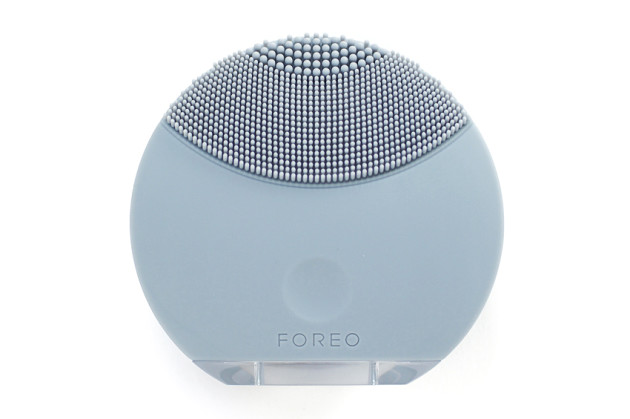 The FOREO LUNA mini
4. The Mini is perfect for sensitive skin. I love my Clarisonic, but it always really hurts to use. Using the Luna Mini, on the other hand, feels like getting the best facial massage of your life (and we all know how great facial massages are for stimulating blood flow and preventing wrinkles!)
5. Because the Luna is so gentle, you don't have to limit yourself to one-minute cleansing sessions. The device will pulse to let you know when it's time to switch zones and when a minute is up, but it's a lot less stressful to use than my Clarisonic, which turns off after exactly 60 seconds.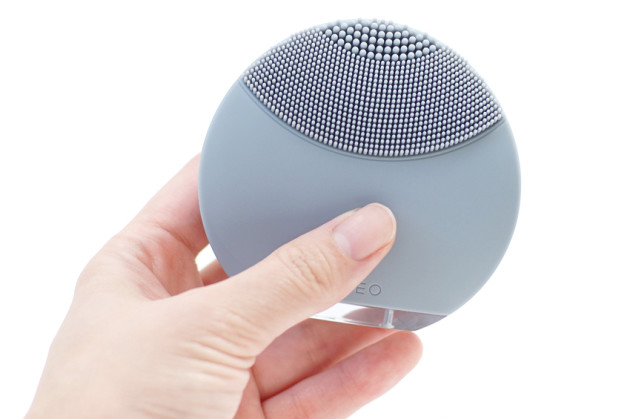 How it works & how to use it
The Luna Mini is more compact (and cheaper) than the Luna, and it's made to be a sort of "do-all." Instead of having one Luna for each skin type, the Mini has smaller, softer touch-point silicone "bristles" for sensitive and dry skin on the front, larger touch-points for oily skin/deep cleansing on the back, and two cleansing speeds for the face and eye area.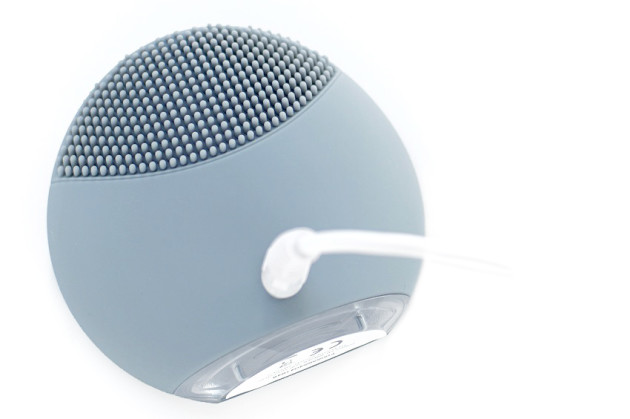 Charging the LUNA Mini
To use it, you just wet your face and Luna, apply cleanser (foaming is best, but cleansing milks and oils work well, too — just make sure not to use any silicone-, clay-, or exfoliating cleansers with your Luna), and cleanse with gentle upward and outward strokes.
I always think "facial massage" when I use this one, so I use even pressure and long, curved motions, spending a little extra time making sure the pores in my t-zone get really clean.
Push the button a second time to reduce speed before cleansing the eye area (where I still find the Luna Mini to be extremely comfortable to use), and rinse off your face and device when you're ready!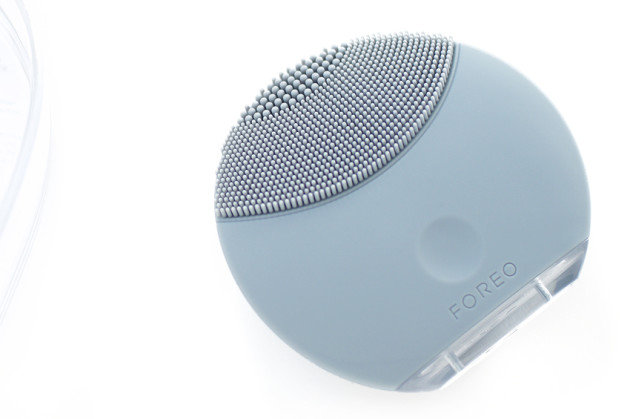 Foreo's Luna Mini. I really wish it was more grey (like it is on the Foreo site) and less blue in person!
The verdict, a coupon code, and a giveaway!!
Okay, so here's the really exciting part of this post. I have been loving my time with my Luna Mini (I've had it for about a month, and my skin has been just eating it all up — I had my first skin analysis the other day, and it looked great even under the blacklight), and now… I get to share it with you guys!
That's right: one lucky reader is going to get a free LUNA Mini in the colour of their choice. The giveaway will be open for two weeks and is open internationally, so enter now using the widget above! (If you're on a mobile device, just zoom in and back out of the page if the form fields are hidden.)
Good luck on the giveaway!
Availability: $139 USD/$159 CAD through Foreo and Sephora. Use code "TheNotice" for 15% off + free shipping on all Luna and Issa models until December 16th!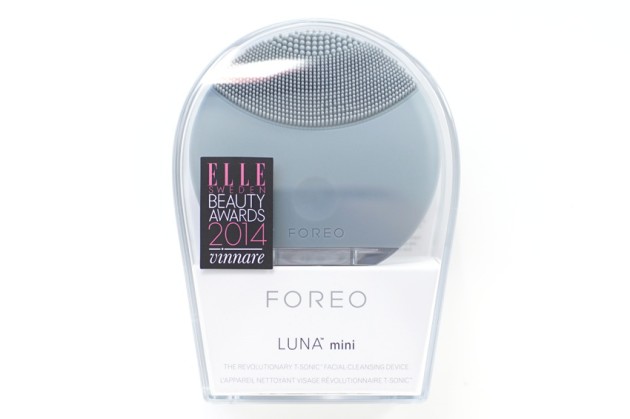 Disclaimer: This is a sponsored post. However, all opinions included are my own, and my priority is still (and always will be) to you guys — my readers!