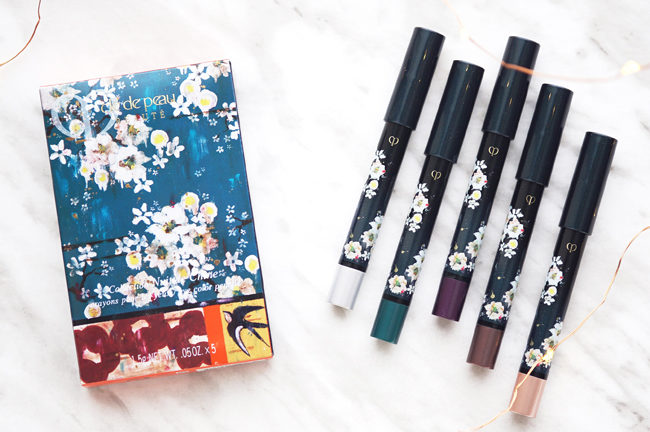 The product: Clé de Peau Beauté Collection Nuit de Chine Eye Color Pencils
You know how every year, there's always someone on your list who you don't know what to buy for? Well: these Clé de Peau Collection Nuit de Chine pencils have you covered. They're gorgeous, luxurious, and so fancy that they can totally stand in for a Diptyque candle.
(AKA the ultimate no-thought, super bougie, wallet-breaking fallback gift.)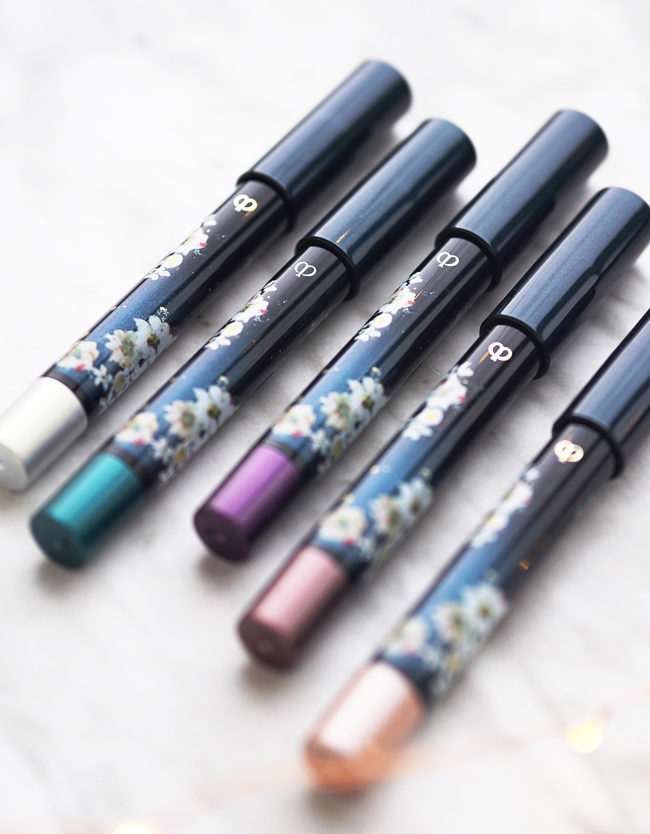 The Clé de Peau Eye Color Pencil set
The Clé de Peau Collection Nuit de Chine Eye Color Pencils set contains five mini (0.05 oz) pencils. Each one comes in immaculate plastic packaging, with super-fine artwork and a blunt tip. The bases, which are coloured to match the pigments, twist to push the colour up.
You know, because sharpening something this pretty would just be a waste.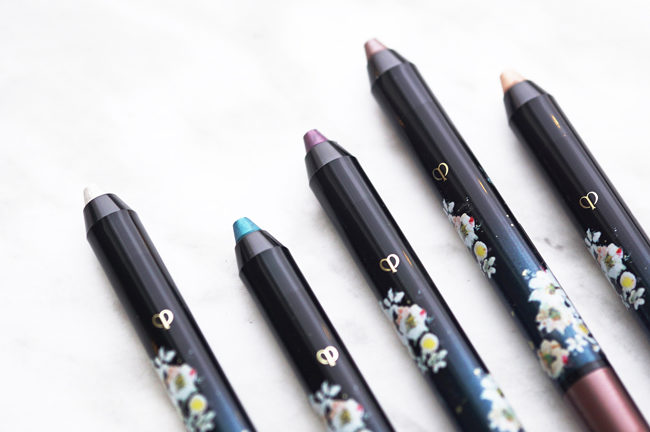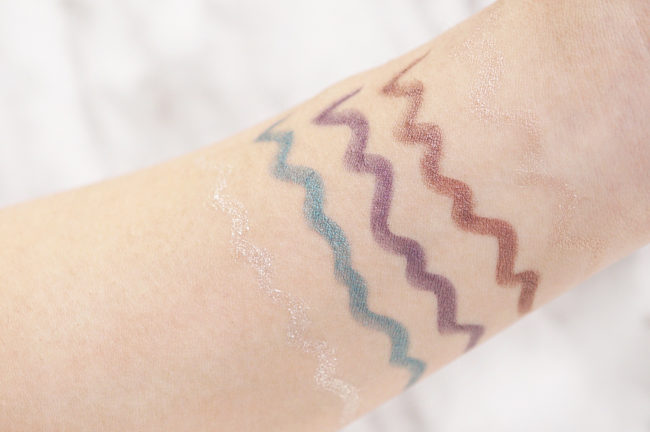 Clé de Peau Eye Color Pencil Set swatches (indirect sunlight, no primer)
The Clé de Peau Eye Color Pencil formula
What is it with high-end makeup and sheerness? Because these babies are sheer. I feel like the fancier you go (save for Tom Ford and Natasha Denova????), the finer your shimmer particles get, and the more dispersed the pigment. After a certain point, everything gets sort of Into the Gloss-y: a lot of marble, great packaging, and model-esque French girls looking like they "just woke up like this."
I live and die for sheer, effortless products, though, so I'm not going to complain. These pencils are super smooth and easy to blend, and the beige makes a great "nothing" lid colour. But they're a luxury: they're NOT what I'd use for a punchy eye look, and they're too wide and sheer to be used as eyeliners.
I was hoping that this smooth, slightly dry formula would wear well without primer, but unfortunately, these creased on me within two hours. Wear with primer, or live with your creasing.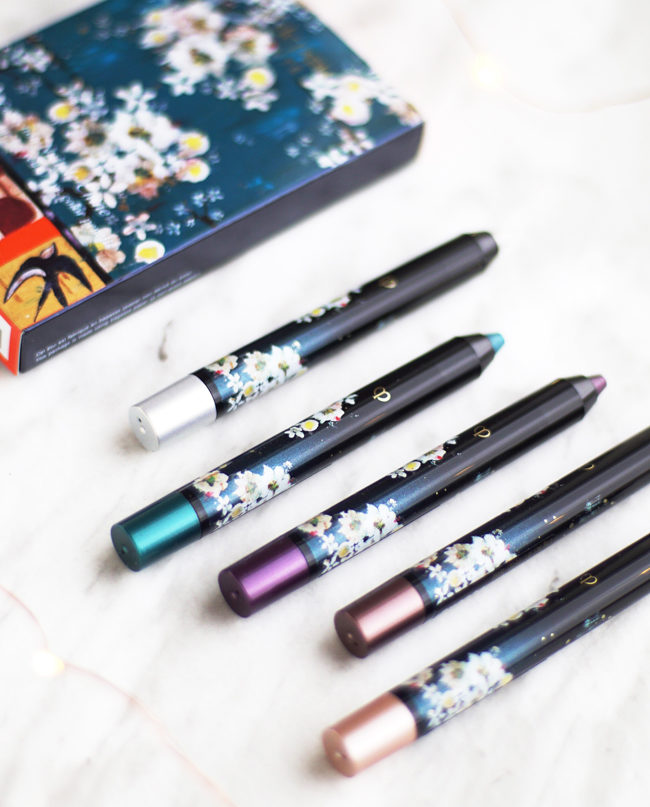 The verdict on the Clé de Peau Collection Nuit de Chine Eye Color Pencils?
These are, as I mentioned, totally a luxury product. They're great for spoiling, but they go on sheer – so if you're looking for a high-impact pencil, I'd skip these. (Opt for the Sephora Collection jumbo pencils or the Annabelle Smoothies instead. They come at a fraction of the price, and they both have creamier/thicker formulas that deliver opaque pigment.)
Availability: $100 CAD at Holt Renfrew, Saks, Nordstrom, Neiman Marcus, Saks, and Ogilvy's.