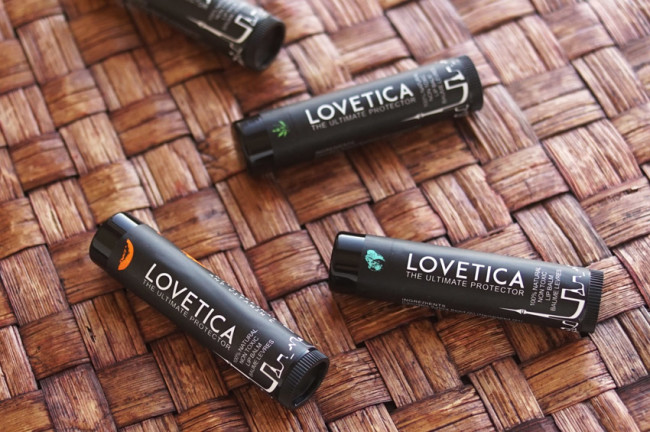 *sponsored post
The products: LOVETICA All Natural Hemp Oil Lip Balm Gift Set (Hemp, Peppermint, Lemon, and Mango) and "Be Gone" Natural Unisex Deodorant
When it comes to natural beauty products, I can be tough to impress. I hold natural brands to the same standards as mainstream ones, and it's not easy to get the same results with limited ingredients.
LOVETICA, however, pulls it off with the ease of a ballet dancer. They're a new cruelty-free Canadian brand based out of Toronto, and as I write this, they make only two products: a set of hemp oil lip balms and an unscented stick deodorant.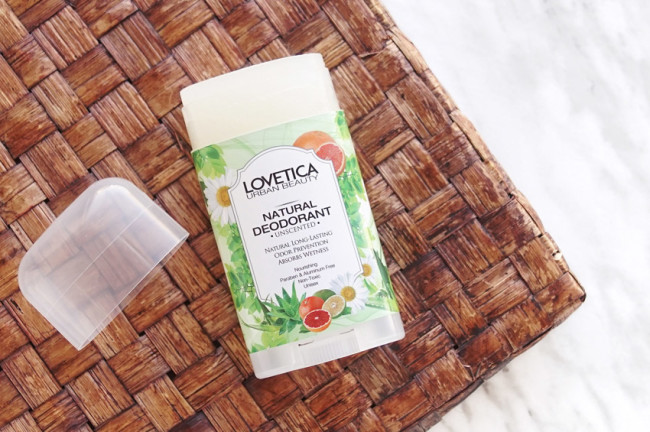 Lovetica Natural Deodorant ($14.99 CAD)
I need to begin this post by raving about Lovetica's new Natural Deodorant, because it knocked my bloody socks off. I've spent all winter testing out different deodorants for my silicone-free beauty series, and so far, this has been the only 100% effective one.
I'm not a smelly person, but lucky for theNotice, Boyfriend is. To put each deodorant through its paces, he wears each one to work for a week. Then, he gives each one a two-hour intensive test on Sundays by showering, applying, and heading to the gym.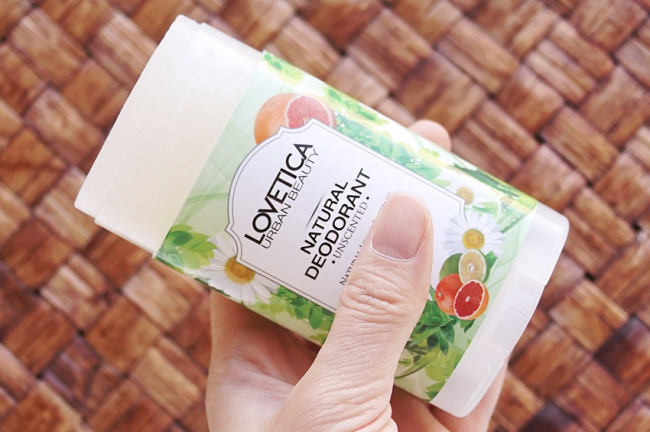 Lovetica's unscented, unisex deodorant is the only one that has left him totally B.O.-free after every single test. It has a stiffer texture than most indie deodorants so it's easy to apply, and it works well for both my sensitive skin and his stinky armpits. This clear gel goes on invisibly and doesn't make my underarms itch, which is a big step up from indie baking soda deodorants.
I don't know what makes this work so well, but whatever it is, it's magical. I'm really feelin' the packaging, too – it's such a cheery way to start the day!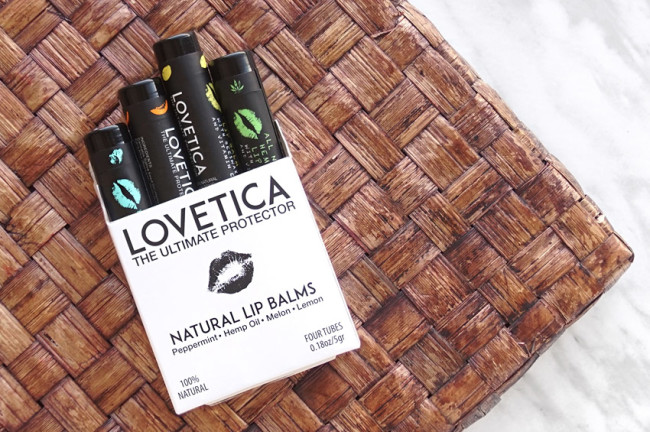 Lovetica All Natural Hemp Oil Lip Balm Gift Set ($18.99 CAD for four)
Lovetica's flagship product is their hemp oil lip balm, which is only available in a set of four. They're excellent lip balms, but I'd really like to see them available separately. You shouldn't have to buy your lip balms in fours all the time, especially if you have one favourite scent (ahem, lemon) that you want to stock up on!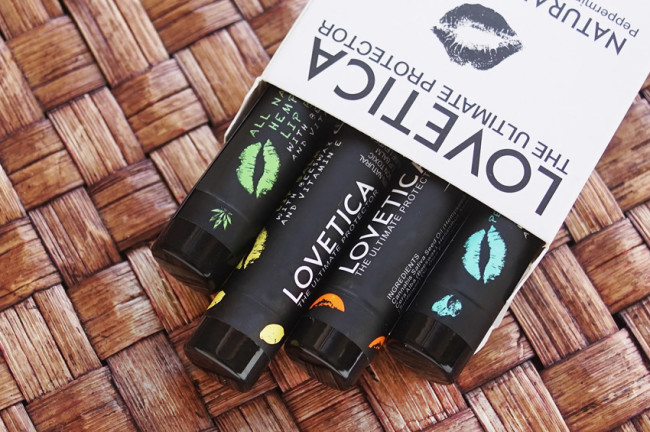 I have really dry skin, so I'm usually a fan of anything with hemp oil in it. These are no exception: they're smooth, buttery, and very hydrating. (I'd peg them as more hydrating than Burt's Bees or EOS, so they're a good choice for those with chronically dry lips.)
The hemp oil variation of these lip balms is essentially unscented and unflavoured, while the peppermint smells like sweet, tingly peppermint tea. The lemon lip balm is my favourite, with a zingy lemon scent (think lemon sorbet, not limoncello.) And, finally, the mango lip balm smells like the grown-up version of those fruity chapsticks that we all used to buy as kids–you know the ones.
At $4.75 CAD each, these are cheaper than most all-natural lip balms, but they're a treat to use. I love all four of the flavours in the set, and they're both very hydrating and very "clean."
Lip balm is one of those products that usually ends up in your stomach in the end, so the cleaner, the better!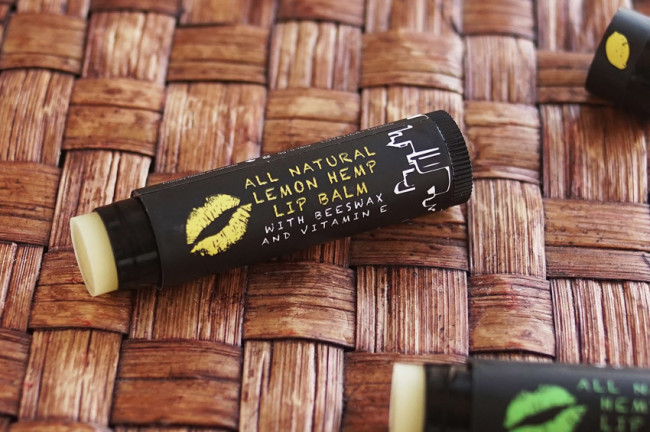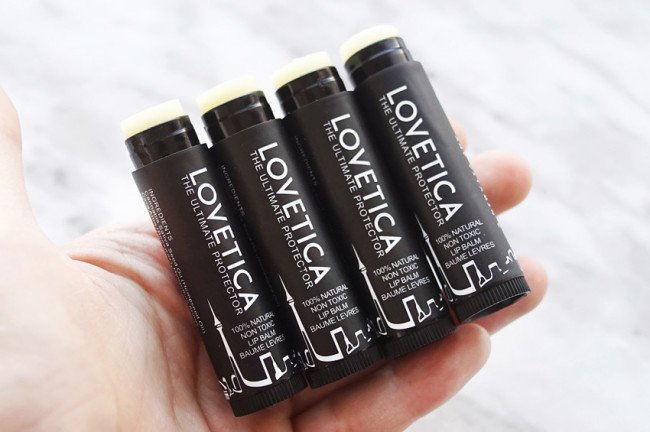 Lovetica All-Natural Hemp Oil Lip Balm ingredients:
Hempseed Oil, Beeswax, Sunflower Oil, Olive Fruit Oil, Almond Oil, Wheat Germ Oil, Apricot Kernel Oil, Calendula Flower Extract, Vitamin E.