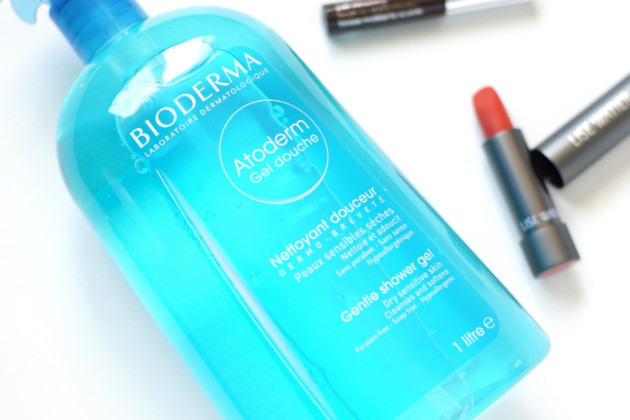 The products: Bioderma Atoderm Gentle Shower Gel, Atoderm Moisturizing Stick, and Atoderm PP Ultra-Nourishing Balm
The Bioderma Atoderm shower gel is the biggest shower gel that you are ever going to use. Period. It's a massive 1 litre (or bloody 2 lbs and 6.86 oz) of paraben-free, soap-free, hypoallergenic gentleness, and it's totally dry skin friendly.
Hell, you could use this everywhere from your kids to your face to your junk (that's one way to prevent the Junkface bar soap conundrum), and you'd still have 990 ml left to soap up… I don't know; maybe a whole herd of cows?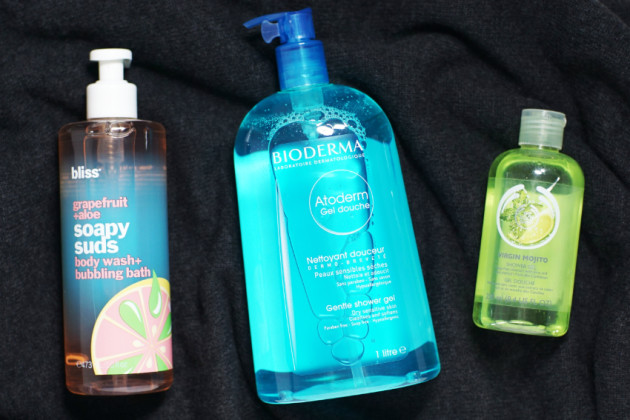 This is what 1L of bodywash looks like in comparison. (CAD proce per litre: $61, $19.95, $40).
The Atoderm line: Bioderma focuses on making gentle, pharmacy-style products that are targeted to specific skin types, and the Atoderm range is aimed at very dry to atopic sensitive skin. (That's me!) (Although to be fair, Sensibio and Hydrabio, for sensitive skin and dehydrated sensitive skin, respectively, are also arguably me.)
But my point is — Atoderm products are designed to be gentle, non-stripping, and hydrating, so they're the Bioderma line to turn to if you have eczema, psoriasis, or just generally fragile skin.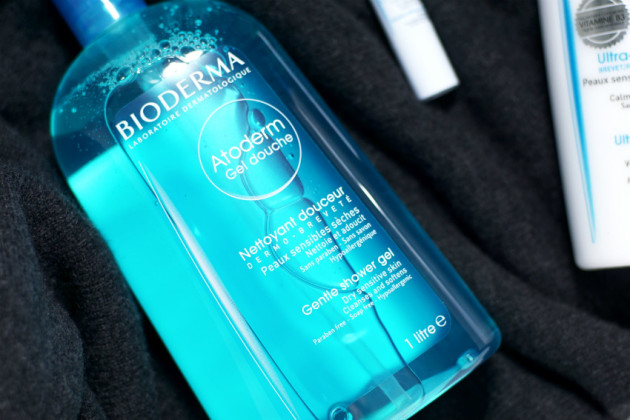 Bioderma Atoderm Gentle Shower Gel ($19.95 CAD)
The Atoderm line has four options for shower gels, all available in 500 ml or 1L bottles. This is actually their least gentle of all four (there's also a gel-mousse, a cream, and an oil, which I really want to try) and it's really nice.
A litre is a lot of shower gel to go through, but this stuff is awesome. It's very lightly scented and is actually quite thin, which is something I've never encountered before but am very much enjoying 4111111111111111111111111111111 (Tuna says hi.)
You know how, when you walk into an Asian household, the soap is always a little thinner than it's supposed to be? This is a like that, except minus the scolding grandma! The Atoderm Gentle Shower Gel is slick and easy to apply, and it's easy to rinse off without having to scrub at your damaged skin.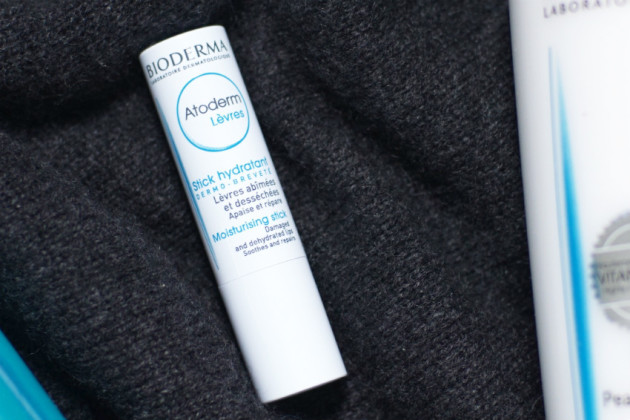 Bioderma Atoderm Moisturizing Stick ($6.95 CAD)
There are two lip balms in the Bioderma Atoderm line, because Bioderma loves going overboard with their product ranges. (I joke, but I actually love this kind of precisely curated neuroses.)
This one's the stick, and I LOVE it. It's my absolute favourite lip balm right now, and I keep making everyone try it — it's so good. The formula smells lightly of raspberry candy and is perfectly stiff, but it applies smoothly and keeps my lips nicely hydrated for a good couple of hours. It really is the ideal texture for a daytime lip balm!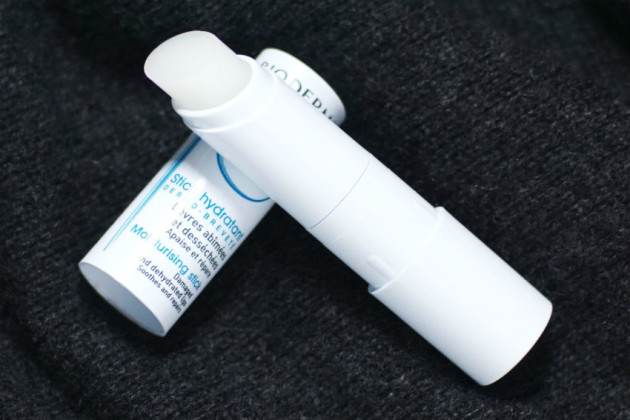 I'd say that this is more hydrating than Nuxe Reve de Miel, eos balms, and Burt's Bees lip balms, but less hydrating than my potted Bobbi Brown Lip Balm SPF 15 (yes, that post is SEVEN YEARS OLD now) or the Osmia Organics Lip Balm that I love.
It's about as hydrating as a Fresh Sugar Lip Treatment, but it's way cheaper and much easier to work with… and it won't slide onto the floor in the summer.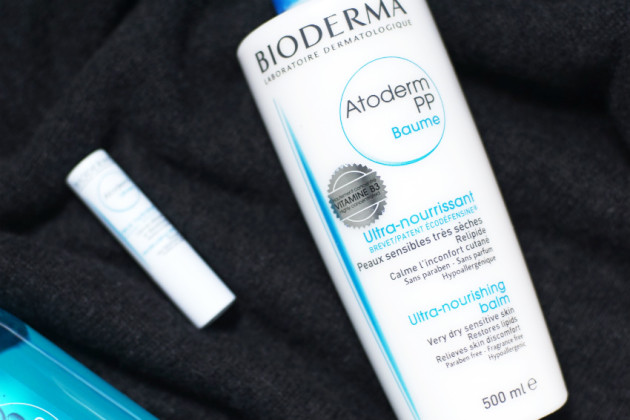 Bioderma Atoderm PP Ultra-Nourishing Balm ($29.95 CAD)
The Bioderma PP Baume contains silicones, so I couldn't test it myself. However, it's an extra-nourishing formula that joins a whole bunch of other Atoderm products, like the protective PO Zinc and everyday Creme (which comes in unscented & scented versions — so cool!)
If you've tried the PP Baume, let me know in the comments! I'd love to hear your thoughts on it. Here's what other bloggers thought of it, though: