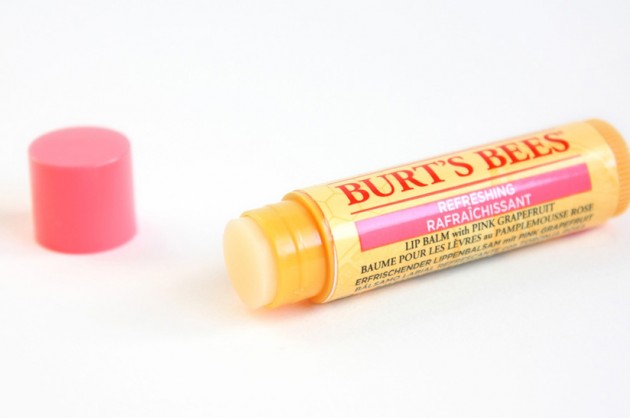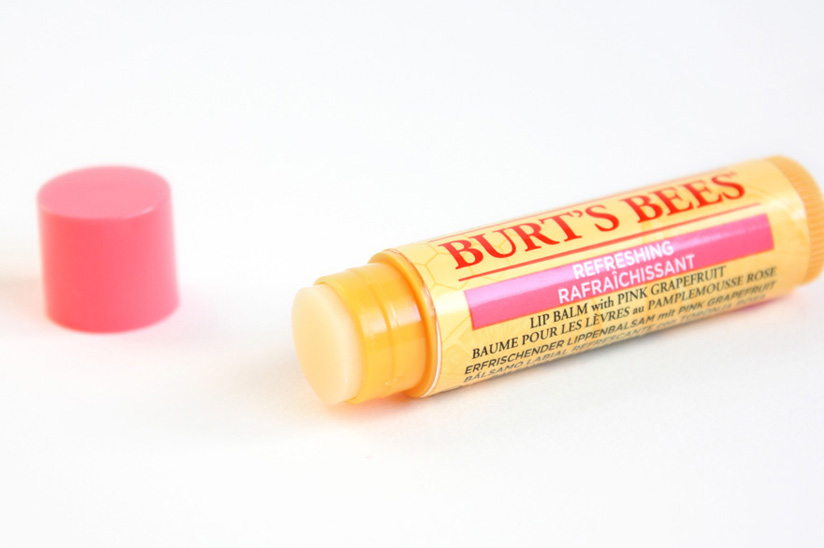 The product: Burt's Bees Refreshing Lip Balm with Pink Grapefruit
It's not okay to eat your lip balm, Rae. It's not okay. It's not okay. It's not okay.
But oh, how I want to! Burts' (surprisingly tasteless) Refreshing Lip Balm smells incredible – completely evocative of a fresh, juicy pink grapefruit, a bit tart rather than syrupy-sweet. It would be an entirely convincing scent (save for the fact that nature rarely produces anything just this perfectly scented), and the balm itself carries absolutely no synthetic or waxy undertones.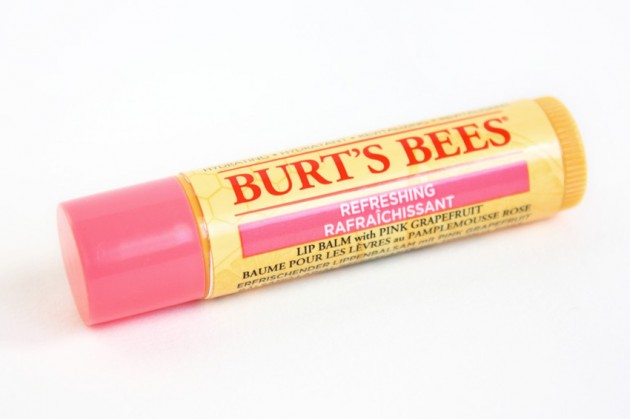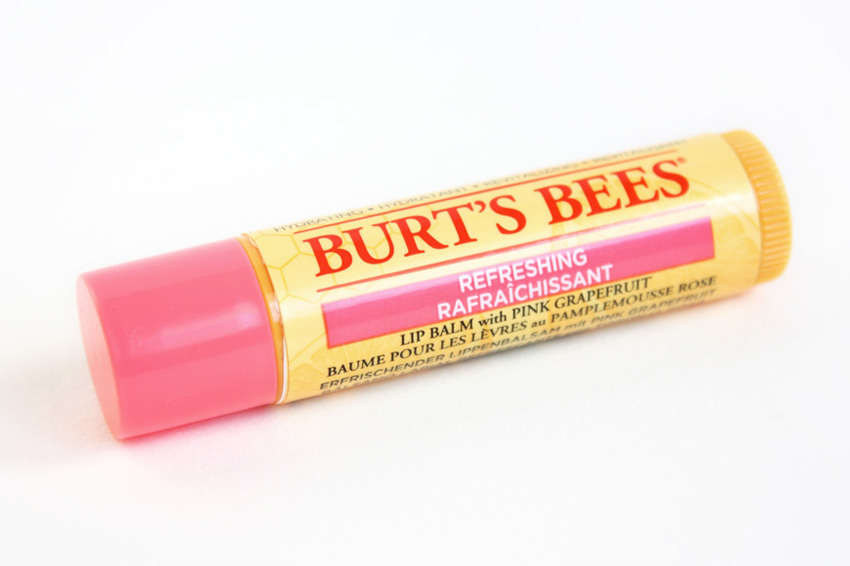 New this April at The Bay (in Canada) and Burts' online site, Burt's Refreshing Lip Balm with Pink Grapefruit is 100% natural; free of petrochemicals, phtalates, and parabens. The not-tested-on-animals formula contains key ingredients of beeswax, sunflower oil, coconut oil, and pink grapefruit seed oils (rich in Vitamins C and E).
It moisturizes as well as the rest of the Burt's Bees stick balm lineup, which is to say: it's far from terrible, but still not enough for my super-dry lips. If you're a fan of Burts' Replenishing (pomegranate), Rejuvenating (acai), or Nourishing (mango) lip balms, though, then you'll like this one, to – they're all based on a sunflower seed & coconut oil formula.
Strangely, I find Burts' un-tinted "fruity" balms to be less hydrating than their tinted ones – the latter tout a formula that's mainly coconut and vegetable oil, without the sunflower seed oil.
Helianthus annuus (sunflower) seed oil, cocos nucifera (coconut) oil, cera alba (beeswax), aroma (natural flavor), ricinus communis (castor) seed oil, lanolin, citrus paradisi (grapefruit) seed oil, rosmarinus officinalis (rosemary) leaf extract, tocopherol, ammonium glycyrrhizate, canola oil, soybean oil, limonene.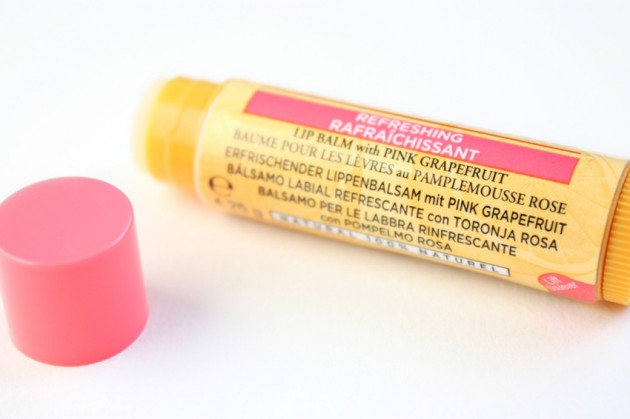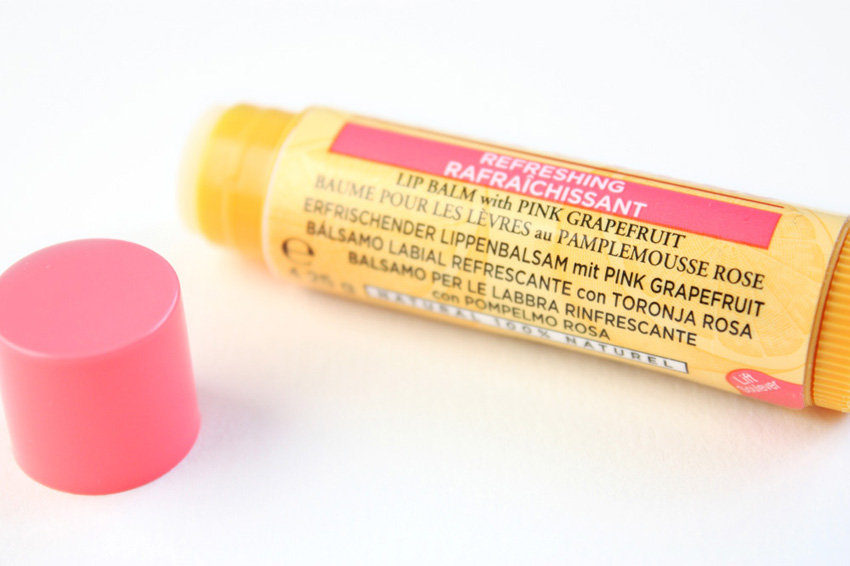 The verdict?
Burt, my dear, you and your bees had me at "pink grapefruit." It's the one citrus scent that I'm a complete sucker for, whether it's in a scrub, moisturizer, or delicious buttercream frosting, and finding it in the most recent Burt's launch was like a Summer dream come true.
Despite not being hydrating enough for me to wear it on its own or as an intensive lip balm, I have still found myself reaching for this over the past little while. It's alarmingly fresh, and with a price tag that's less than a latté, you can't really go wrong.